Website
Design
Get found in search, engage with clients and customers, and tell your brand story wtih a well-designed corporate website.
Better B2B Starts with a better website
It is useless to have a beautiful site that your users or search engines can't navigate. We believe in beautifully designed sites that produce results. We specialize in creating stunning websites with great UI/UX and technical SEO best practices. Website design and development go hand in hand. When you invest in a website revamp or enhanced user experience, you create a product that pays dividends for years.
Clear
Focus,
Clear
Results
Too many websites suffer from a lack of focus. As the window into your company, your website is the central hub of all your inbound marketing efforts. You only have a few seconds to grab a prospect's attention, so whatever is placed on your site should have a purpose. Your website should showcase your most engaging content so people stay hooked and come back ready for more.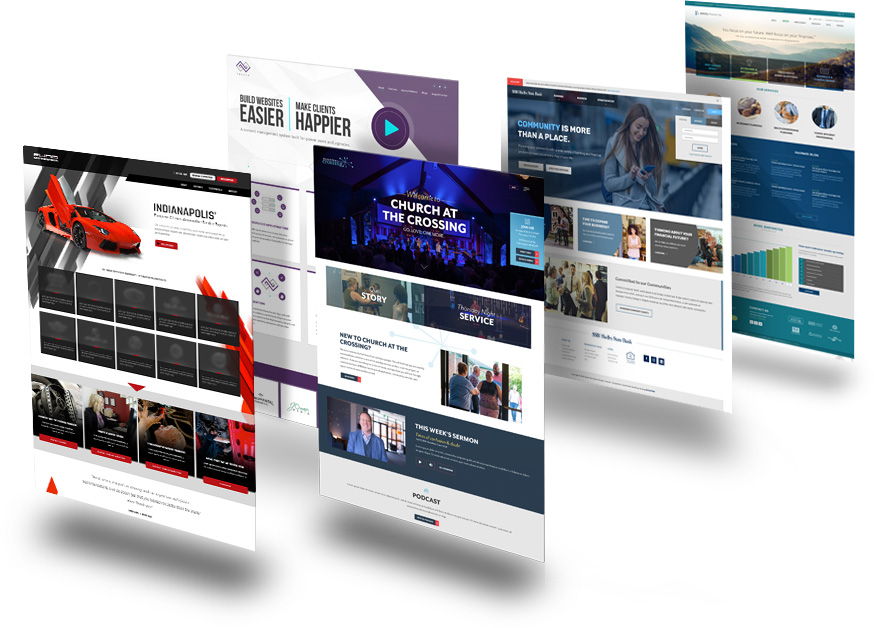 OUR PROCESS
Your company needs a website that drives leads and sets you apart from your competition. Our process is designed to reach your company goals and get you the results you want.
+

Strategy
& Structure
Phase I
Strategy & Structure
First, our team will perform an overall website audit including your current keyword strategy and technical SEO. From here, we collaborate with you and provide suggestions for improvement and together, we will build a strategy.
+

Design & Content
Next, our team begins building the bones of your website or "wireframe" design and new content so your dream website can be better visualized.
+

Website
Development
Phase III
Website Development
Once you've approved, we will move into the creation and implementation of the design and copy on your pages. Our process is very interactive and transparent - you will be involved every step of the way.
+

Testing &
Quality
Assurance
Phase IV
Testing & Quality Assurance
In this phase, we will collaborate to ensure your website functions properly, and will be "staged" for testing and optimization.
+

Launch & Optimize
Finally, we will launch the finished product, however our services don't stop there. For a great website requires constant optimization. We continuously monitor the success and improve the site based on analytics.