Website
Design
Get found in search, engage with clients and customers, and tell your brand story with a well-designed corporate website.
Better B2B Starts with a better website
It is useless to have a beautiful site that your users or search engines can't navigate. We believe in beautifully designed sites that produce results. We specialize in creating stunning websites with great UI/UX and technical SEO best practices. Website design and development go hand in hand. When you invest in a website revamp or enhanced user experience, you create a product that pays dividends for years.
Clear
Focus,
Clear
Results
Too many websites suffer from a lack of focus. As the window into your company, your website is the central hub of all your inbound marketing efforts. You only have a few seconds to grab a prospect's attention, so whatever is placed on your site should have a purpose. Your website should showcase your most engaging content so people stay hooked and come back ready for more.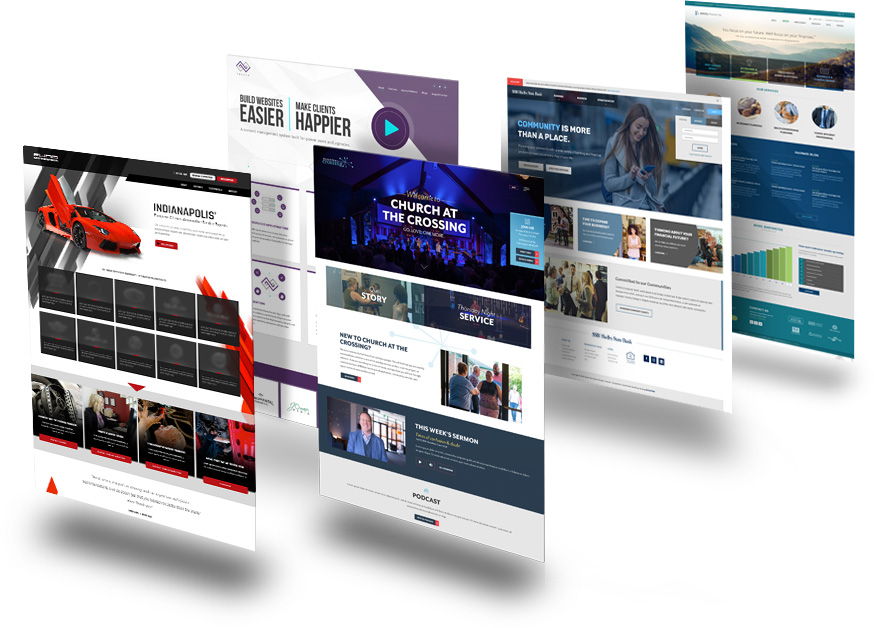 OUR PROCESS
Your company needs a website that drives leads and sets you apart from your competition. Our process is designed to reach your company goals and get you the results you want.
+

Strategy
& Structure
Phase I
Strategy & Structure
First, our team will perform an overall website audit including your current keyword strategy and technical SEO. From here, we collaborate with you and provide suggestions for improvement and together, we will build a strategy.
+

Design & Content
Next, our team begins building the bones of your website or "wireframe" design and new content so your dream website can be better visualized.
+

Website
Development
Phase III
Website Development
Once you've approved, we will move into the creation and implementation of the design and copy on your pages. Our process is very interactive and transparent - you will be involved every step of the way.
+

Testing &
Quality
Assurance
Phase IV
Testing & Quality Assurance
In this phase, we will collaborate to ensure your website functions properly, and will be "staged" for testing and optimization.
+

Launch & Optimize
Finally, we will launch the finished product, however our services don't stop there. For a great website requires constant optimization. We continuously monitor the success and improve the site based on analytics.
Learn more about theme vs. custom sites below.
Listen up!
Nice Website. How Much Did It Cost?
You like my website? Gee thanks, just bought it. Another Mojo FAQ today… so much curiosity about the cost of a website so we are here to bring the answers. We talk basic theme sites up to complex B2B website design and development. (Music Credit) Romos - Catharsis: youtu.be/xsmlB4e1d00
You like my website? Gee thanks, just bought it. Basic theme sites to complex B2B web design and development. And a self-audit kit if you need to figure out your web plan.
Cost Ranges
We've gone as low as $5,000 for a very simple startup website up to six figures for a major project for a larger corporation–that includes strategic content and marketing services, custom development, and of course, ongoing retainers when marketing is involved. See examples our Work.
Base Level: If you're a startup or a small company, $5,000 to $15,000 will get you something basic. A Theme website is a great place to start and you can contact us to get started at this level.
Middle Level: If you're a mid-sized company, expect a $15,000 to $35,000 range.
Executive Level: If you're a larger corporation with complex B2B needs and a desire to invest in bigger opportunities, you should expect $50,000 to $75,000 to really get what you want, with content strategy and content organization at a high level. That's really critical when you have many people managing different aspects of the site, compliance issues involved, and multiple departments needing access to tools. This does not necessarily include complex integrations or custom development.
Learn more about all of our Website Design & Development Services here.
More Resources:
How Much Does a B2B Website Cost?