MADE
YOU
CLICK
Impress your boss and look like a marketing rock star every day. Listen to our weekly marketing podcast live or on-demand.
Latest
Episode
Dusty Content or Distributed Content?
Are you spending tons of time on content, just to let it sit around and gather dust? Is your content hanging out alone in her room, being anti-social? Or do you have a plan to distribute? Plus we chat about an exciting announcement.
MEET THE HOSTS
Allison and Steph have been a dynamic duo in marketing for many years and now they're living the podcast life. Allison Gibbs is the Director of Marketing Success and Stephanie Fisher is the Marketing Services Manager at Mojo Media Labs. Together, they share their wisdom, lessons learned, and latest marketing news every week on Made You Click, a Mojo Media Labs podcast.
Thanks to our designer who illustrated us into this fun logo. Jason, you're a badass.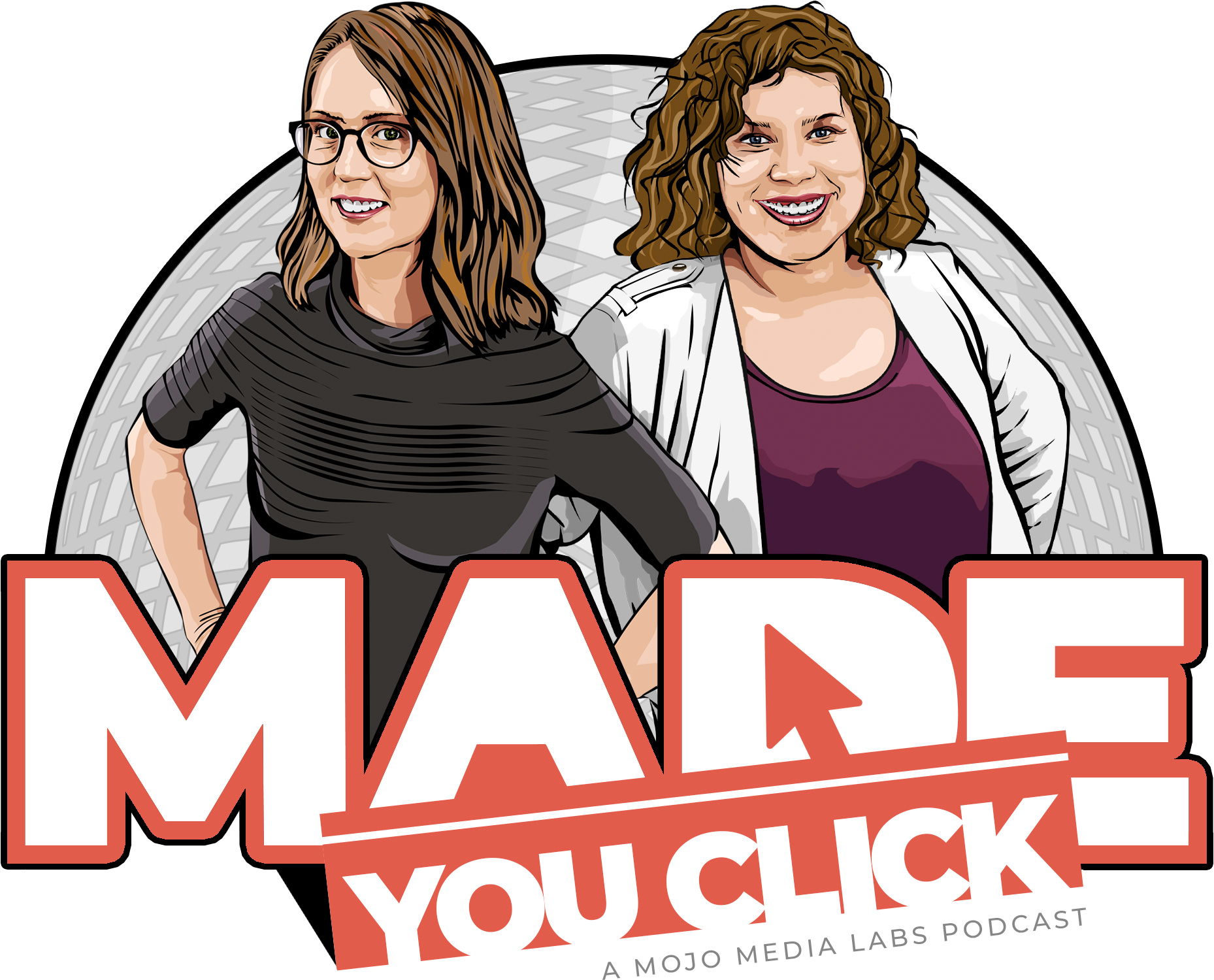 Steph has glasses. Allison has curly hair. Nice to meet you!