Where to Start Building an Email Marketing Drip Campaign
February 15, 2013 •Mojo Blog Admin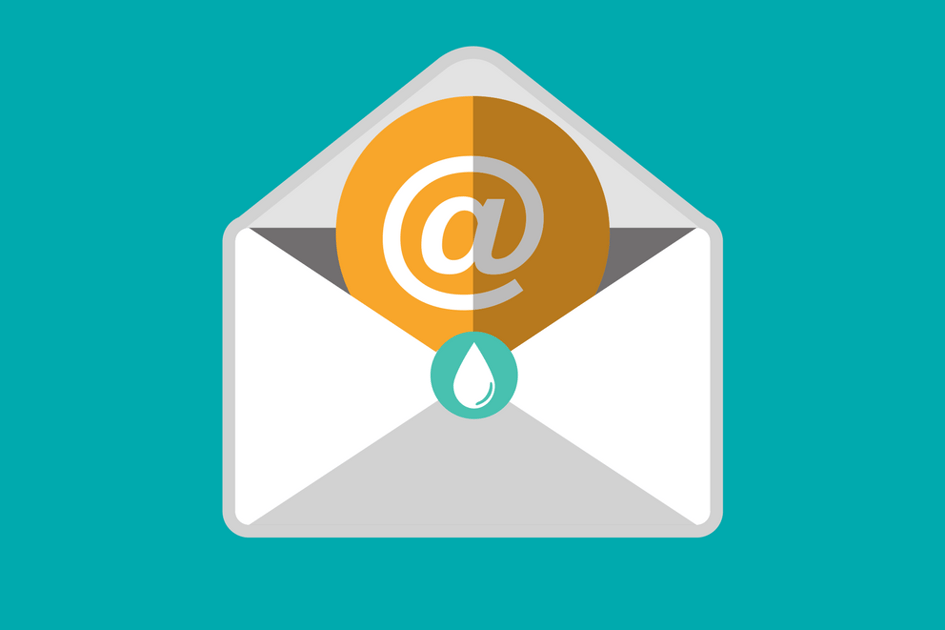 Email marketing in the form of drip campaigns is finally starting to catch on in a big way outside of digital marketing circles. If you're reading this, you're probably looking for where to start email marketing, or how to create an email marketing strategy. You're in the right place.
In this article, I'm going to cover the basics of email marketing, including some tools at the end you can use to get started right away.
What is Drip Email Marketing?
Drip email marketing is the process of nurturing a lead down the sales funnel by periodically touching base through email in order to maintain contact. This can be manual if you don't get many leads—and I'll discuss how to fix that—but the best drip email campaigns are fully automated so that marketing doesn't have to take up marketing or sales human resources.
The idea is this: When a visitor comes to your site and leaves, often they aren't ready to buy, but that doesn't mean they won't be. Rather than just letting visitors forget about your products or services, if you capture their email address and send them notifications from time to time—educational or salesy, depending on your business, but all to do with where they are in the sales funnel—then they will likely be prompted to return down the road and buy from you when they're ready.
How to Start Building an Email Marketing Drip Campaign
You need two things to start an effective drip campaign. One is contacts, the other is marketing events. Both of these come from offers.
We've discussed the value of creating content offerings before, but to reiterate: good content—such as ebooks, webinars, newsletters, and whitepapers—can be locked behind forms where visitors must supply their email address and whatever other information you want to collect. When you entice your visitors to convert on these forms, they become leads—not necessarily sales qualified leads, but leads all the same. You can work with leads. That's where email drip campaigns come in.
This conversion would be known as a marketing event. You can use this as a "trigger" to automatically set off a chain of scheduled emails relevant to how your contact converted (again, the funnel is important!). Think of it as advanced auto-response, but rather than just having an immediate "thank you" email, you're sending emails to check in five, ten, even fifteen days down the road just so you stay at the top of your contact's mind.
Setting Up Email Marketing Technology
There are many, many different ways to set up an email marketing system, which is where a lot of people start getting overwhelmed. There are all-inclusive platforms such as HubSpot and Constant Contact all the way down to individual services and plugins. In the end, all you need is a way for your forms to communicate with your email client. You can get fancy and include a CRM in the mix, but it isn't necessary.
Let's say you're running a Wordpress site. The easiest way to go would be to use a combination of Gravity Forms and Mailchimp. Mailchimp is free until you get $2,000 contacts, but for Gravity Forms you'll need to purchase at least the Business license – a one-time fee of $99. From there you can set up auto-response email
Do some research into drip campaigns and email marketing providers to find the options that best fit you. If you have a marketing department that can handle the tech, trying setting things up yourself. If not, it could be Constant Contact or a very clever digital marketing agency whose name starts with "Mojo" could help you.
Basic Email Marketing Strategy
This should be your mantra when composing drip emails: be useful, friendly, and educational.
Drip emails are not email blasts. It's a different concept than sending out coupons and other special offers. The goal of a drip campaign is to encourage visitors to keep returning and help move them to a point where they're ready to buy. In our digital marketing funnel (read it!), this would be to Top and Middle stage buyers.
There needs to be a progression at work though. The amount of times you touch base, and how frequently, are up to you—though there are many best practices available to research—but ideally you start off light and move closer to sales. In your first email, you might just send links to your social media or blogs. In a second email, you might link people to case studies or testimonials. In your last emails, you might start sending the more bottom of funnel sales offers like free trials and limited time discounts. If you download one of our ebooks, you can see first hand how we construct our own campaigns.
Always A/B Test
The last word of advice we'd give you is to always experiment and test. Watch your analytics—your open rates, your unsubscribes, your followup and sales conversions as a result of email—to determine how effective your efforts are. Every few months try switching out call to actions and copy in each email to see if you can get better results. Always record your data over time and watch for trends—it will make you a better marketer, and lead to greater ROI. That, my friends, is the name of the game.