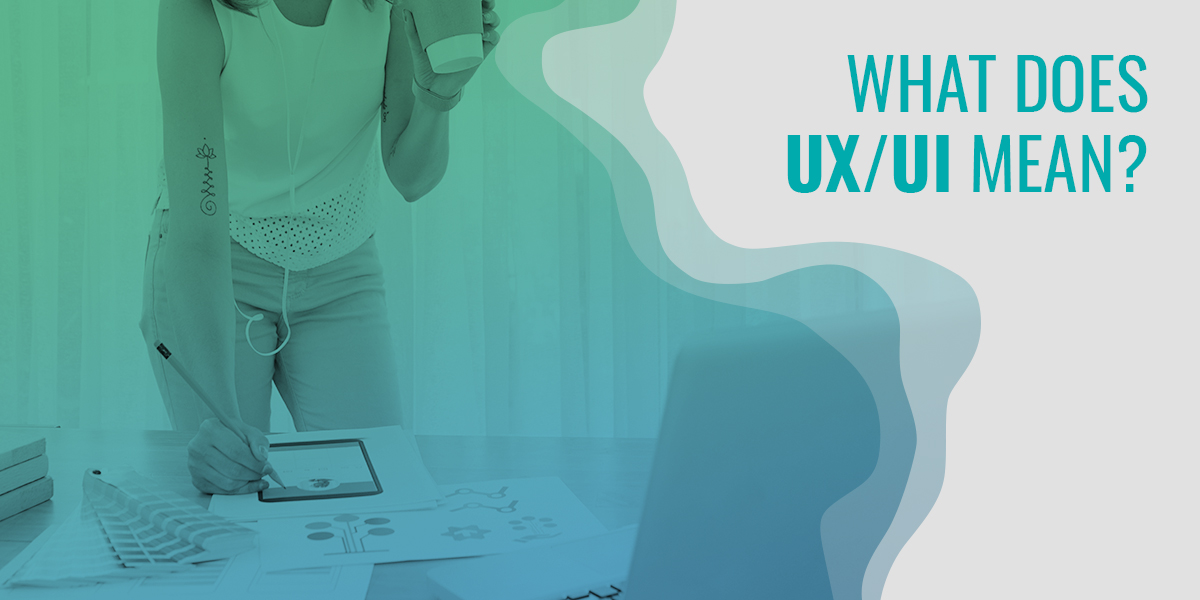 User Experience (UX) and User Interface (UI) are two very different roles often viewed interchangeably. The confusion with these roles makes sense as they are related to design and have to do with your end-user or customer.
To differentiate between UX and UI, this blog will define each, discuss where the two overlap and their key differences.
What is UI?
User Interface looks at the visual elements that make up a digital product. UI design refers to the typography, spacing, images, overall colors contrasts, and visual appeal across devices.
When implementing UI to a website design context, the user interface means the space users interact with on a website. UI includes graphic design, navigation, forms, and all visual elements that a user needs to make decisions, find what they need, and take action on your website.
A good user interface makes browsing a website easy, effective, enjoyable and produces the desired result for both the user and the website owner.
Maintaining a website with a highly engaging user interface can provide its own challenges, which is why many developers and designers use responsive design. With responsive design, developers and designers have addressed UI issues with multiple display sizes across mobile and desktop screens as the website will automatically scale to fit the size of the screen.
What is UX?
User Experience is defined as the way that the customer engages with and uses a digital product. UX focuses on the big picture of the functionality the user receives.
Great UX often includes in-depth research to understand the potential users, create user personas, use cases, and user journeys to understand how someone came to your digital product.
Following research, UX designers will create wireframes of the digital product to understand how someone will interact with the digital product. Additionally, the UX designer will understand how a user may navigate the digital product by creating user flow charts.
Finally, user experience will also look at continued testing and reporting on the UX and UI design effectiveness. This reporting can look like A/B testing or simply analytical reporting.
Taking UX design to your website means that your website was built with intentionality and with the user in mind. It means having a big picture view of how your customer will engage with your website.
Implementing effective UX design to your website means as you conduct research, you create your website to provide the most value to the people you are trying to reach. UX design dictates the decision to focus on the kinds of content you create to ensure the user experience you create benefits the user.
Additionally, it means ensuring your website provides easy navigation and logical links from one page to another.
Lastly, it means identifying what content and visual aspects create the best experience through continued A/B testing. You then take those metrics to report back to the rest of your team to develop new ways of improving your website user experience.
From a broader perspective, highly effective UX design ensures that every discipline and department of your company merges to form the user experience, including product development, customer service, marketing, graphic design, and interface design.
What are the Differences?
When considering the differences between UX and UI, UX designers focus more on the big picture way that users engage with and move through a digital product. UI designers are more focused on how the digital asset visually accomplishes the intended purpose outlined from the User Experience.
When it comes down to it, UX focuses on how it works. UI focuses on how it looks. UI executes the vision laid out by UX.
What are the Similarities
When understanding the overlap between UX and UI, consider that UX is the large picture of everything customers experience with your business. UI is the tactical and technical application of the user experience. Without UX, UI designers wouldn't have direction on what they create. Without UI, UX designers would have the functional application of ideas to drive a better customer experience.
As a part of the UX process outlined above (research, ideation, and reporting), another step is involved. Between ideation and reporting comes implementation. The major overlap of UX and UI comes in during the implementation stage. During the implementation stage, the concepts laid out by the UX team are created through collaboration with the UI team.
As a result of this process, you will often see the combination of UX design and UI design roles within smaller organizations. As the role of a UI designer falls into the UX process, smaller organizations look for a designer who can look at the holistic picture and execute the technical aspects of design. The overlap between UX and UI lies in the implementation of creating an engaging experience for the customer.
So, when you think of UX and UI, remember they are related but separate concepts. One is the larger view of everything that goes into your customer's experience with your business, services, and products (UX). The other is the more specific, technical details of how the user interacts with your website to effectively learn more, buy or share with others (UI).
Steph leads our client delivery team and is obsessed with delivering quality work, creating an efficiency machine, and mastering the tools and disciplines to achieve success for our heroes. At home, she loves listening to true crime podcasts, playing with her daughters and two pugs, and singing in a local rock band with her husband.