Top 3 Hurdles When Choosing Stock Imagery for Your Brand
February 26, 2021 •Tawni Schurman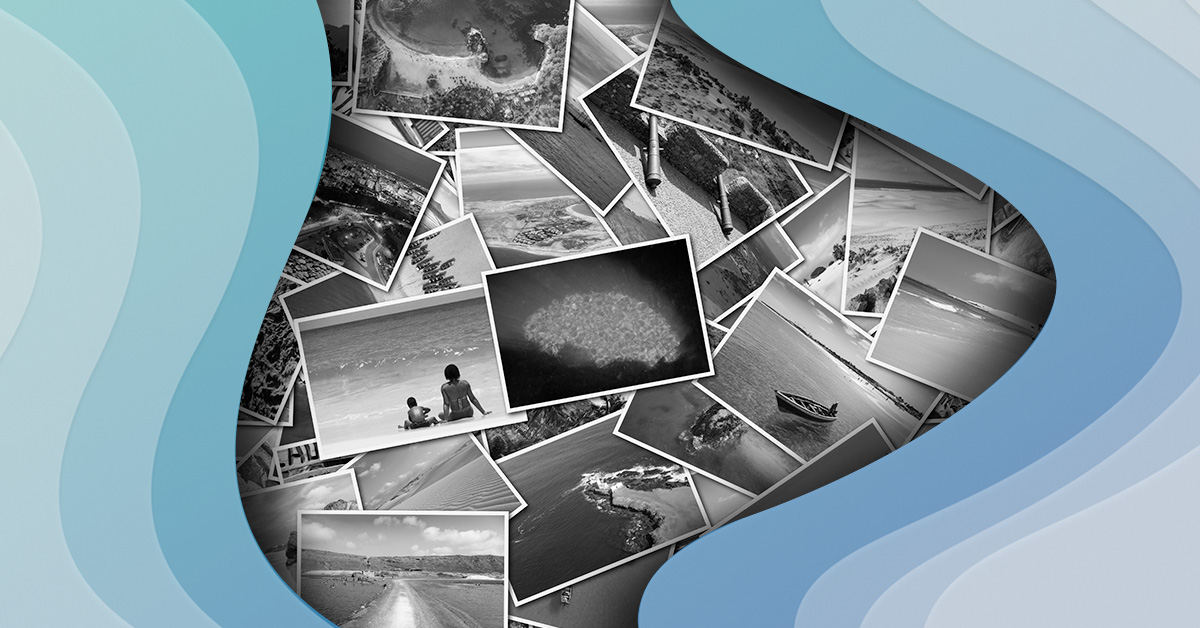 Don't you love when a project is moving smoothly? The writing, the optimizing, the producing… you've almost completely wrapped up yet another beautifully crafted piece of content for your brand. Only, there's one step left: the imagery (and you need imagery).
Getting the photography you need for your content isn't as straightforward as it may seem; there are a few hurdles every creative team knows a little too well. And as one of those people, I wanted to give you a few tips for pushing past these obstacles and getting your piece of content across the finish line. Let's break down the top 3 hurdles and what you can do about them.
1. When you're limited by certain products
There are times when a company's product is used in conjunction with another product—one that they do not own. In order to represent your product, you have to be careful about representing the one you don't have the rights to show. The answer is usually to choose an image with a generic representation of the other product, not the real thing.
At this point, you need to get creative with being generic.
"Non-editorial use" stock photography or original photography: For example, if you're a specialized auto body shop, you may want to advertise that you service luxury brands, but you can't actually use their logos or photos of the logo on the vehicle. In that case, you may need to use original photography or generic stock photos that don't have "editorial use only" rules.
Illustrations: Another way to remedy the problem is to use illustration instead of photography. Illustration lets you visualize a concept in a more generic or non-literal way. Best practice is to find an illustration library that aligns to your brand standards. With a stock illustration library, you can scale easily and maintain a consistent, repeatable style.
The point is to make sure you are not infringing on copyright rules or putting yourself at risk of a lawsuit.
2. When you're sharing something that doesn't pull the featured image automatically.
When you share an article or post from another source and it doesn't pull the image automatically, what do you do? How do you solve that problem? You have a couple of options.
If you have your own Shutterstock license, you can find a similar image and attach that image to the article you're sharing on social media or in your newsletter, for example.
Sometimes no image is better than a similar image. You don't necessarily have to find a replacement at all.
If you really like the image attached to the article you're sharing, you can search for it in your stock photo subscription site, to see if that image is in the library.
If you can't get the image and you don't have the rights to it, sometimes it's just better to have an inline link to it and leave it at that. The alternative may be that you end up confusing your audience by having a different image on your shared article vs. the original image in the article.
3. When something is just too "stocky" looking but you have to use it anyway.
We run into this often and our rule is to just make it our own. As a designer, I may add text, crop out a distracting element, or add another layered image to the photo. There are many, many ways to use simple photo editing tricks to enhance a boring stock photo.
Let's go back to our company from the earlier example: they have to use a stock car and it looks like a stock car. A simple fix would be to apply a treatment to the stock photo so that it complies with brand standards for that company. Perhaps their photo rules say that stock imagery should be warm and include a brand element like a shape, color, or brand mark. Or the brand standards may call for a black and white treatment with one isolated brand color added. You may need a designer to do some of this editing, but the end result is that you can use a wide variety of stock photos that still look slick and on brand.
I'm a big fan of subtle upgrades to your stock photos. It can be as simple as adding your logo or applying a graphic element from your design pool.
Here's just one example from our brand guidelines for how we treat original or stock photos to make them more "Mojo-y".
Stock Imagery Golden Rule: Stay Consistent with Your Brand
Document imagery guidelines to ensure consistency. These guidelines should align with your brand and help tell your brand story.
Maintain consistent-looking imagery throughout your marketing materials. For example:

If you're going to have more textural images, keep with textural images. You don't want one image to have

a sun flare on the horizon while the next image on your page is a cool office with no natural light.

Subscribe to your own stock photography library.

Take the time to curate 20-30 approved brand images to show as assets for quick approval.

If you really want to go the extra mile, keep a pre-selected library of branded photography. This will help you scale efficiently when you need to outsource or hire new designers.
Maybe you're thinking, "I don't have brand guidelines or rules for imagery on my website! What do I do?" So glad you asked. We're here to help!
Tawni is a versatile designer obsessed with visually telling your authentic story in a consistent branded fashion. She is passionate about the customer experience and loves to incorporate human elements that require "a touch of hand" in her designs. Tawni is a lover of all things Japanese and enjoys ink drawing, painting, and a good weekend project.