The First 6 Videos Every Business Should Make
July 23, 2019 •Austin Chandler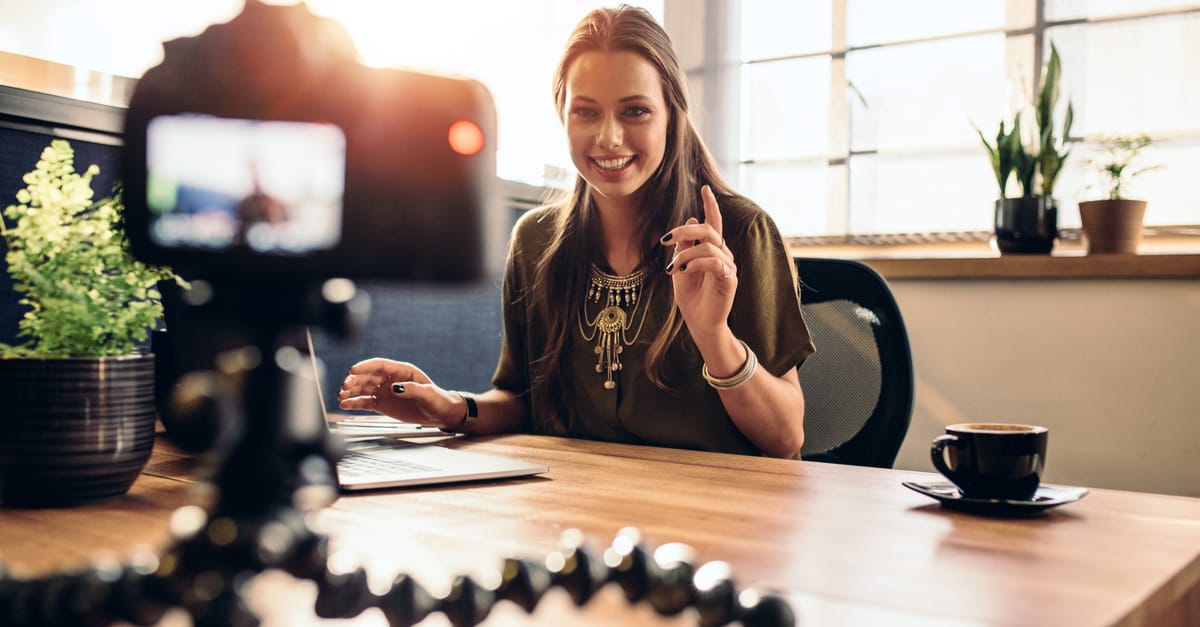 On its own, video is not "the future" anymore, as movies and television have been around for half a century. But when it comes to marketing, moving pictures beat words and pictures every time. Don't worry fellow writers and photographers – there is still a place for your work on your business' website, but video is king.
More than any other form of content, video promotes growth for all metrics of marketing from page views to conversions. It is not hard at all (and in fact is profoundly easy) to see why; video is more immediately engaging than any other visual medium from words to pictures. It's why we love binging Netflix shows but binging books is often a chore; it takes more concentration to read or view images.
If your business' website doesn't have video, it's time to get started. Videos are not just an engaging way to promote inbound growth, they're also pristine evergreen content that you can continue to share and promote until three years go by and suddenly it's time to make new videos because your old ones, which were once the highest quality, now look bad.
There are plenty of other great places to read more about how and why video means so much now. But if you're looking for where to start in creating videos for your business, you've come to the right blog post.
1. Products and/or Services
Your homepage should offer a video explaining to any visitors that A) you're glad they're here and B) this is what you can do for them. In a crowded world and therefore crowded market, a video sets your product apart from competitors. For example, if you sell hot dogs, what makes your hot dog business better for the customer than other hot dog companies? Your video can help explain.
This is especially important if your products or services are not as simple to understand. We all understand the appeal of hot dogs: they taste good, and they're food. Food is great. But what if you sell, say, air conditioning components or a special kind of chair? Your customer needs to understand why your product is helpful for them.
Example from one of our clients: Euro Motorworks
2. Your Company's Story
Another consequence of a saturated market is that customers are, more than ever before, actively seeking out companies and brands they feel represent their values and lifestyles. This means people value transparency to the highest degree. A video that tells viewers your story helps prospective customers understand more about not just your product but your business.
People love knowing why you are passionate about your work, especially if you own a small business. Again, it's not hard to understand why. Customers enjoy buying things and having things, but they want, almost just as much, to be buying something that benefits both parties. If your "story" doesn't seem that exciting, there are other videos you can make to help create a bond between you and your customer, such as a video in which your employees talk about what it's like to work there.
3. Customer Testimonials
This one is really meaningful and can truly help future customers see how great it is to partner with your business, but it's also uncomfortable at first. We get it. Asking your clients to sit down and look into a camera while they talk about how great your business is can be stressful.
You can help alleviate the process by giving customers incentives, like asking them to fill out reviews and offering discounts in return. Then, when you receive positive responses, reach out to those customers to discuss being in your video. If you operate a company that by nature has long-term relationships with its customers, like a pool designer, this is a little bit easier.
4. Email Marketing and/or Sales
Short, casual videos are perfect for email marketing and personalized sales conversations. We recently sent out a targeted email to clients and used video and gifs. We know videos get more attention and views, and we really didn't want this particular message to slip through the cracks. Utilizing Drift Video, we were able to create a casual, quick video and gif to embed in the email. The cherry on top is that readers could go directly to live chat or book a meeting with the person who sent the video.
5. Social Videos
You can obviously use any of the above videos to promote your business on social media, but it's a good idea to create some videos specifically for social media. Usually, these are shorter, like easily digestible snacks for your followers and targeted audiences, and they often include snippets from other videos.
You can also use software like Adobe to create motion graphics that convey messages and promos to your customers. Again, this is a great way to show your customers that, even if you're a small business, you're also skilled and, more importantly, friendly. Social media at its best is a community, and videos are a great way to be a part of that community.
6. Onboarding
After a customer has signed up for your product or services, it's good to have a video that doesn't just welcome them to the family but also explains more about your product and how your customer can get the most out of it. Again, if your product is something like a hot dog, they don't need help. But an onboarding video can be a great tool for more complex products.
Like with many of our blog posts, it is highly advisable that you take the information here and tailor it to yours needs. If you have any questions or need help making the most out of these tools, please contact us.