Mojo Media Labs Joins 2020 Inc. 5000 List for "Fastest-Growing Private Businesses in Texas"
March 13, 2020 •Mojo Media Labs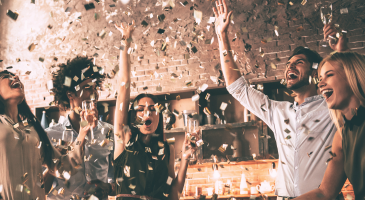 We are thrilled to announce that Mojo Media Labs has been included in Inc. magazine's Inc. 5000 list of "Texas's fastest-growing private companies." Mojo Media Labs is number 208 on Inc.'s inaugural Texas edition of their prestigious Inc. 5000 series. This list represents a unique look at the most successful companies in the Texas economy's segment of independent, small businesses.
"We're honored to be ranked on the Inc. 5000 Series: Texas list. I'm pleased that our intentional, purpose-driven growth is being recognized by the marketplace. It's humbling as an owner to get this kind of affirmation from an esteemed organization like Inc.," says Mike Rose, CEO of Mojo Media Labs. In 2019, Mojo Media Labs announced its honoree status as an Inc. Best Workplaces in America and its ranking on the Inc. 5000 List for Fastest-Growing Private Businesses in America.
The complete results of the Inc. 5000 Series: Texas, including company profiles, as well as an interactive database that can be sorted by industry, metro area, and other criteria, can be found at inc.com/inc5000-series-texas-2020 starting March 13, 2020.
"The companies on this list demonstrate just how much the small-business sector impacts Texas's economy," says Inc. editor in chief Scott Omelianuk. "Across every single industry, these businesses have posted revenue and growth rates that are beyond impressive, further proving the tenacity of their founders and CEOs."
Mojo Media Labs experienced notable growth which allowed us to join company with other honorees. This growth occurred in part because of the acquisition of Indianapolis-based SpinWeb, a web development agency, in 2018, and the acquisition of Oklahoma-based McMahon marketing, a digital marketing firm, in 2019. Both acquisitions brought new revenue streams, talent, and capabilities. In late 2019, the company announced they had brought on Chief Revenue Officer Tiago Moro de Castro to focus on functions that enable Mojo's growth such as new sales, consulting, partnership channel growth, account growth, and future additional revenue streams.
"We've had tremendous success with both organic and inorganic growth in 2018 and 2019. I'm excited to share our growth strategies with Mojo clients as we continue to help them grow smarter," says Rose.