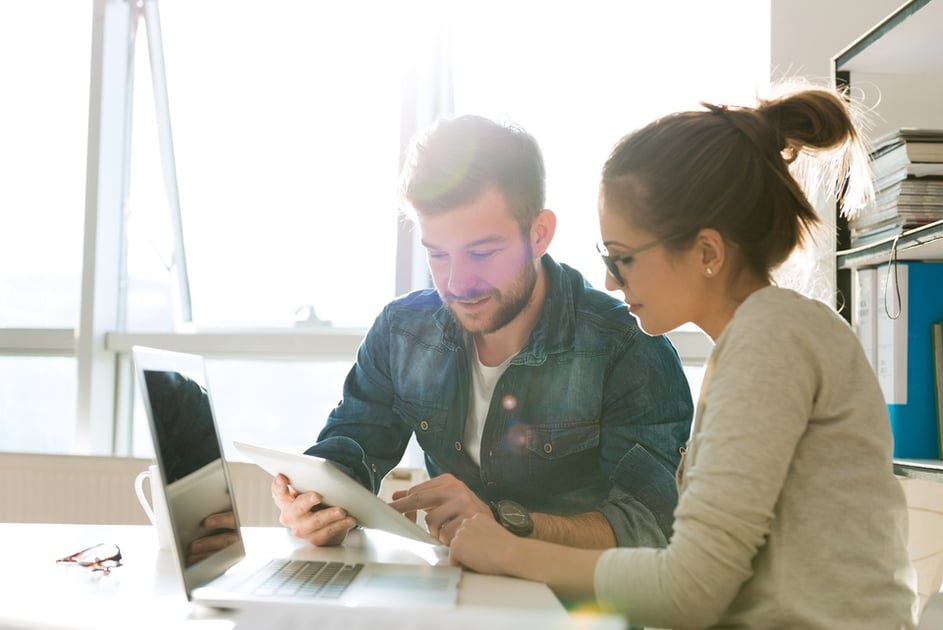 Crafting the perfect About Us page can take some serious work. You'd think it'd be easy writing about yourself, right?
It turns out, explaining not only what you do but where you come from, is one of the biggest struggles businesses encounter when writing their web copy. The About Me or About Us page is a crucial part of communicating your brand's identity to potential customers. After all, they're visiting your website to learn more about your services, your business, and YOU.
Rather than throwing up a quick bio and an iPhone photo, there are important questions you need to be asking yourself in order to get the best bang for your buck. In this guide, I'll be walking you through each individual step I take when writing About Us pages for businesses of all shapes and sizes.
What's Your Value Proposition?
What's the value you can offer to your website visitors? More importantly, how can you provide a solution to their specific need? This is one of the most crucial aspects to answer in your About Us page. In this section, you're not just sharing what you do but how you're going to help them. Make sure there's clarity in your mission and establish why it's useful to your audience.
Who's Your Audience?
On Mojo Media Labs' About Us page, I led in with, "We're not just marketers, we're trailblazers." That was intentional. Would you like to know why I chose that? I don't want us to attract just anyone, I want our advertising agency to attract the right people. We're a strategic and innovative team around here. And when the right people visit our website, I want them to know instantly that it's a match made in heaven.
Who is your ideal customer? This can be similar or completely different from the customers you encounter on a day-to-day basis. Are they upper-level decision makers? Are they looking for systematic solutions or a family-like atmosphere?
Getting into the nitty gritty of how your customer thinks, what they're interested in, and how they make decisions are key essentials in targeting your web copy.
If Your Business Was a Person, Who Would It Be?
You've drawn conclusions about your value and target audience. Sooo, now what? You may be tempted to jump in talking about yourself, but you should begin your focus with your business.
Remember, your readers visit your website to learn how your products or services benefit them. What will they get out of your services? Are they going to check out your blog for tips or inspiration? What kind of experience can they expect?
As you begin answering these questions, another thing to pay attention to is credibility. This is a huge factor to implement upfront with your audience. You could share the number of years you've been in business, the specific solutions you provide that your competitors don't, or why you're passionate about what you do. Don't be afraid to get personable here.
Think of your About Us page as a storytelling opportunity. How did you get started? Elaborate on how the early stages of your business align with your passion for the industry, and how that plays a factor in the products or services you provide.
Aren't You Forgetting Something?
Now that you've gotten the bulk of your About Us page completed, it's time to wrap it up.
But wait, aren't you forgetting something? A call to action (CTA) is extremely important in your website copy and I don't just mean, "Call Today!" It can be a piece of content, subscription to your email newsletter or anything that provides value to your audience.
This is a crucial last step because you want your readers to stick around and explore the rest of your website. Think of your About Us page as your first impression, you've got keep them interested and coming back for more.