How to Build a Brand Your Audience Will Love
November 9, 2020 •Allison Gibbs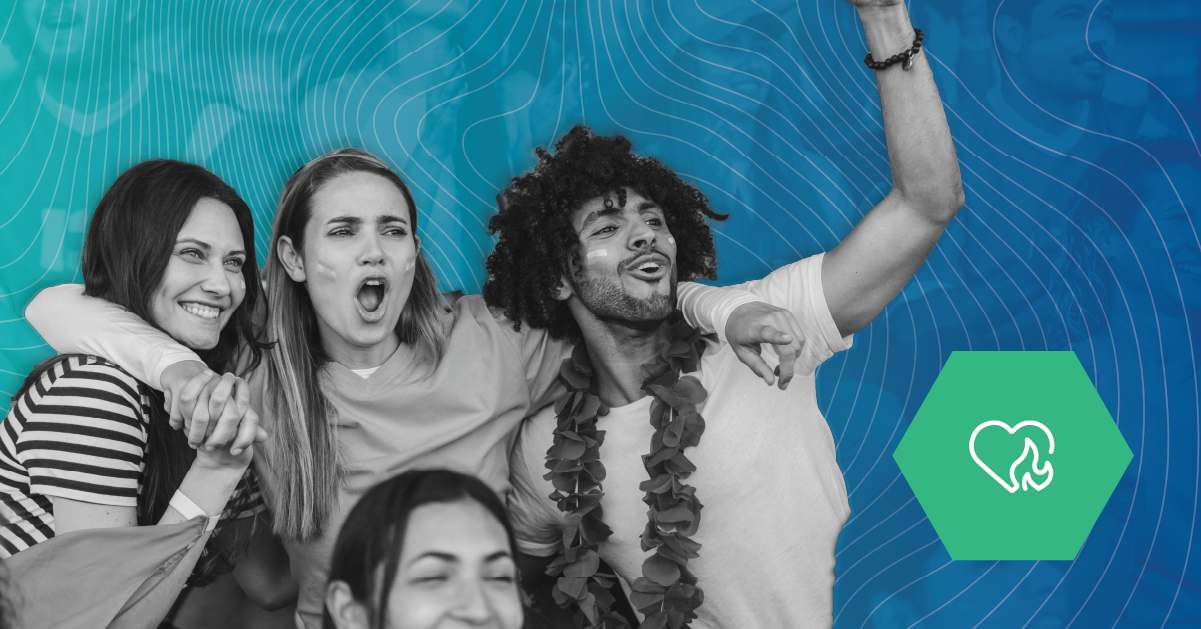 A company without branding is like… Harry Potter without his scar. The scar tells his story, and it represents what he's fighting against and fighting for throughout the entire series. It's what he's known for and how he's recognized — his logo, perhaps?
Branding is responsible for creating individuality and a strong, consistent personality recognizable by consumers. But to many, branding can seem complicated. The good news? It doesn't have to be.
You can build a brand your audience will love by following these tips.
Be Authentic and Transparent
A whopping 86% of consumers say authenticity is important when deciding the brands they engage with. And emotionally engaged customers are 3x more likely to spend and 3x more likely to recommend.
Consumers want to know that the companies they are engaging with are aligned with their own personal beliefs and values. They want to know that you're doing more than just selling products for capital — you have a passion and a purpose behind your products. All you have to do is communicate that clearly.
Without transparency and authenticity in your messaging and branding, you may start to face customer churn. Sure, you've got a logo, a color scheme, and you've got everybody using Arial or Proxima Nova, but for some reason:
Your customer loyalty starts lagging
The leads coming in aren't the best-fit-clients
You're having difficult client interactions
You're experiencing quick turnover
A transparent, authentic message (through branding) will turn that churn around. Because branding isn't just about finding the right fit clients. It's about being the best fit for your clients. Clearly communicating your goals, values, and beliefs will help the right customers find you and want to engage with you, getting rid of those difficult interactions and turnover we're talking about.
Be Consistent
If you don't know who you are or what you stand for, how can you expect thousands of other people to know? You want your brand to be clear, consistent, and recognizable. Customer confusion will only cost you, and 71% of customers report confusion from inconsistent brand usage.
A great way to ensure brand consistency is, of course, working with an agency that knows what they're doing (ahem, Mojo 😉), but also establishing your brand guidelines. This helps your team consistently produce assets that speak to your brand and essentially inspire consumer trust through consistency.
Work with Storytellers
At Mojo Media Labs, we understand it can be difficult to hone in on that last 10% of your brand and build the trust that gets 64% of consumers to open an email, but our team of wildly curious creatives are hungry for experimentation and are ready to help you tell your story. In fact, we're a StoryBrand Certified Agency, which means we are certified in the 7-part framework that gets your customers to buy.
We can customize our process depending on the depth of the story you are trying to tell, but at the core, we will:
Explore gaps and opportunities within the marketplace
Identify your brand personality and tell your authentic story to humanize your brand
Enable you with guidelines for success to ensure consistency and build trust with your audience
Ready to create a brand your customers can relate to (and stop wasting time sounding like a machine)? We thought so.
Allison found her love for marketing while studying business alongside her theatre degree at Indiana University. She loves offering simple solutions to complex problems (and tacos). In her down time, she loves a good run and staying involved in theatre (which landed her in a SuperBowl halftime show alongside Madonna)