5 Ways Game of Thrones Embraces Inbound Marketing Strategies
August 23, 2017 •James Elhardt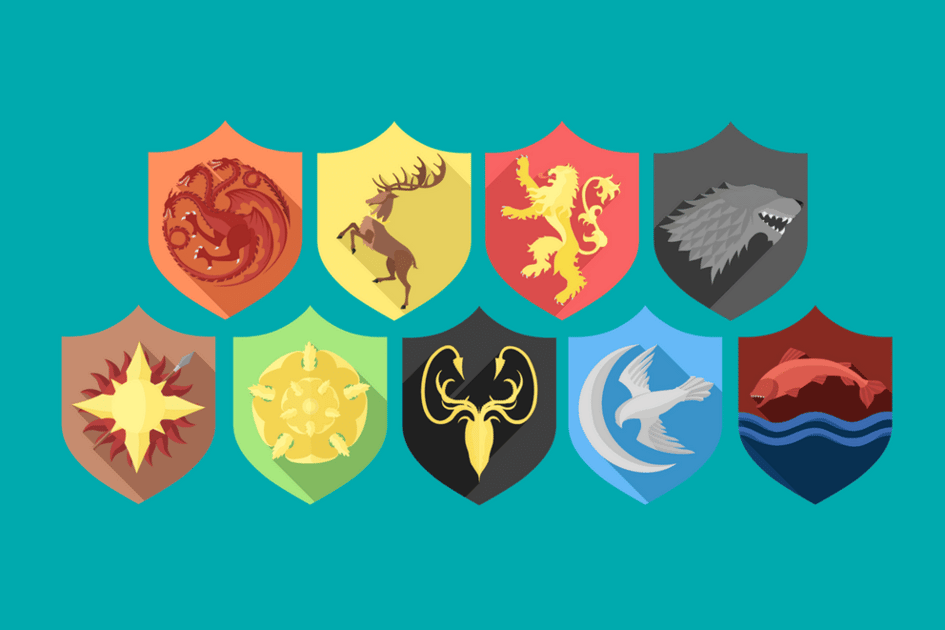 Ever since Game of Thrones hit the airwaves, it has grown from an adaptation of a fantasy novel to a cultural phenomenon surpassing its genre in a fashion reserved for Marvel, Star Wars and Lord of the Rings. It has inspired baby names, spoiler tags and a war with purist book-readers. With such a wide fan base, it has become the talk of almost every office Monday mornings and congests social feeds starting on Sunday night.
While the show has a budget normally reserved for Hollywood blockbusters, they've left traditional marketing behind because it is dark and full of terrors. They have utilized social media more and more every year to great effect. Here are 5 ways Game of Thrones uses social media to reach their "buyer personas", and leverage their evangelists just as you would in the inbound marketing process:
1. They actively engage with their customers (or in this case, viewers)
.
Engagement creates brand promoters. The season 6 premiere in 2016 garnered 602,000 mentions of Game of Thrones or #GOT over a three day period. Over time Dragons, Dire Wolves and White Walkers have captured the nation's imagination and viewers now generate their own content, and HBO engages. They encourage and share memes, gifs, viewer ideas and drawings. They engross their viewers into a world of Game of Thrones, far beyond the one-hour show aired on Sundays. Even the actors on the show engage with viewers including live video and viewing parties.




2. They leverage relevant ideas based on what their fans love.
Tap into your customers' unique personas and give them exactly what they want, and that's what Game of Thrones does. The Game of Thrones pop-up bar was all over social media. They knew who their ideal consumer was and they ran with it. There were pictures being shared out on social media and massive demand for a dinner reservation, hopefully no weddings though. In a B2B world, think guerrilla marketing, and high-touch engagement when at conferences and trade shows.
3. They target multiple 'buyer personas'.
Don't focus on just one type of viewer, make sure you find all of your buyer personas. HBO has to target content to the die-hard fans, all the way to the first-time fantasy genre watchers. Game of Thrones even has their own blog for viewers who want to learn a little more about the world and how it's created. Whether you're an aspiring Maester or just can't keep track of all of the characters, the content is there for whatever level of fan you want to be. Ensure you're creating content from the top of the funnel to the bottom, or all stages during consideration, and be sure to run current customer campaigns in tandem.
4. They get creative, and utilize a variety of delivery platforms.
Once you have a selection of content topics, send it to your customers through social media channels and media formats that they will be using. Don't just focus on Facebook or Twitter, if a channel fits and makes sense, use it. Game of Thrones went slightly unconventional with their Spotify campaign that was wildly successful. Spotify created an app that would analyze a user's music preferences and tell them which character on the show they were. Users could then share their results to Facebook, Twitter and Tumblr (unless of course you were Joffrey, and we wouldn't share that either).
5. They bring it all together.
Now it's time to combine everything into a magical formula. By engaging with multiple types of viewers with the right content through the right medium Game of Thrones has won over a much larger section of viewers than if they had only focused on the hard-core book-readers. They build upon their success and build suspense each year by teasing who might die on social media that has high interaction like Facebook, they increase suspense and excitement for when the new season is released.
When brought together correctly your content can serve multiple purposes. For example, teaser material is essentially top of the funnel material that can also delight your brand loyalists. These reach their potential viewers as they begin searching for a new show, once they're interested they'll take the next step. Yet, Game of Thrones teasers have become a ritual for long-time viewers every year with the season 7 finale teaser earning over 8 million views in just over 24 hours.
Conclusion & The Inbound Marketer's Oath
Game of Thrones serves as an example in how to interact with your customers, and start a conversation. Their marketing team draws their viewers in with fun and relevant content just as you would if in an inbound marketing campaign for any industry. If you can keep that conversation going and delight your brand loyalists along the way, you just might have a cultural phenomenon on your hands.
Finally, take a nod from the Night's Watch, and take the inbound marketer's oath:


"Leads gather, and now my watch begins. I shall not end until all forms are filled. I shall make no assumptions, hold no domains, gate no blogs. I shall push no SPAM and force no hype. I shall live and die by my blog post. I am the relevant content in the darkness. I am the reporter on the walls. I am the fire that burns against the cold calls, the data that brings the insight, the podcast that wakes the sleepers, the shield that guards the inboxes of email. I pledge my life and honor to Inbound Marketing, for this client and all clients to come."
Note: This post was co-authored by Courtney Smith.