Mojo Media Labs Named One of Forbes Small Giants 2020: 25 Companies That Believe Smaller is Better
May 27, 2020 •Ashton Adair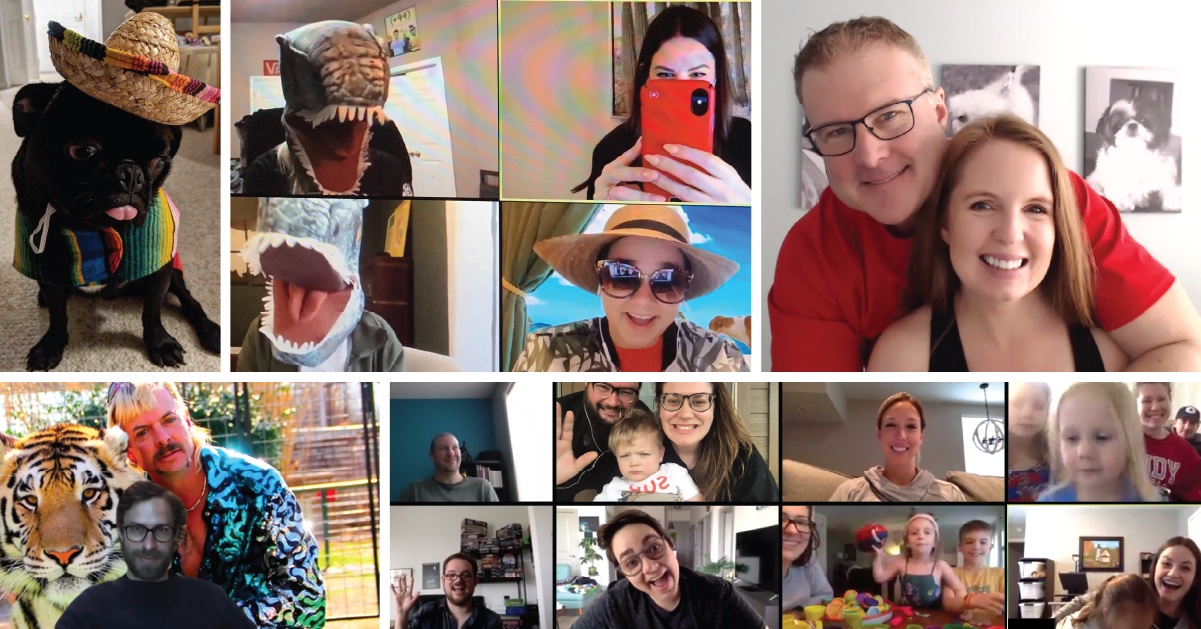 Irving, TX, May 12, 2020 — Today, Forbes announced its 25 Best Small Companies in America, and Mojo Media Labs made the list as one of their "Small Giants" in 2020. The list, which includes respected brands like Clase Azul Tequila and Camp Gladiator, names 25 privately-owned companies that believe smaller is better than bigger and whose commitment to quality, greatness, and rewarding work exceeds their desire for growth at all costs.
As American businesses grapple with the effects of COVID-19, small companies like Mojo Media Labs and the other Small Giants are more crucial than ever. The Small Giants Community is made up of "simply the best small companies in America" with leaders committed to building businesses around what they do best — even if that means foregoing chances for faster growth. Their goal is to be great and purpose-driven, even if that doesn't mean being big.
Mojo's purpose is to enrich lives through a mission of helping all stakeholders grow smarter. "We work hard to grow under the Small Giants philosophy to build a culture that both our team and clients love – being named a Forbes Small Giant affirms those efforts in a big way," says Mike Rose, CEO of Mojo Media Labs. Mojo Media Labs has the honoree status as an Inc. Best Workplaces in America and its ranking on the Inc. 5000 List for Fastest-Growing Private Businesses in America.
Mojo Media Labs was able to grow substantially in the past few years, acquiring Indianapolis-based web development agency SpinWeb in 2018, and Oklahoma-based McMahon Marketing in 2019. Both acquisitions gave Mojo Media Labs new talent, abilities, and revenue streams.
As their website states, Mojo Media Labs makes it a priority to grow smarter by focusing on the right people and the right clients. They believe work isn't just a place you go, it's what you do to produce results. With open-book management that gives team members visibility and responsibility, plus a results-only work environment, the company believes that treating employees like owners leads to better work and happier clients.
---
About Mojo Media Labs
Mojo Media Labs is a full-service growth marketing agency specializing in helping clients attract and engage with their ideal customers. Customized growth plans include account-based marketing, inbound marketing, website design and development, sales and marketing alignment, sales enablement and marketing automation. Mojo's team of creative problem solvers act as an extension of their client's sales and marketing functions, arming them with brand messaging, an online presence and process alignment that provide growth-driven results. Learn more about Mojo Media Labs at www.mojomedialabs.com.
About Forbes
Forbes is an American business magazine published bi-weekly, featuring articles on finance, industry, and marketing. As one of the top business magazines in the country, Forbes is well known for its lists and rankings, such as the Forbes 400, the 30 under 30, and the World's Billionaires. The magazine's motto is "Change the World," and includes other supplemental magazines like Forbes Life and Forbes Asia. The Forbes websites reach more than 27 million visitors each month, and claimed, in 2006, to be the world's most visited business site.
Ashton, Director of Culture & First Impressions for Mojo Media Labs, serves our team members that make inbound marketing magic happen by ever-shaping an intentional, people-centric culture, and sharing Mojo's best in class brand story with its community, customers, business partners and all other critical stakeholders.