Corporate Combat Against Coronavirus: Remote Work vs ROWE
March 20, 2020 •Mike Rose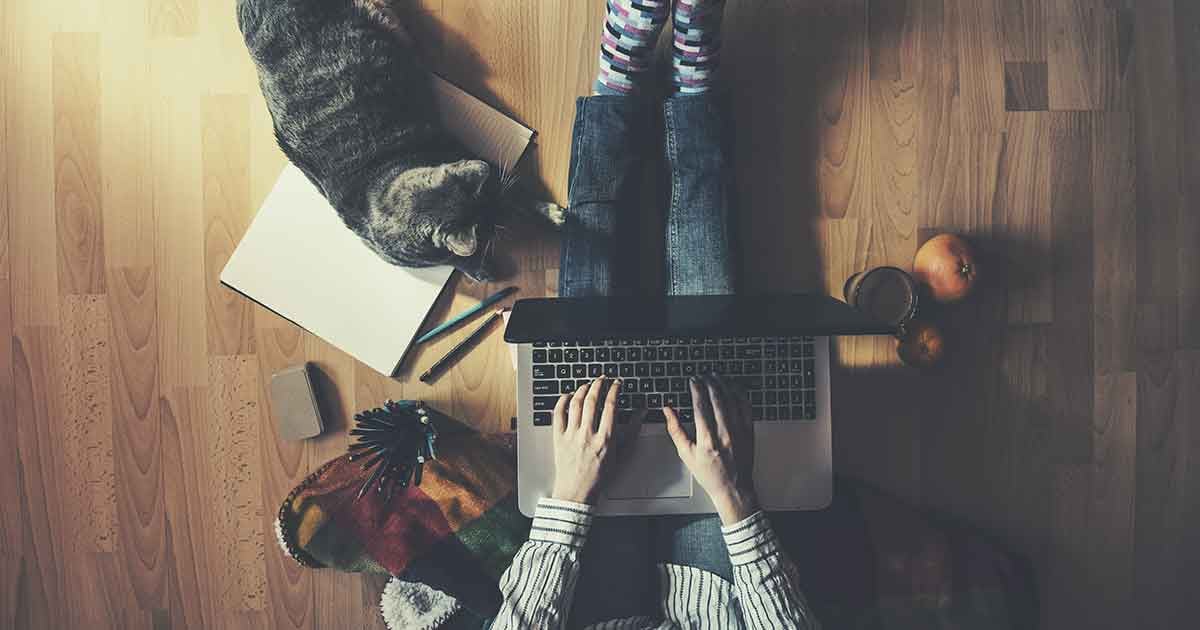 There is probably not much more I can say about COVID-19 that you have not already read online, watched on the news, received in email announcements from schools and cities or even in the line at the grocery store. At least at the time of this blog, since new information can progress so quickly. Businesses are reassuring consumers and other businesses about the precautions they are taking to instill confidence during unprecedented times. No one has experienced anything like what we are all going through today, so I'm grateful we can all learn from each other's experiences in an effort to provide help, and hope.
Personal Health
The first issue at hand is the health of our communities. Not just American communities, but communities worldwide. I hope that the bright spotlight on this virus raises awareness on the health of communities that deal with preventable diseases every single day. COVID-19 will be defeated. I hope that other similar type viruses can be addressed to improve communities that are not on the front row of the world stage or don't have the influence to impact elections, economies or earnings. I hope we can pour the same intensity into these areas as well. We are experiencing what unprivileged people live with every single day. I hope everyone will begin to take action on what they can control such as healthy lifestyles, proper hygiene, otherwise good judgment and not making social distancing the next new negative-term of the decade (I am in favor of social distancing just to be clear).
Economic Health
The second issue at hand is the health of our economy. Just like the concern we should have for the health and safety of all people, we should also be empathetic enough to support all countries' economies and businesses that have a positive impact on the lives of others. Investor confidence is a major reason why we are living in the most prosperous time in history. I'm concerned trade has been used as a test of negotiation skills and not a vehicle for the world to prosper. Fair trade connects us while also driving innovation to make us more self-sufficient.
The health of our 'world' economy and the health of our 'world' citizens is lost sometimes in the midst of partisanship, who can take the most, who has the best, buzzwords that define and label people, etc. Health should be enjoyed by all who believe in and contribute to this wonderful privilege that is more in our control than not.
Good Judgement
The third issue is the decisions within our control without dependence on others. Regardless of what happens in my first two points, we have to take responsibility for our own type of health. As an entrepreneur and former biochemist, I try to take a pragmatic approach to the issues that face our stakeholders (employees, clients and partners). The COVID-19 situation will change some things forever. For one, Reuters reports that about one in five workers telecommute. Of all the workplace topics, we are hearing a lot about 'remote work.' I'm surprised just how many businesses are caught off guard and how messy it is for their employees and customers.
Lessons from a Results-Only Work Environment
Mojo has been a certified ROWE® (Results Only Work Environment) for almost two years and 30% of our employees have worked in a ROWE environment for an average of eight years. What is ROWE? ROWE is not remote. Remote work is an activity that raises more questions than solutions. Questions such as "are they 'really' working" and "did they put in the time today?" Work should not be somewhere you go, but something you do. And, work should be tied to results, not the 8-hour workday. Results Only Work Environment is not just the solution during a pandemic, but all times.
Our stakeholders know about the three pillars of our culture—open book financial management (OBM), core values and ROWE. I'm incredibly grateful for the decision we made years back to implement ROWE so we can deliver our best work which drives client results under almost any circumstance. For years all meetings have been optional so Mojo Makers can make their own informed decisions when and where to spend their time to deliver their best work for our clients. The challenges of these times have not been tied up in personal productivity, but rather where they should be; the health and safety of our stakeholders and the financial health of our business and our client's businesses.
This is obviously the first time we've or anyone has been tested at this level. I'm proud of how the Mojo Makers are stepping up and responding to the needs of others. If we can share our workplace methods with any business struggling in what might be the new normal, please let us know. We can all learn from each other to build a happy, healthier and more productive work environment, and the world!
A scientist by training, speaker, author and entrepreneur by drive, Michael brings a level of business acumen to marketing strategy that is rare in the emerging online marketing space. Michael's strong knowledge and understanding of business challenges, as well as marketing best practices has evolved to him authoring and speaking on a new and innovative game-changing approach to business entitled ROE Powers ROI – The ultimate Way to think and communicate for ridiculous results. The Return on Energy® methodology is the secret sauce behind Mojo's success and that of our clients.