How To Define Your Core Values and Growth Values
December 23, 2020 •Mike Rose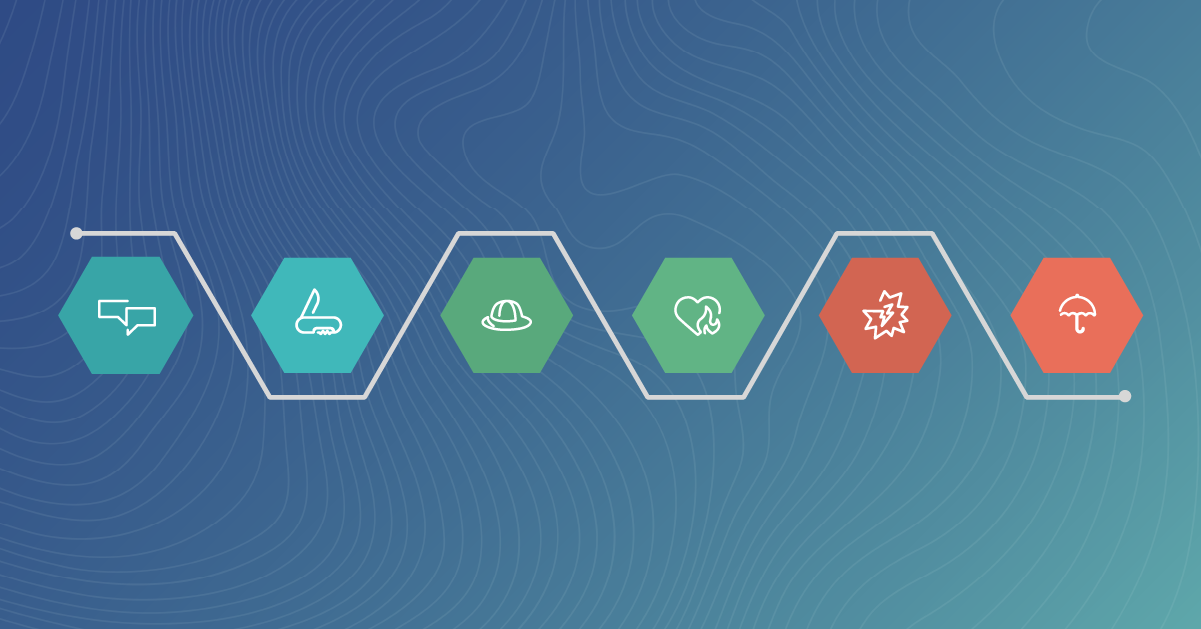 Core values are critical for the success of any business, but so are growth values. How are they different, and how can your company define both core values and growth values? I have a few tips to share with you.
Defining Your Core Values
Today, it's commonplace to see core values posted on websites, t-shirts, mousepads, and posters around the office (or, at least, when we are allowed to be in our offices).
Traditionally speaking, core values are a bunch of words aligned to a company vision — the purpose, mission, and values that will make up your vision. But the core values are generally words, words that people read and feel, enjoy and hopefully have an emotional connection to them. They are the guidelines we follow when nobody is looking.
The values serve as a compass to ensure that you are aligned to the mission, ultimately aligning with your purpose.
For Mojo our purpose is to enrich lives.
We do this through our mission to help you grow smarter, referred to in the acronym of HUGS.
Our core values are creativity, curiosity, passion, conscious collaboration, reliability and ridiculous results.
I like to say the core values are not the big words but the small words we use to describe the core value.
Let's use ridiculous results as an example. Ridiculous results are not the results we produce for our clients, but are the results we hold each other accountable for internally. So in discussing our values, we discuss the small words. (A great management technique is to consistently weave in your core values in all conversations.)
Core values are aligned to the people, the heart of your company. But as an open-book management company and a financially literate agency, we also talk about numbers. I like to say it's about English and math, the creative and the scientific, the heart and the head. Just like the core values, the numerical values drive the success of your business. These are your growth values.
Defining Your Growth Values
In thinking about your company's growth, we have to start with the revenue growth equation (some call it the pirate method).
Awareness
Acquisition
Activation
Retention
Referral
Revenue
Learn more here >> What is Growth Marketing?
To create your revenue equation, identify the growth levers under each of these steps in your growth journey.
Then, distill your growth levers into measurable numbers. Your team can rally behind these numbers to ultimately impact your North Star metric — these are the growth values of your business.
After years of obsessing about a great culture and developing our core values, I believe growth values are just as important to take your business to the next level.
In my experience, the core values come first. If you have the right team, i.e., the right growth team, they will drive your growth values to accomplish your North Star, so you can grow beyond your wildest dreams.
Want to explore your growth values with an expert?
A scientist by training, speaker, author and entrepreneur by drive, Michael brings a level of business acumen to marketing strategy that is rare in the emerging online marketing space. Michael's strong knowledge and understanding of business challenges, as well as marketing best practices has evolved to him authoring and speaking on a new and innovative game-changing approach to business entitled ROE Powers ROI – The ultimate Way to think and communicate for ridiculous results. The Return on Energy® methodology is the secret sauce behind Mojo's success and that of our clients.