Breaking Down Department Silos with Account-Based Marketing
July 11, 2017 •Madison Fowler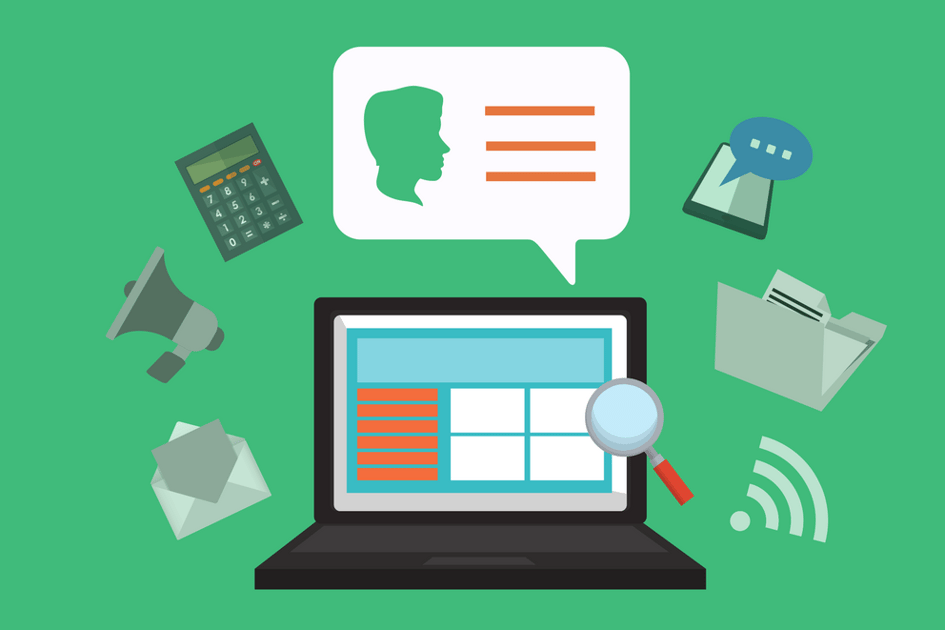 Salespeople and marketers walk into a bar… But hey, everyone got along and were on the same page. No, but, really. Last week our CEO, Mike Rose, spoke on a panel at the Dallas Account-Based Marketing (ABM) Meetup at a local brewery hosted by Demandbase. The panel was made up of practitioners of ABM who shared their experiences on implementing ABM and aligning their sales and marketing teams. There was a lot of conversation about sales and marketing alignment as it relates fundamentally to adopting ABM in an organization. Traditionally, marketing is responsible for bringing in the leads and sales is responsible for bringing in the revenue, but in today's B2B marketplace, that's becoming the disjointed and antiquated way of approaching business development. Here are the main takeaways from the panel discussion about department alignment that you should know!
The biggest panel discussion take-away:
Account-Based Marketing is just what it sounds like… marketing focused on accounts (vs. leads) to enable the sales team to close accounts and land and expand their relationships within those accounts. This isn't a new strategy. If you think about it, sales has always had a list of who they want to target. Every Sales Rep can list a multitude of accounts off the top of their head and would do flips if they closed those accounts. It is important to have your marketing team on the same page with who your sales team is going after by tailoring your marketing to target, attract and engage those ideal accounts. Your organization should know and align on the accounts to go after (based on agreed upon criteria). By giving Marketing a seat at the Sales table – it aligns the two in the process to enable marketing to customize advertising and content. This helps contacts within ideal accounts associate your brand with tailored, relevant content. This enables sales to have a more personalized conversation upon follow-up when contacts or individuals engage and become a lead. Once you institutionalize sales and marketing alignment you now have a "Smarketing" team – one of the fundamental building blocks needed in order to execute an ABM strategy.
But, is Smarketing enough?
According to Mike, NO. Aligning sales and marketing is the start, but we shouldn't stop there. In order to get ahead, you must align all departments – Sales, Marketing, R&D or Business Development, Operations, Client Services, IT, HR, etc. It is necessary to include all departments in "business development alignment" as everyone needs be involved in the process for optimal progress and growth. Getting all departments on the same page with the same goals enables not only getting new accounts, but retaining customers and expanding existing customer relationships in a scalable and sustainable fashion.
Why (all) department alignment is important:
Business development enablement is the bridge to revenue growth and organizational health. It is expanding your sales enablement efforts by aligning all department activities to achieve a common goal pre-pipeline, pipeline and post-pipeline. This provides the organization with the information, content and tools that helps salespeople sell more effectively; R&D is crafting new products to solve current and future problems that sales is hearing about, marketing is promoting what sales is selling to whom they're selling, and sales has the knowledge and tools to have these discussions – a.k.a. sales and client services are given what they need to engage and nurture prospects and existing customers through the buying process and their customer journeys. The integration of all departments allows them to work in harmony towards greater success, rather than competing in silos.
Let's get personal.
By aligning the departments, this enables tailored content for customers and prospects. You may be thinking, so now I have to create new content for everyone? No, the trick is not to recreate new content rather to personalize it, Stephanie Thomas of Demandbase said. That's right, it is the same content just with integrated personalized messaging. For example, IT and marketing can create and optimize custom fields for sales to edit before they send offers to influencers at your target accounts or customize smart text using cookie recognition as Demandbase does on their homepage. Domain names of companies can now be populated in web copy... mind blowing! Customizing sales enablement content makes your prospects feel special by personalizing your sales outreach, but can only successfully happen through the alignment of all of the departments.
5 quick tips on how to successfully align your departments:
Establish a common language. As you know all departments speak in different terms, so it is necessary to know how to communicate with each other and do so effectively. This can be done by establishing definitions (of terms such as, MQLs and SQLs, or in ABM's case MQAs and SQAs, contacts, sales pipeline stages, etc.) and documenting these within a glossary.
Have a CRM tool. (Here at Mojo we use Hubspot.) This allows all departments to have access to the client info, personas, target accounts, etc. to keep them on the same page. Click here for a more comprehensive tech stack set-up checklist that will set your CRM up for alignment success!
Set up (agreed upon) goals and have metrics to measure progression and success.
Meet regularly. During these meetings discuss successes, failures, products or projects, wins and losses, etc. This helps to communicate future planning and motivate the team.
Never view your departments as separate entities. Sharing goals, revenue target, budgets, and incentives, helps keep the departments accountable and united. Uniting the departments creates a teamwork base – and teamwork makes the dream work.