A Newbie's Take on The Great Game of Business
November 7, 2017 •James Elhardt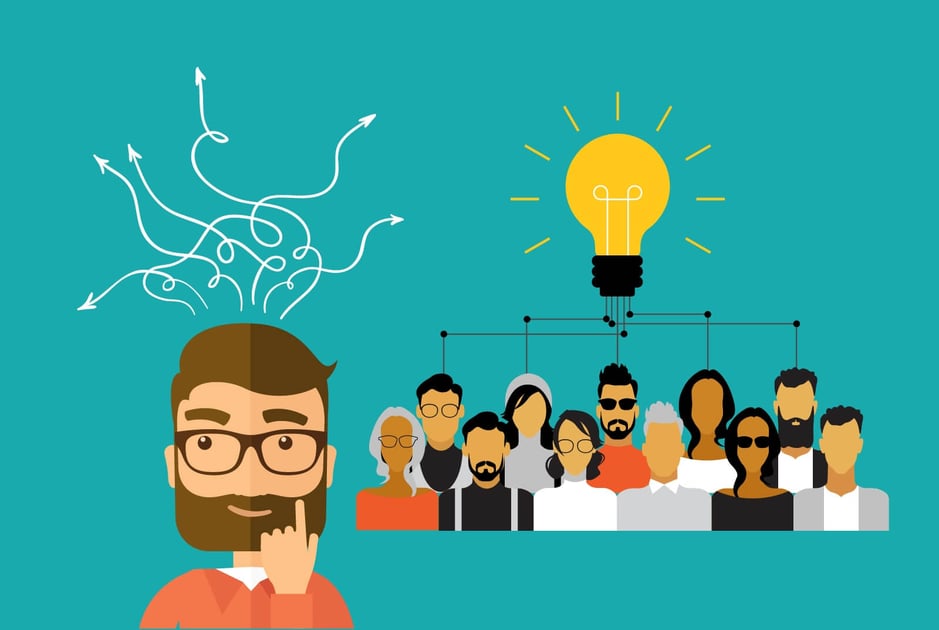 I've only been playing the Great Game of Business for a couple of months, and already I'm completely sold. Opening your books to everyone seemed like something you just didn't do. It went against what I had been taught through actions that I had ingrained into myself.
I couldn't have been more wrong.
In fact, within the first three hours of my first day I was staring at Mojo's complete financial dashboard. Just a short month and a half later I found myself at the 25th Annual Gathering of Games, which is The Great Game of Business' conference for everything open-book management. It was an eye-opening experience and I want to share some of what I've learned.


The Game Isn't Really About Numbers
Don't get me wrong, Great Game is about making a more successful company, and that means a company that's more profitable. That's not where the magic happens though. The Great Game is really about empowering employees and creating a new type of culture.
It was amazing going to The Gathering and hearing everyone's stories. It became clear that open-book management had become so much more, it is a movement that people are proud to be a part of.
One saying that I've heard repeated by several coaches is "people support what they help create." I think it's that simple really, by being a team working together to create a better company how could a culture of honesty and collaboration not follow? Of course, there is the incentive of a bonus program, but in my experience so far everyone I've worked with and met seem to be genuinely engaged not by the money but by their impact.


The Game Empowers
I've been in a position where one of my major responsibilities was pushing the numbers up, and I felt far less empowered to impact that business than I do now. I didn't have the same transparent access to all of the numbers, just the ones relevant to me, and that meant I could only ever push the needle so far.
Open-book management removes the barriers and gives the freedom to impact the business in ways that best fit my experience and abilities.
Let's break this down a little further.
If I have an idea that I think will generate revenue for our company or increase our profits I have the tools to find out exactly how:
I can work with other Mojo Makers to collaborate on an idea.
Together we can find the estimated revenue and cost of our idea.
Estimate the amount of time it will take to finish building out the idea and create a cost of production.
Look at our numbers and be able to know exactly what impact it has on our company and then leadership can decide whether to act on the idea.
As you can see my barrier is basically time. Do we have the time to make those 4 steps happen?
Other than that, I don't have to bring a half-baked idea to the forefront, as long as departments are aligned I can involve every relevant team member right away with the shared knowledge and mindset of generating more revenue, and get to meaningful numbers quickly.
On the other side, we can easily look at what we can do to save money and increase profit, whether it's lowering costs of doing business, or cutting the things we don't get value from. Each of these things builds teamwork and a sense of accomplishment, working together to keep our company healthy.
We own our responsibility because it is something we want. We own our actions and GGOB empowers you to do that.


Aim for Profits, Change Your Culture
What all of this says to me is that the Great Game has hit on something special. It's effectively bottled what so many companies have sought for decades now. It's real ownership and responsibility that leads to pride in the work you do, and a strong culture. If you have not been to one of their events, check out their workshops! I'm thoroughly impressed and am excited for the ways I can help Mojo grow because of open-book management.
James Elhardt has spent time in his career working in social media, event marketing, brand management, content creation, and account management. His true love is content creation and writing, working with brands and digging into what makes them resonate in the marketplace. He went to the University of Minnesota and graduated with a major in Journalism, and a minor in Photography. When James is not working he is likely playing board games with friends, playing a competitive tabletop game with little tiny spaceships, or spending time with his family and their pack of dogs.