SHELBY
STATE
BANK
Website Design & Development
Summary
Shelby State Bank is a community-oriented bank located in Western Michigan. Founded in 1931, the bank was a staple of the local area at the time and has only expanded since then, now operating ten branches across the region, which includes five counties in the west Michigan area. The bank aims to deliver high quality service to meet the needs of the community, and they believe that banking is still a people business.
Challenge
Shelby State Bank's primary challenge was their website, which they felt had become outdated and difficult to manage. They needed a user-friendly website with a fresh design that would also be easy to manage and update, such as when they needed to add services or specials for their customers in the form of landing pages and alerts.
Insights
The Mojo Media Labs team met with Shelby State Bank and created a blueprint for the new website design, which included a new user-friendly design and streamlined sitemap. The new site would allow customers to find what they needed as quickly as possible by removing the layers of clicking that customers previously needed to go through.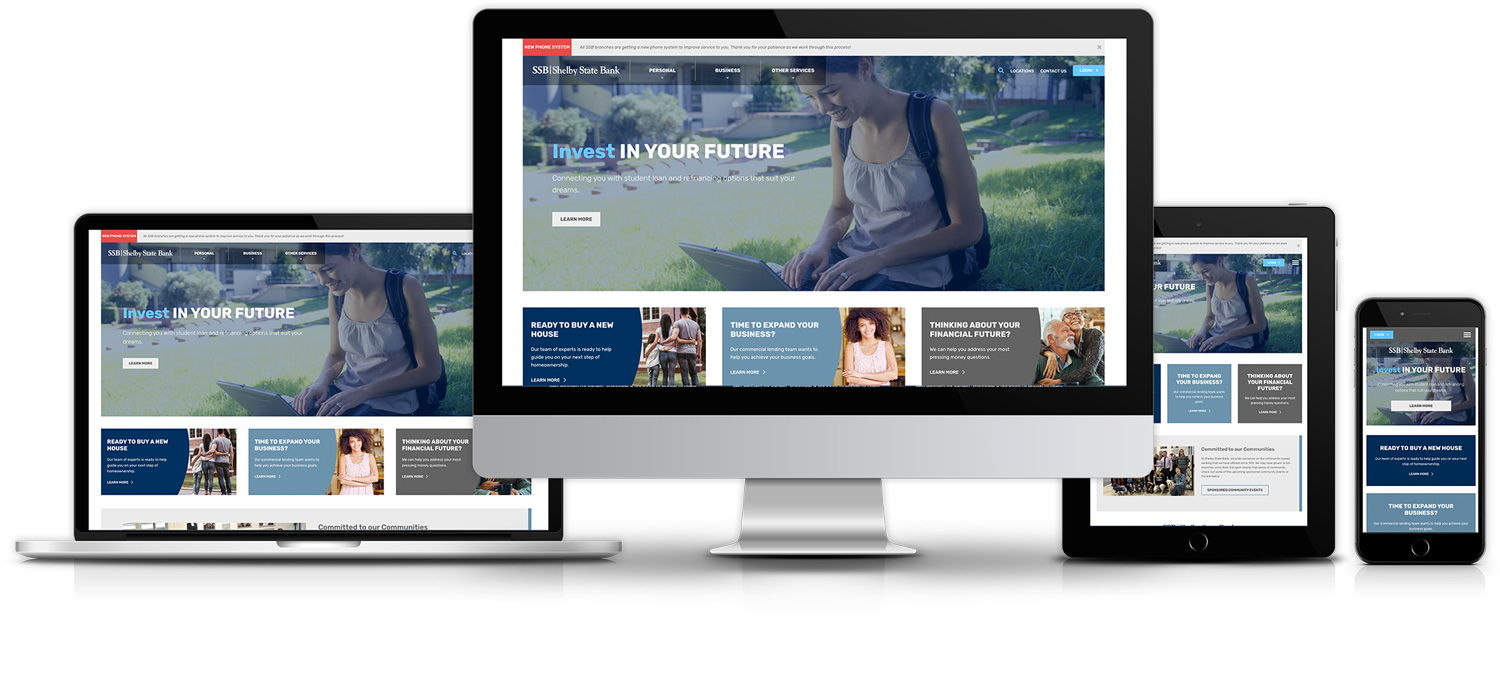 Solution
After the planning process , we began taking action to reduce clutter and streamline the site. We reduced and reorganized content, clearing space so that meaningful work was showcased. Mojo Media Labs simplified the site's navigation so customers could get where they needed to go.
Additionally, we applied a new, beautiful design, and incorporated a tethered login on the homepage. This tethered login is also easy to access from a mobile phone, which was a priority for Shelby State Bank.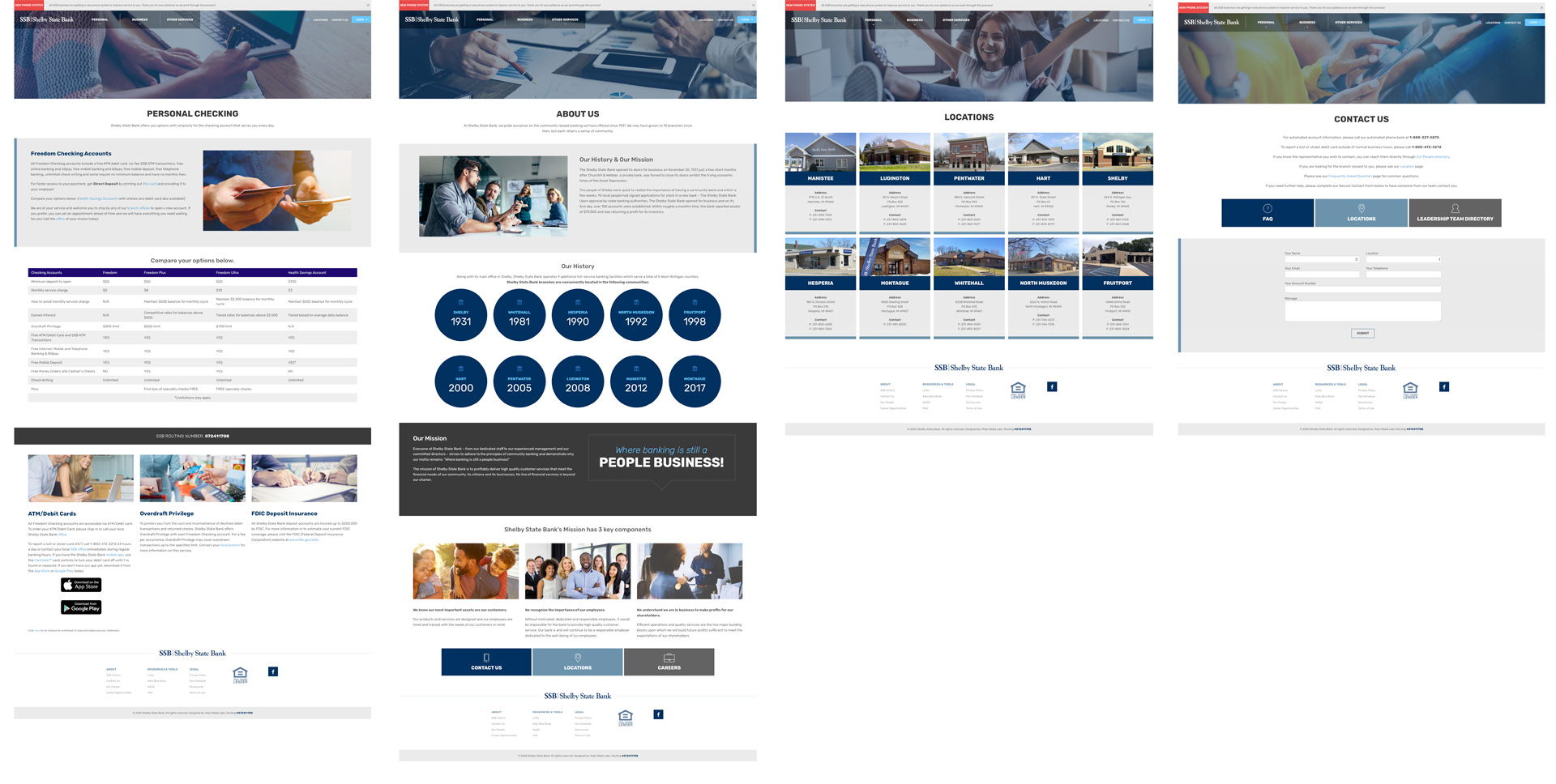 Results
The Shelby State Bank website sets a new industry standard in website design for community banks. The design brings a fresh, modern look to the brand, enhances usability and prioritizes the bank's message that people come first. The dropdown menus are clear and concise, while the homepage showcases current deals, promotions, and general events that the bank is holding.