Episode 15 - Why Your Company Needs a Podcast
May 24, 2019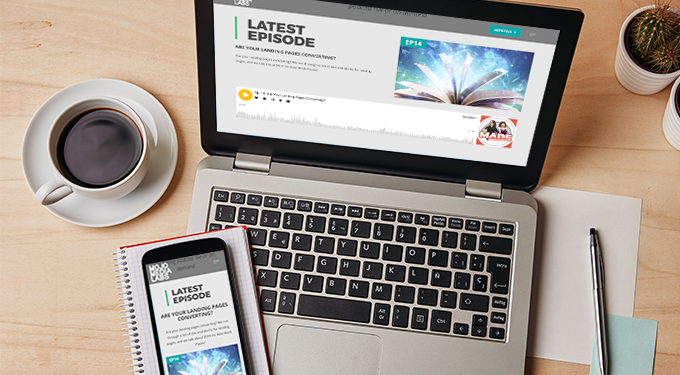 WHY DOES YOUR COMPANY NEED A PODCAST?
1) WHAT ARE THE MAIN REASONS THAT BRANDS NEED A PODCAST TODAY?
More people are listening to podcasts than ever before
It's an intimate way to reach your audience and share your authentic voice/personality.
Reach an audience who would rather consume audio than long-form written content
A way to build trust and community with your clients, prospects, and evangelists
2) HOW CAN BUSINESSES DIFFERENTIATE THEIR PODCAST? WHAT SHOULD THEY BE DOING?
Know your audience and don't try to be all things to all people.
Teach and provide value.
This is especially important in the B2B space where busy professionals want quick, easy to digest information that will help them be more successful.
3) WHAT ARE YOUR FOUR BEST TRICKS FOR MARKETING WITH A PODCAST?
Be helpful and don't hard sell
Bring on guests to collaborate and cross-promote to their audience
Make it easy for listeners to interact with you (email, social media, website)
Think of your podcast as a community. Nurture it!
4) WHERE DO BRANDS TYPICALLY GO WRONG WITH PODCASTS?
They overthink it and are scared to dive in.
They start, but don't keep at it. It takes awhile to build your audience, don't give up!
Worrying about technical set up. It's not that difficult to set up (here's a guide) and doesn't have to be super hi-tech.
"What will we talk about? How can we keep feeding the content machine? " If you're a thought leader, there are always new trends to discuss, ways to educate your clients/prospects, and guests to interview.
5) WHAT ARE FOUR TIPS FOR REPURPOSING PODCAST CONTENT IN OTHER MEDIUMS (OR VICE VERSA)?
Transcribe your podcast and create a blog post.
Live stream your recording session if you do a live show, or capture video while recording your podcast, to use on your website/social.
Create several social posts out of nuggets or quotes from each episode
Include the latest podcast episode in your weekly newsletter
Collaborate with your sales teams and client success/customer service teams. Create content that they can use to educate prospects and clients.
ADDITIONAL RESOURCES: