Indiana
Academy of
Family
Physicians
Website Design Engagemen
SUMMARY
The mission of the Indiana Academy of Family Physicians is to promote and advance family medicine in order to improve the health of Indiana.
THE CHALLENGES
INAFP chose to re-engage with Mojo on a new website. The original website that we had created for them needed a new look. It wasn't responsive and lacked functionality.
THE INSIGHT
The new site needed to be more flexible with calls-to-action for members, as well as reprioritizing their Sponsor sections to a more prominent location.

SOLUTIONS
Homepage Directs users on a clear path
The redesigned homepage has a fresh, modern design and directs the visitor down a clear path that is easy to navigate.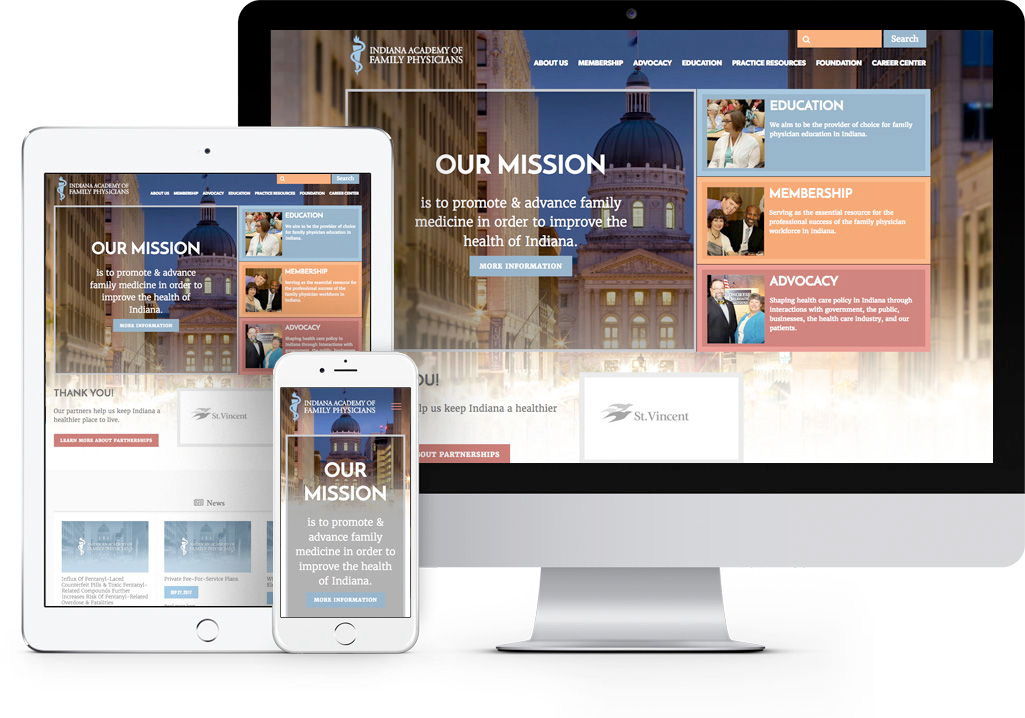 Sponsors
Where the sponsors section was small and hidden near the bottom of the page on the old site, the new homepage gives Sponsors a prime location, with a link to their website.
Events
Member events are one of the most important elements for INFP and their members. We created a calendar of events and calls-to-action throughout the website to direct members to upcoming events and registration information. The flexible CTAs can be placed throughout the site and the events module is easy to manage on the backend.