CFMDIN
Website Design Engagement
SUMMARY
The Community Foundation of Muncie & Delaware County, Inc. encourages philanthropy, assists donors in building an enduring source of charitable assets, and exercises leadership in directing resources to enhance the quality of life for residents of Muncie and Delaware County.
CHALLENGE
The Community Foundation approached us for this engagement as a returning client ready to overhaul their aging website. The challenge for The Community Foundation of Muncie & Delaware County, and many community foundations like them, is the challenge of multiple audiences. The foundation must speak to donors, legacy donors, grant seekers, students and scholarship applicants, as well as financial advisors and their clients. This makes it challenging to organize the structure of the website so that users can quickly find information.
INSIGHTS
With this challenge in mind, we completely restructured the website and the sitemap by audience type. We simplified the navigation, made clear homepage CTAs based on priority actions of the users, and breathed new life into the design of the website.

SOLUTION
Homepage design caters to multiple audiences & personas
We designed the homepage and structured the content to speak to multiple audience types, without overwhelming the user with too much information. The large text, clean design and open layout of the site welcomes the visitor and looks beautiful across all screen sizes.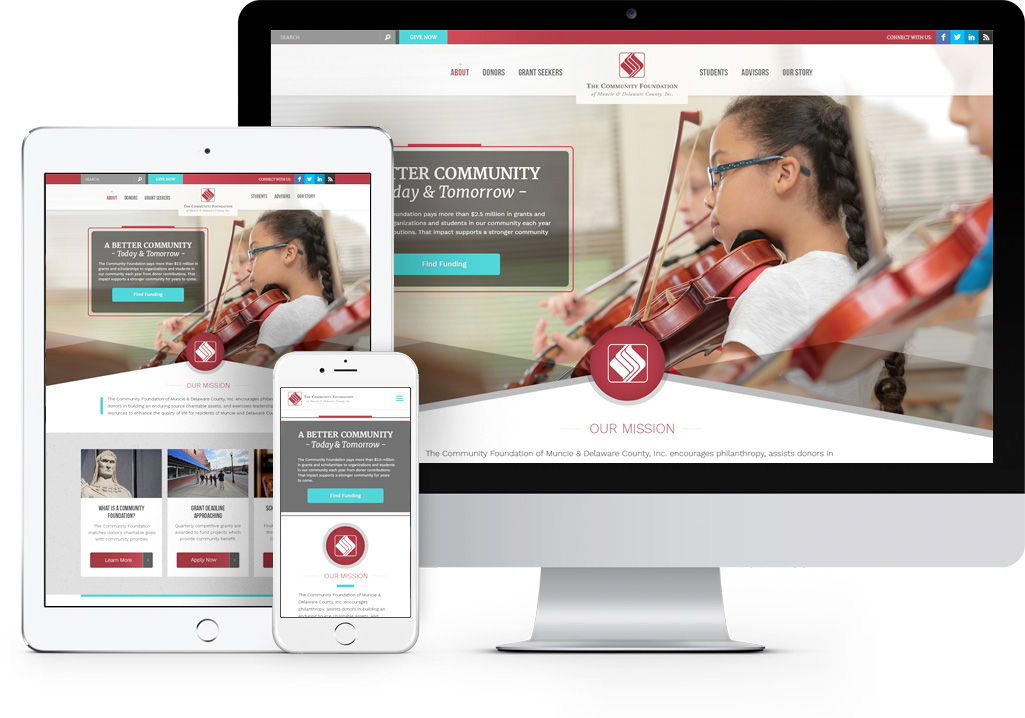 SCHOLARSHIP APPLICATION MANAGEMENT SYSTEM
CFMDIN needed a simple system for managing scholarship applications, so we built a custom module to address this need. Future plans include custom development to create a full-fledged online application system for scholarships, similar to the system they currently use for Grant applications.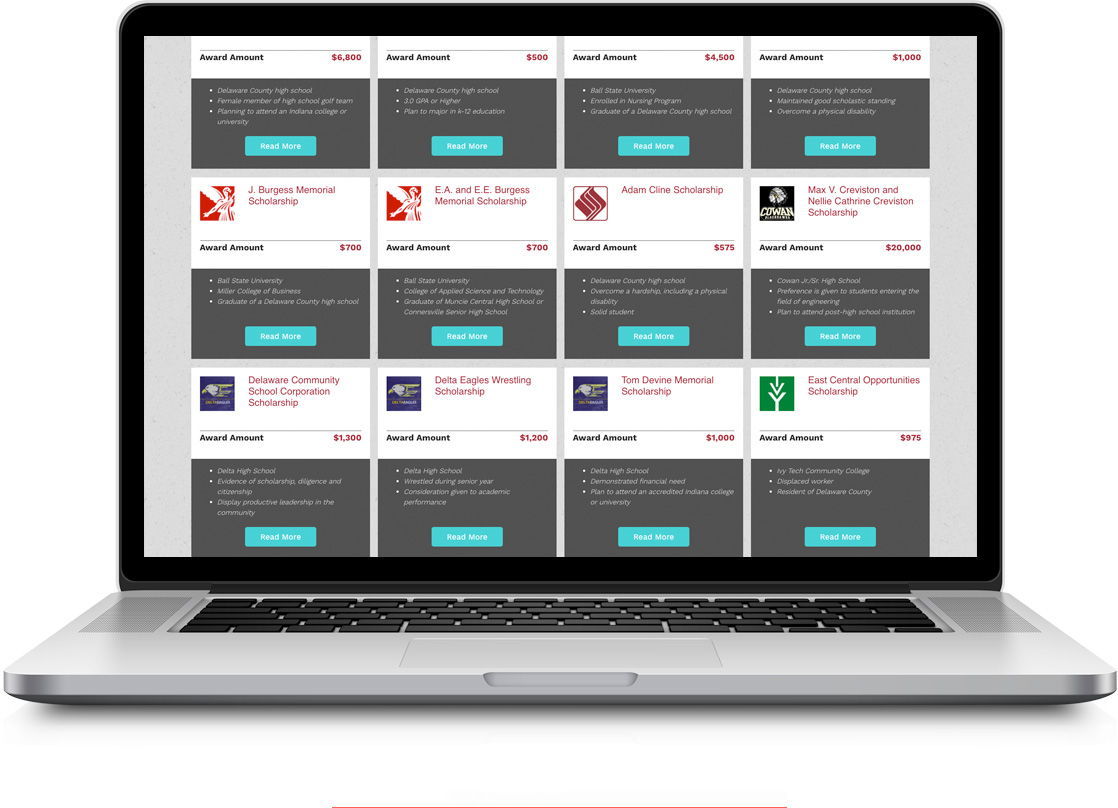 DONATION FORM
The online donation form integrates with their payment gateway, Authorize.net.