Zendesk to Service Hub: 5 Reasons We Made the Switch
September 18, 2020 •MojoMediaLabs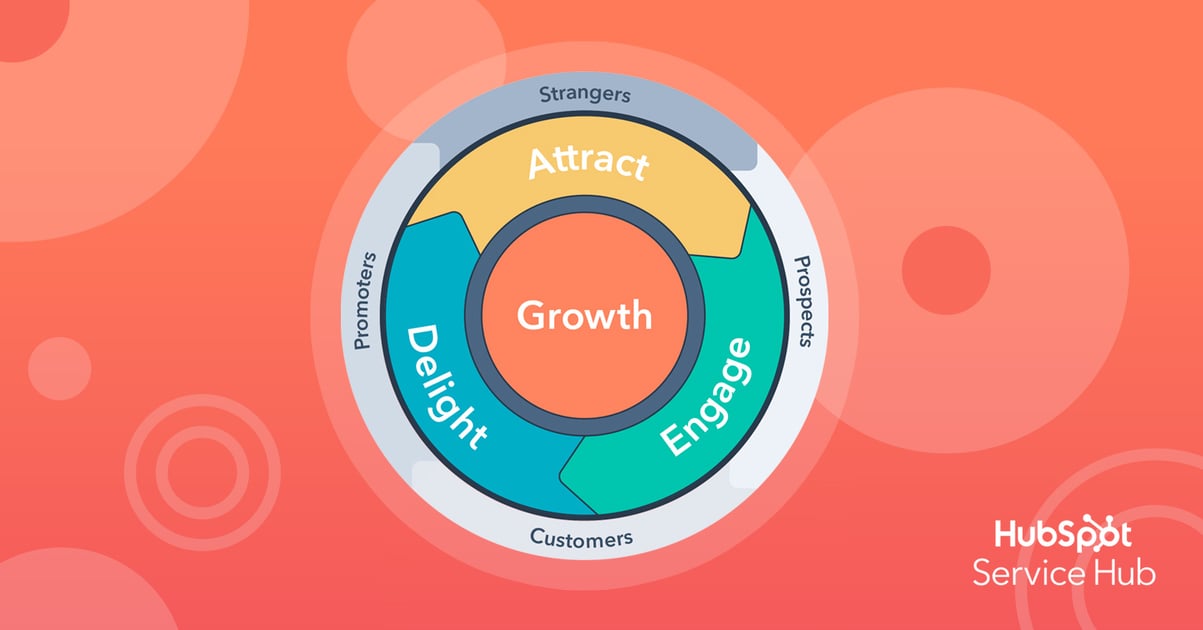 If you want to grow your company, then you have to think about

customer service and retention

.
In the B2B world, it takes considerable time and effort to win a new client. You don't want to lose them.
In fact, investing in client engagement is a key growth strategy. B2B customers with high customer engagement scores achieve 50% higher revenue/sales. As you delight and engage your customers, they return the love by remaining loyal to your brand and recommending you to their network.
The problem is, customer service is evolving and our tools have to evolve as well.
Customer service software is part of that evolution. For almost a decade, we at Mojo Media Labs have used Zendesk as our support ticketing system. I was talking to our Head of Technology, Sam McKinney, and he remembered the days when we had no ticketing system at all. Sam simply answered support emails that came directly to him. Times have certainly changed.
So, it wasn't an easy decision when we considered migrating from Zendesk to HubSpot's Service Hub. In the end, the benefits outweighed the pain of migration. Here's why we decided to make the switch.
5 Reasons
We Chose to Migrate from Zendesk to Service Hub:
Service history and visibility



We use HubSpot for our CRM, Sales software, Marketing automation, and website CMS. It just makes sense to have our customer service information in the same system. All support ticket history and replies now live in our CRM. Anyone who isn't part of the support team can easily view the history, including account managers, the client's core marketing team, and sales team members. This is a major benefit for the sales or account growth teams to step in if they see an opportunity to go above and beyond for our clients.




Workflows



Zendesk has simple automations for replies and surveys. Service Hub's capabilities for automating tasks takes it to another level. We can automate our customer service processes in a more personalized and customized way — with ticket routing, escalation, and task creation. If you've had any experience with the marketing Workflows in HubSpot, then you'll understand the power here. We can set up triggers to create a deal for sales, enroll clients into email sequences based on their support ticket needs or send notifications to internal team members, all using Workflows.




Cost



Service Hub is more cost-effective per user. Assuming you are not using the free version of Zendesk, you need automation, and you have multiple users, then Service Hub is more cost-effective than Zendesk. Sam keeps a tight rein on his technology budget, so in the end he made the decision that the cost was not an issue for us.




Streamlining



You can streamline support efforts with some pretty cool features like live chat, a knowledge base, and conversational bots. One of the lesser known features is access to better email templates and custom snippets, so your team can create multiple email templates that look amazing, and preset snippets to common questions. Zendesk doesn't offer this level of robust customization.




Surveys





For us, this is by far the main reason we decided to go all in with Service Hub. We wanted access to the Survey tool. Zendesk has basic feedback features, but again, nothing this powerful. You can set up custom responses and really streamline and operationalize your feedback cycle. With the feedback tools, you can set up triggers based on responses and that can be really powerful for your organization when it comes to enhancing the customer experience.
Challenges Along the Way
The migration from Zendesk to Service Hub was not difficult. For us, it came down to one main hurdle. We had almost a decade of ticket history to consider! There is a way to migrate that history, but we found that we couldn't assign ticket history from Zendesk to a contact record in HubSpot. Our solution is to keep our Zendesk account active at the lowest possible level so we can refer to ticket history if needed, until we no longer need access to it.
Another challenge was figuring out GDPR logistics. Since we migrated to sending customer support emails and responses through Service Hub, we had to make sure that all of our contacts are enrolled in a way that is GDPR compliant. This was not a major hurdle but definitely something we had to think about.
A Modern Customer Service System to Fuel Your Growth Machine
In the end, we chose to invest in a better customer experience for our clients. As customer expectations change and technology evolves, it can be difficult to keep up and stay ahead. Building a modern customer service system is easier with HubSpot Service Hub — especially if you are using HubSpot as your sales and marketing software.