What We Can Expect to See From Google in 2019
January 18, 2019 •Mojo Media Labs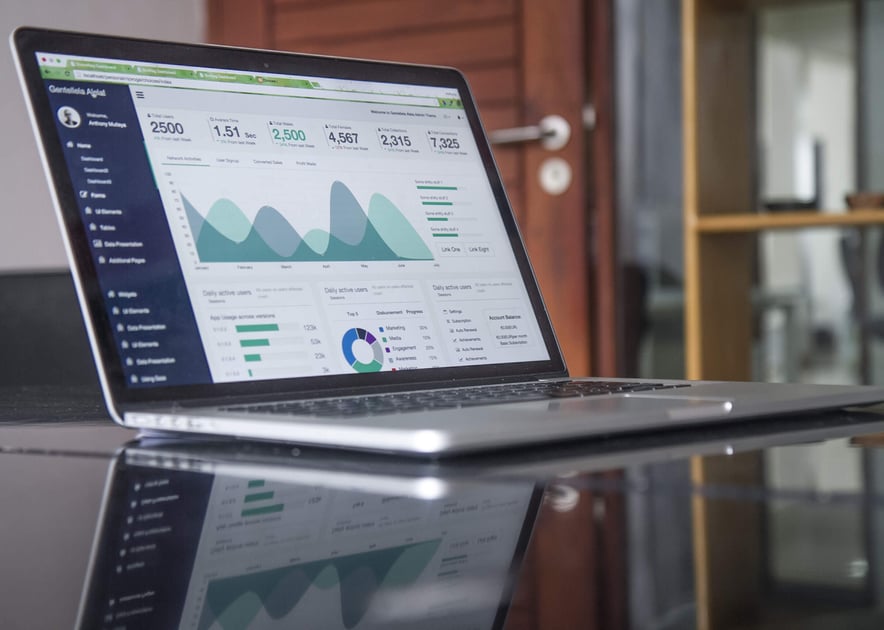 The beginning of the year always feels like a whirlwind of plans and goals, but for your company to experience hyper-growth this year, you'll need to optimize your website.
The Google search algorithm is a bit elusive, especially since regular updates can make your current strategy obsolete. Despite not knowing the specifics of the algorithm, Google drops hints on what trends are going to make the biggest difference in 2019.
If you're in the planning phases on website improvements, here are a few things you can expect to see from Google in 2019.
Mobile User Experience Matters More in 2019
Early last year, Google announced it is rolling out mobile-first indexing, which means Google plans on predominantly using the mobile versions of content for ranking and indexing. If you're looking to improve search results in 2019, consider revamping your strategy to include mobile-friendly content. If you don't have a mobile version of your website, now is the time to make it a priority. Without a mobile version, Google will still examine the desktop version to determine ranking, but it'll be harder to compete.
A mobile-friendly website always begins with a responsive design that looks good on every device including cell phones, tablets and desktop computers. Beyond that, it's important to make sure every asset on your website from forms to videos looks good and works properly on mobile devices.
Page Speed Makes a Big Difference
People are busy and long gone are the days of dial-up. Simply put, no one wants to wait for your site to load. There are plenty of other options besides your website available for people seeking answers or wanting to conduct research. User experience is a key factor in ranking, and a big component of it is how fast a page will load. Google's tool PageSpeed Insights will give you all the data you need to know about your website's performance.
If you discover that your website is moving at turtle speeds, there are a few effective tactics you can start with to speed things up.
First, how big are the images on your website? Are they several thousand pixels? Using simple photo editing software, you can reduce the images, but be careful not to make them so small it affects the quality.
Second, how many images do you have on a web page? Are they pertinent? Too many images can slow down a website.
Finally, you can also check to see if you are using outside media hosts for things like video and audio files. Too many of these large and complex files can slow down page speeds.
Cutting Corners on Content Makes it Hard to Compete
In an effort to increase the amount of content available on your website, sometimes it is tempting to write short tweet-sized blogs to make your content look frequent and fresh. This could be a mistake. If your content isn't providing quality information to your visitors, they will quickly leave the page increasing your bounce rate. Google will see a high bounce rate as an indicator that your website isn't very informative or helpful, and in return, your ranking will decrease. You can expect Google to put more value on quality than quantity in 2019.
Understand the Implication of RankBrain
RankBrain is a component of Google's core algorithm that analyzes complex search queries and the intent behind them. It uses machine learning, which means its ability to understand intent expands as it obtains more data. This year, focus on creating content that optimizes for the readers intent. This means, in addition to writing quality content, you need to write in a way that makes sense to the reader. Start by making a list of keywords, but include the terms that your buyers might use that aren't necessarily the terms your company might use.
For example, you might have a cleaning company, and you prefer the term cleaning technicians, but your prospective buyers might say the term "maid." You can use maid in the meta descriptions or in the image alt text to help readers who might not use the word "cleaning technicians" discover your business.
Privacy is a Growing Concern
With the passage of GDPR (General Data Protection Regulation) in Europe, ensuring user privacy is becoming a top priority for Google and search engines like it. This year, it is a good time to evaluate the security of your website and implement new and robust privacy policies so consumers know that you're a trustworthy brand. What information do you collect? Why do you collect it? Where is it stored? Are you at an elevated risk of hacking?
Start Strategizing for Voice Search Optimization
People are getting more and more comfortable with voice commands to search the internet, find an answer to a question or conduct research. You brand needs to evaluate its plan for implementing voice search optimization. Now is the time to create a quality FAQ page for Google or Alexa to access. It's also important to localize the keywords because most searches are for local businesses and organizations. Mobile-friendly design is also a key factor in ranking with voice inquiries because Google doesn't want to provide a result on a mobile device that is difficult for mobile users to navigate.