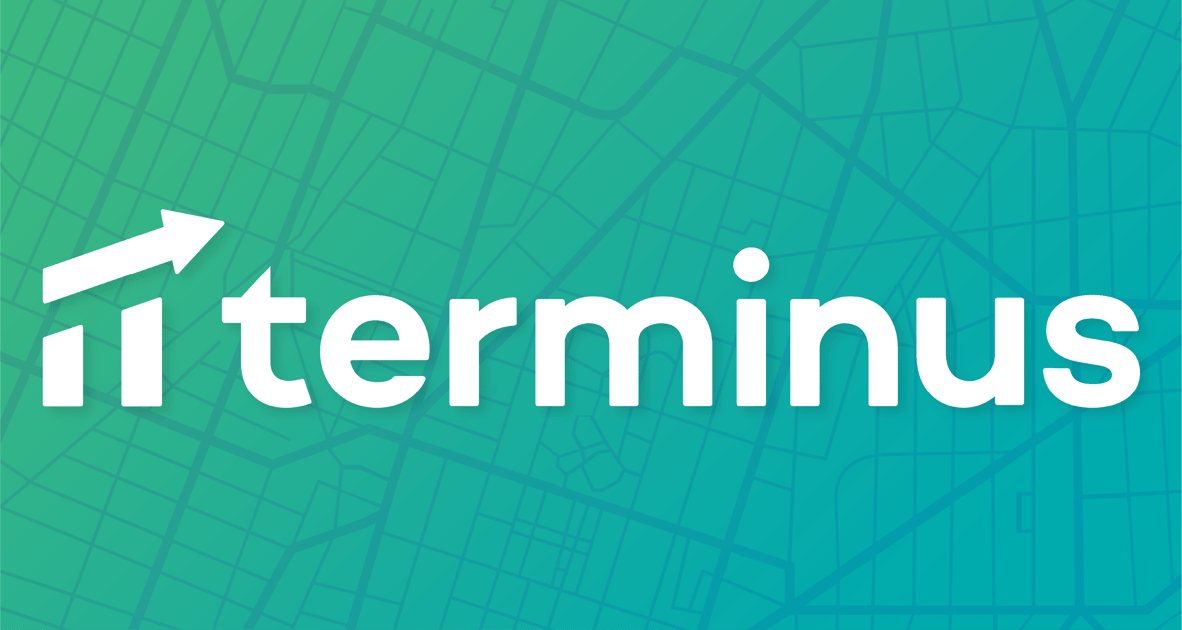 An account-based marketing (ABM) strategy requires numerous pieces of technology to implement effectively. One of the crucial pieces of tech needed is an ABM Platform.
There are quite a few ABM Platforms available, but Terminus is the best on the market.
As you look to build out your ABM tech stack, you may wonder what makes Terminus such a highly effective platform. This blog will outline why Terminus provides the best tools for ABM programs.
What is Terminus?
Terminus is an All-in-One ABM platform that equips Go-to-Market teams to generate higher revenue at a lower cost of acquisition, resulting in more profit. This is the company that transformed the marketing world by introducing Modern-Day ABM.
Their Co-Founders Sangram Vajre and Eric Spett authored the first book on ABM Account-Based Marketing for Dummies. Sangram and Eric went on to also write the book ABM is B2B.
Terminus continues to educate the world on ABM through the Flip My Funnel podcast and community. As you look at some of the most widely known speaking engagements on ABM, you will find Sangram typically is the speaker. Terminus brought ABM into the modern-day and waves the banner high.
Their founding premise was simple. "Since only 1% of inbound leads became customers, Terminus set out to build a solution to help marketers find their next best customer and give them everything they needed to create a conversation with them."
And they delivered. Their All-in-One ABM platform makes reaching the decision-makers of key accounts with personalized messaging immensely easy.
Terminus provides B2B marketers with various tools that will equip them to run highly-effective ABM campaigns. If you'd like a tool that enables you to target the right accounts, engage them across numerous channels, and start converting accounts into customers, you need Terminus.
Terminus breaks down their platform's tools into four stages.
Target
Engage
Activate
Measure
Here are the tools they provide that equip marketers to engage their most high-value accounts.
Targeting Tools
With the Terminus Platform, you can target specific accounts with an unprecedented level of relevance and accuracy.
Sales and marketing teams are no longer left wondering which potential accounts are showing interest. Using data pulled from your CRM and third-party data, you can generate a list of accounts you know would work well with your company and are likely to buy from you.
Previously, you could look in your CRM and filter based on the data you had collected. Once you had an email address, you could look to see the level of engagement only on your website. Nothing else. It became a game of sending out enough email and social media posts to keep contacts engaged for whenever they were ready to buy.
With Terminus, you access a world of new data. Using Intent data, you can see when each individual account researches something related to your product. Using third-party firmographic and technographic data, you can assess if an account matches the ideal customer profile you've laid out.
Combining these data sources creates highly dynamic target account lists that you can use to create highly personalized marketing campaigns. You improve the customer experience from the start by always ensuring your outreach resonates with the issues they are facing today.
The specific tool within the Terminus platform that makes these dynamic lists possible is the Data Studio. As you are looking at the most foundational pieces of your account-based marketing strategy, you need real-time and accurate data. The Data Studio more than delivers the actionable insights you need to run highly-effective campaigns.
Engagement Tools
Once you have your target account list, you need to start a conversation. Termius provides a comprehensive suite of outreach tools to ensure you get in front of the decision-makers of your target accounts.
You can create highly engaging marketing automation that engages your numerous contacts across multiple channels. Considering it takes anywhere from 8 to 12 times of engaging with your business before people are ready to move forward, you need to constantly engage through numerous channels. When you stay front of mind, you get the deal. Terminus gives you the tools to do just that.
Activation Tools
With an account-based marketing strategy, driving customer engagement doesn't end with marketing. ABM brings marketing, sales, and customer success together to create a compressive superior customer experience. With that, you need tools to ensure you activate the right team members at the right time. Terminus ensures you never miss an opportunity.
Terminus provides real-time alerts when target accounts are engaging with your digital marketing. With data constantly syncing with your CRM and marketing automation, you can always activate the correct workflow to get the right message in front of your target accounts.
Additionally, if you can see that an account may need more attention from sales, you can add accounts to a specific list to notify sales. If sales has been contacting accounts frequently but need additional marketing coverage, the target accounts can get added to a list to notify marketing.
To activate sales without adding work to their day, Terminus integrates directly into many CRM's to provide data where your sales-people are already operating.
The questions typically asked around what's happening with an account are eliminated with the detailed insights that Terminus provides.
Measurement Tools
All these efforts sound great, but if you don't know what's working you can focus your efforts on continued improvement. The Terminus Measurement Studio provides a holistic and customized reporting suite, so you know exactly what's working. With numerous data sources, and advanced attribution models, you know what aspects of your marketing campaign deliver the revenue your go-to-market team wants to see.
From the high level down to specific tactical performance, you can report on everything.
With the ABM dashboard, you can ensure your line charts are always going up and to the right.
The Multi-touch attribution model connects all of your tools, so you know which touches create the most impact.
The Opportunity Insight report tells the buyer's journey from start to finish so you can identify bottlenecks and other areas of improvement.
With Campaign Analytics, you can measure everything. Once you know what needs improvement, you can start optimizing your campaigns.
Implementing Terminus
Once you move forward and everything set up with Terminus, you will feel like you're cheating. Isn't marketing is supposed to have some guesswork? You shouldn't be able to see exactly when an ideal customer is looking for your product, right?
You presently have an advantage over your competition. You are reading this blog and know the power Terminus can offer you. You need to advantage of this opportunity and start the ABM implementation process now. Once you've implemented ABM and see how effective this marketing strategy is, you won't ever go back to anything else.

If you'd like help implementing Terminus or developing an ABM strategy, schedule a call today. If you move forward with Terminus, tell them your friends at Mojo sent you.
As President & COO, Nikole is obsessed about building a great company made up of an inspiring culture and highly successful client engagements. Outside of Mojo, Nikole is also pretty obsessed with traveling, spending time at their cabins in Broken Bow OK, her Golden Retriever, Bella, and enjoying Italian dinners and wine with her husband, Mike.