The StoryBrand 7-Part Framework: How Story Gets Your Customer's Attention
June 25, 2020 •Stephanie Fisher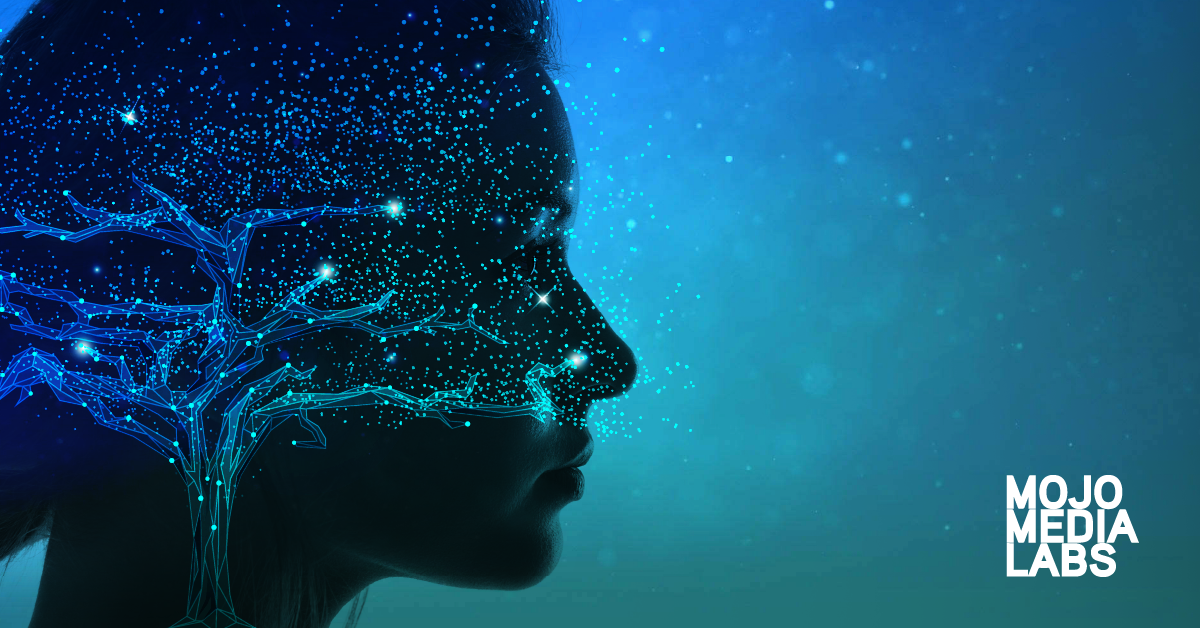 Your brand needs to tell a good story, but many companies don't know what that really means or how to do it. In this article, I'll cover why you should focus on your brand story, how to get your customer's attention, and a real example (with video) of how we at Mojo put together a brand script using the StoryBrand 7-part framework.
Let's go!
Why should your brand use story to connect with customers? It's nothing new, but let's cover the basics:
Human brains prefer stories. A good story tends to follow a familiar, comfortable formula. Our brains are looking for these kinds of mental shortcuts to save calories and cut out extra thinking work.
Stories are interesting and memorable. Good stories touch you emotionally and intellectually and make you pay attention. Good stories are sticky because of those well-worn paths in our brains.
About that formula and comfortable path. We're big fans of StoryBrand and their 7-part framework. Every classic story, from Homer's Iliad to Star Wars, goes something like this.
A Character
Has a Problem
And Meets a Guide
Who Gives Them a Plan
And Calls Them to Action
That Ends in Success
And Helps Them Avoid Failure
A great story involves transformation. The Hero goes on a journey wherein they transform from a weak character into a strong character, a failure to a success, an outcast to a superhero.
Who is the Hero and Guide of your brand story? Let's go through each point of the framework and see how it applies to the way you talk about yourself and your customers. I'll be using some examples from Mojo's brand script along the way.
Want to improve your brand's story?
Contact us.
STORYBRAND 7-PART FRAMEWORK
A Character
Our story begins when we meet the main character, the Hero, and we find out what they want. Who is the Hero of your brand story?
No doubt you've heard this before: The Hero of your brand story is not you. The Hero is your Customer. A Hero is weak. They need a Guide to help them fulfill their destiny, right? You are the Guide. Your brand message, your story, must center on the Hero and what the Hero wants.
You must understand your customer and what they want. What is their ultimate end goal? State that clearly and begin your message by speaking directly to the needs and desires of your customer. In other words, "what's in it for me?"
If you talk only about yourself, your company and how great you are, the customer will lose interest.
Has a Problem
The Hero has many obstacles to overcome before they can find success. What are the problems your customer is facing? They may have external problems, internal problems, philosophical problems. Is there a villain in the story?
Here is an example: At Mojo, we've defined the main problems of our customers this way.
Villain: This is the thing or idea you and your customer are fighting.

Our villain is a Fixed Mindset (we're all about a Growth Mindset which involves constant change and experimentation and breaking down organizational silos. We fight against Fixed Mindsets.)
External Problems: These are the surface issues your customer faces.
For our clients at Mojo the external problems are these: Overwhelming complexity; Random acts of marketing and sales (RAMS); Silos and lack of cross-functional team alignment.
Internal Problem: The feelings and frustrations of your customer.
Mojo example: Frustrated by lack of focus or feeling like you don't have the support you need.
Philosophical Problem: Usually begins with "it's wrong to..." or "you shouldn't have to..."
Mojo example: It's wrong to waste money, time and energy on ineffective sales and marketing.
And Meets a Guide
Well, we've finally gotten to the point of the story where you can start talking about your company! As the Guide, focus on how you help solve the Hero's problems.
A good Guide must demonstrate these two things:
Empathy: you understand the Hero's problems
Authority: you have what it takes to help the Hero overcome those problems
This is often a good place for your mission and purpose. For example, our mission at Mojo is to enrich lives by helping our clients grow smarter. That's a pretty empathetic statement – we care about our clients and we understand they need help growing and getting smarter in their marketing. The authority statement can be your years of experience, what makes you different, why they should choose you.
Who Gives Them a Plan
The Guide always has a plan to help the Hero. What's your plan? StoryBrand advises using a simple, 3-step plan that makes it easy for your customers to say "YES" right away. Here's an example we use on our ABM Readiness Audit page. The plan is simple and easy to understand what's going to happen when I hit the Get Started button.
Schedule a call, meet with our team, get a personalized ABM audit and plan. Your process may have 15 smaller steps in between, but the point is that your customer doesn't need to know every step in order to get started. If you confuse you lose, so keep it simple.


And Calls Them To Action
You all understand this one. A Call to Action. Don't hide your call to action. Don't beat around the bush. What do you want your customer to do? Make it clear that this is the ONE THING they need to do. And repeat this throughout your website.
You need a Direct CTA and a Transitional CTA (also called a Lead Magnet). I like the "Marry me or date me" way of thinking about these two types of CTAs. If your visitor isn't ready to marry you (become a customer), maybe they just want to go on a date and learn more about you. That's your lead magnet/transitional CTA so you can get a chance to start nurturing.
Direct CTAs: Buy our product or engage our services.
Schedule a Consultation
Buy Now
Get Started
Transitional CTAs: You're not ready to buy? That's OK. Learn more about us.
Download the Free Guide
Register for the Webinar
Learn More
That Ends in Success
As you're watching a good movie, you should always be aware of the end goal and what the hero is trying to achieve (save the world, unlock their hidden potential, marry their soulmate). What will success look like if they finally get the thing they want?
As a brand, you must paint a clear vision of the future for your customer. Remind them of their happy ending and why they need to choose you.
And Helps Them Avoid Failure
If there are no stakes in the game, it's easy to lose interest in the Hero's journey. Remind the Hero of what happens if they fail, if they don't choose you as their Guide. They will fail to solve their problems. They won't grow or get what they want. Or worse, they'll go backwards.
Finally, map out the Character Transformation of your Hero, like this. The Hero goes from _______________ to __________________.
A good story has the power to attract the right people to your website, engage and hold their attention, and persuade them that you are the guide to help solve their problems. If you can tell a good customer-centered story on your website, email, blog and social media, then you can grow your business.
If you can't, then your potential customers will get confused, lose interest, and go elsewhere.
NEXT STEPS
StoryBrand offers a free tool if you're interested in going through this exercise with your company's brand. To create a BrandScript with all of these elements, create an account at mystorybrand.com.
Now, I'll pull back the curtain a bit more. We went through this exercise of updating our brand script for Mojo's overarching brand (you may have multiple brand scripts to talk about different products or services). Here is a video walk through I created for our team explaining the brand script and how each element works within the 7-part framework. I hope it helps you understand how to put this theory into practice with your own brand story!