How to Support Your Clients and Team Through a Crisis
March 5, 2021 •Haley Rogers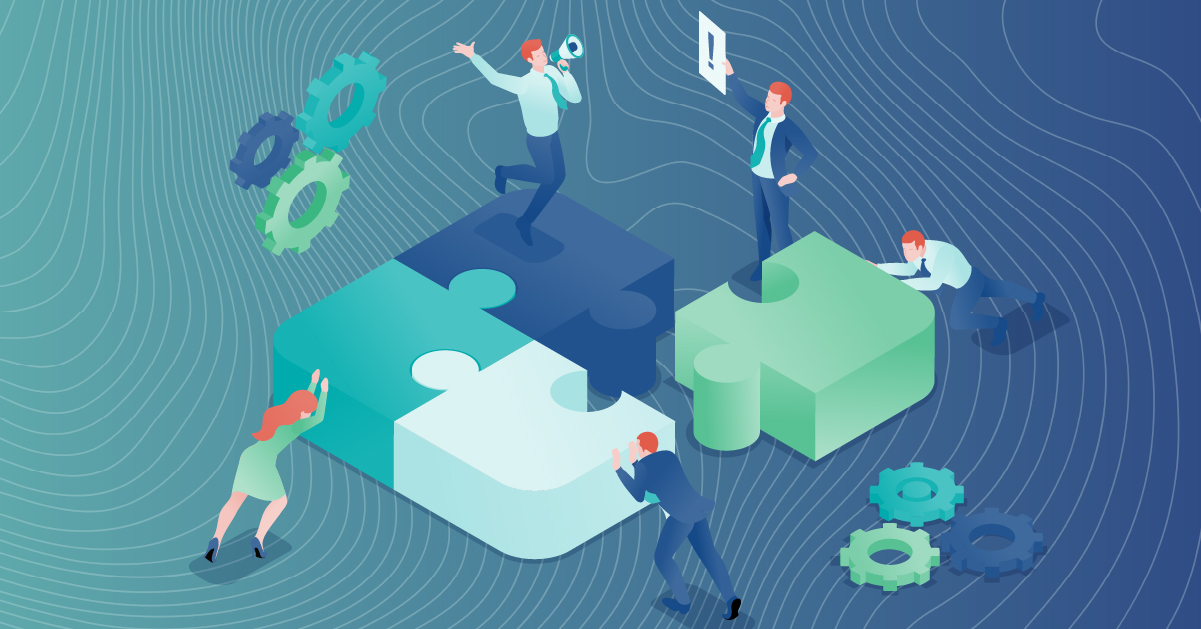 A natural disaster can strike at any time. Recently, many of our clients and colleagues endured several days without power and water due to the winter storms in Texas.
Thankfully, our team is dispersed throughout the country and we were able to support clients and fellow Mojo Makers during this very difficult time.
When a crisis or natural disaster impacts your business, here's what you can do:
1. Reach out to your team and clients as soon as possible.
Communicate with your team and your clients about the situation, via email or phone, and let them know what is happening with your team. For clients who are affected by the disaster, be empathetic and ask how you can help.
This is the first general email we sent to clients:
Hi [Client Name],


Our Texas Mojo Makers are currently experiencing widespread power outages. Many of them have been without power since Monday morning and the recent updates sound like they won't have power restored until Thursday at the very earliest.

While our teammates are focused on keeping their families safe, the rest of us are distributed around the country and are making all attempts to keep things moving.

Here's what to expect this week:

We are going through everyone's calendar to either cancel or reschedule meetings. Expect to hear from us confirming the details of the meeting or rescheduling.
Please CC me on all communications to your team this week. I can troubleshoot, remove roadblocks, and keep things moving with the available team members.
If you have sent an email communication to your Account Manager or Marketing Strategist earlier this week and have not received a response, please forward to me and I will help push things along.

We greatly appreciate your patience and understanding! Please let me know if you have any questions or concerns. I'm here to help!

Allison Gibbs
Integrator & VP of Operations
Mojo Media Labs
2. Communicate messages of support to your team.
When people are trying to keep their families safe, they shouldn't have to stress about work. It's important for leadership to communicate to the team so they aren't feeling guilty about missing work and they can focus on what is important.
Here is an excerpt from the message that went out from our Integrator & VP of Operations, Allison Gibbs, to the entire team when we realized this was not a temporary power outage:
"TEXAS TEAM! I'm so sorry that you guys are still without power! Having been there myself with a multi-day outage before, I know how bad this sucks. I wish that you all could just come hang at my house! I know meetings have been cancelled/rescheduled as needed. Here are a few other items I'd like for you to do:

1. Please set up an OOO explaining that you're without power and add me as the follow up contact for urgent items. I can then route them to the right spot.

2. If there's anything outstanding that still needs to be pushed along in CU, please tag me in on the task and I can route appropriately.

THOSE WITH POWER: Please take another look at your tasks/meetings and help with those as needed! Tag me in if you need a decision maker on anything. I can help move things along.

Please do not stress about work while you're trying to take care of yourselves and family. We are all here to help and support you!"
3. Send gifts!
If you can, try sending clients and team members something they might need, or a handwritten card to say "thanks for your patience, we appreciate you!"
We use the sending platform, Sendoso. The week of the storms, in fact, we spoke with the co-founder of Sendoso on our podcast, Made You Click. He shared his thoughts on how sending meaningful gifts can strengthen relationships with your team and clients, and a storm or pandemic is the perfect time to stay connected when you can't physically be together. Listen to the episode: How to Stay Connected to Your Customers Through Gifting.
4. Seize opportunities.
Many of our clients were affected by the storms, but saw opportunity for reaching out to their customers with a storm-related campaign or offer. We worked with clients to create a strategy and plan for delivering on these urgent campaigns. The team members who still had power and those who were dispersed around the country turned a negative into a positive, and made clients very happy in the process.
Another positive that came out of this situation was simple teamwork. Leadership gained insight into our daily processes, and found strengths and weaknesses. In the next crisis we face, we'll be stronger because we learned a lot of lessons.
5. ROWE to the rescue.
We've said it before during the beginning of a pandemic, and we'll say it again here. A Results-Only Work Environment helps your team adapt and recover through any crisis. Our team is empowered to work anywhere, anytime, and most importantly to be autonomous. This kind of culture means your team can jump in, adjust quickly, pull in resources where needed, at any time, in order to get results.
6. Examine your tools and processes.
If your tools and processes are well-managed, you can weather a storm. We persevered thanks to our project management tools. Team members jumped into ClickUp, assessed what needed to be done, got projects unstuck, and worked collaboratively to help while 90% of our account management team were completely without power. We also learned where our PM tools and processes failed and where we need to optimize.

Do you track emails to your CRM? If you do, you'll be better prepared to manage a crisis within your business. There are times when you need context for something beyond what's in your project management system. Because we track our communication in HubSpot, our team was able to find emails and notes that helped us pick up communication with clients right where another team member had left off.
7. Rally back together when the crisis has passed.
When your team is back to full strength, celebrate and check-in with clients. The team rallied and when the power was back on they did individual check-ins with their clients. "Hi there, we're back and in action!" Some of the feedback we received from clients was truly heart-warming—messages of support, understanding, and patience. One client said he didn't feel like there were delays because of the pace that he was receiving responses and felt that his projects were still in motion. We love our clients!


Texas dogs are not used to this, y'all! But Chelsea's dog sure looks cute.
Now that Texas weather is back into the 70's, we're all glad to have weathered the storm together. When a crisis or natural disaster strikes, and your clients, team and business are affected, what can you do? We found out that, ultimately, transparent communication along with empathy and kindness will always win the day.
If you want to talk about how your business can prepare for a similar situation, or you want to work us, schedule a call today.
Haley was born and raised in North Texas, but she attended school in Searcy, Arkansas, at Harding University. There, she earned a Bachelor of Science degree in Psychology, along with a double minor in Writing and English. This girl loves people as much as she loves to read and write (and that's a lot), having put in time freelancing, interning, reporting, and writing in the journalism world first, public relations second, and marketing third. She thrives on her empathy for brand voice and finds fulfillment in conveying a message and creating connection through her love of writing. In her free time, Haley enjoys listening to the Harry Potter audiobooks (Jim Dale all the way), writing fiction, playing guitar, and watching movies with her boyfriend, Chance, over a tall glass of Guinness.