The Shift in Custom vs. Theme in Website Design
January 15, 2021 •Allison Gibbs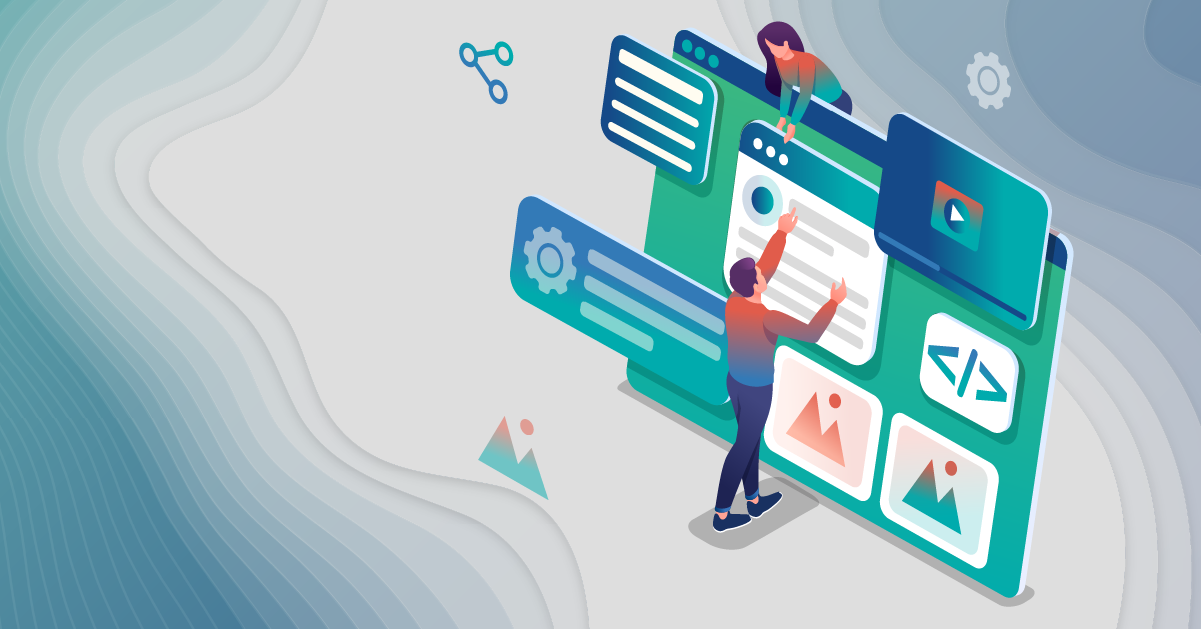 The world of web design and development has changed a lot over the years, and it continues to evolve – for the better. In a lot of ways, designers and developers are working smarter (not harder) to achieve the websites clients are looking for.
And while many business leaders may not know how to achieve what they want, they know what they want – a website that is:
Fast
Functional
Growth-driven
Scalable
Branded
Customizable
The Tradition of Going Full Custom
Traditionally, when a business wanted a website, it was all about building it completely custom.
The process would take months… like, we're talking maybe 6 months to a year's worth of back-and-forth, reworking, and tedious attention to detail. And that's not even considering the expensive nature of custom websites… pricing that just doesn't align with many business' strict budgets today. As a result, many business leaders have been scarred by this long-winded, expensive process.
Sound familiar?
Ultimately, the sheer luxury of time and bottomless spend doesn't really exist anymore. People want to launch faster, see results quicker, customers expect new things every day, and all departments need things yesterday. But even with less time and money to work with, companies need high-quality websites to fuel their business.
So, what are business leaders supposed to do? Their goal is to build a website that won't have huge budget ramifications, will drive growth, and can move fairly quickly. It seems impossible.
The answer, my friends, is what's called theme design. But it's not what you think. Let's talk about that.
The Misconceptions of "Theme"
When people hear the words "custom design," it has a special ring to it. But, like I said, when they see the work and time that goes into it, it's not so glamorous... The (better) alternative? Theme design.
Ah, now there's that word… "theme". There tends to be a stigma around the phrase, "theme design," and many have the wrong idea about what it means (at least today). Before now, a theme was simply a tool you would get right out of the box without the ability to customize at all. It was the faster, cheaper option, but it came with great limitations.
It's not like that anymore.
A theme is now fuel for acceleration. It's a giant accelerant, that when you start to build your marketing efforts on it, the fire ignites from there. Theme design is about working smarter, not harder (something we value at Mojo).
In our world, theme design is taking a theme infrastructure and applying a customized design on top of it.
That means, businesses are getting the customizations they crave, but it's built on a strong, high-functioning foundation. You still have what you need in a fraction of the time, for a more reasonable price, and you see results much faster.
Read more: Top 4 Website Development and Design Myths
The Benefits of Going for Theme Design
On top of this being the faster, more affordable solution to web design, perhaps one of the greatest benefits of using theme design is in its scalability and flexibility.
We are all about growth-driven design at Mojo, and if we can create something that has the ability to grow and scale painlessly, we're gonna do it. So we did it.
We created Mojo Flex, a flexible theme available in the HubSpot Marketplace.
With a theme design like Mojo Flex, you launch faster, see results quicker, and then continue to iterate and experiment with your website over time. Growth.
Our expert developers and designers have spent years working with companies who tend to lean toward the same core features with custom variations… so, why not create a solution that gives clients a high-functioning, branded website with their own customizations and modifications?
For your internal stakeholders: they can do everything a lot faster with fewer headaches
For your customers: they get the info they need, when they need it, how they need it (without waiting for you to complete your big project)
And when a brand inevitably wants a complete website overhaul, guess what? It's not a sigh of dread, it's a sigh of relief. We simply lay over a new design and launch a completely new website, without having to redo the whole thing.
How to Know Which is Right for You
Here's the reality: there are so few brands that actually need full customization. We've seen it all, and most companies are using variations of the same features. Most companies benefit from the ease and customizable potential of theme design.
Here are a few situations that may drive the need to explore a customized website:
Anything that is highly specialized e-commerce
Anything that would be membership or association-based
Some large financial institutions
Even with hyper-specialized business models, like real estate for example, you can still use Mojo flex as the infrastructure and build customizations on top of it.
Today, theme design (if it's done right) doesn't mean inferior quality – while it's more affordable, it doesn't mean "cheap." At the end of the day, everybody loves a subscription or automated process that makes their lives easier, right? Well, a flexible theme design is like paying for a subscription model of a website that allows you to accelerate your growth.
And it's time to start working smarter for your website, not harder.
Looking for the right balance for your growth-driven website?
Allison found her love for marketing while studying business alongside her theatre degree at Indiana University. She loves offering simple solutions to complex problems (and tacos). In her down time, she loves a good run and staying involved in theatre (which landed her in a SuperBowl halftime show alongside Madonna)