Measuring your Account-Based Marketing Program
May 14, 2019 •Mike Rose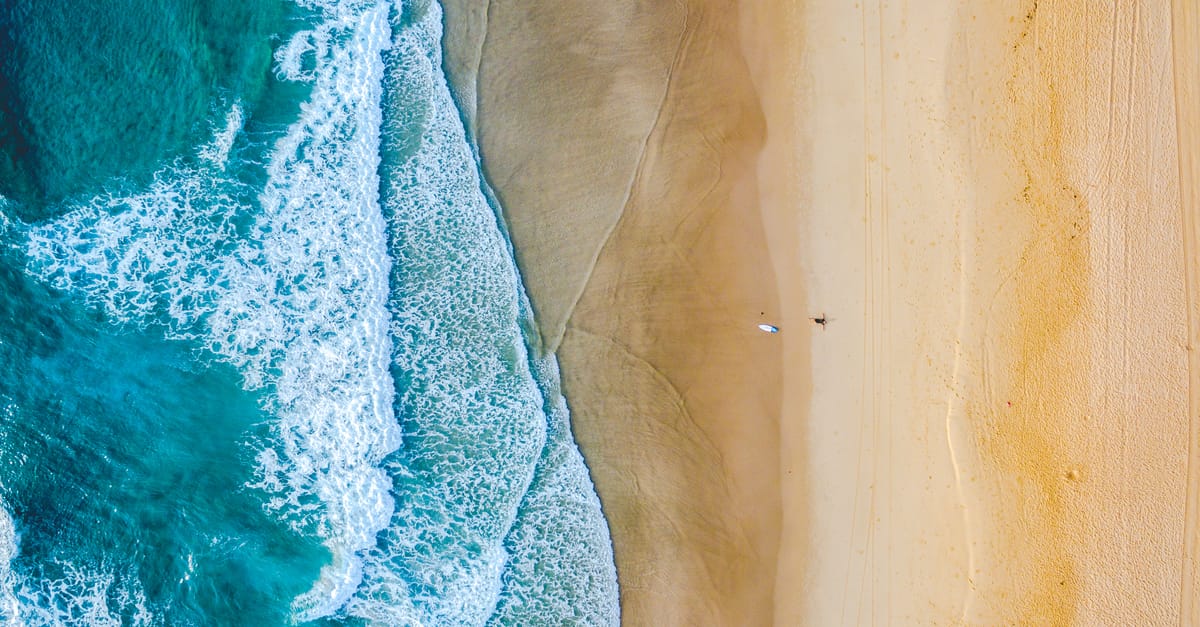 It's all come down to this, the numbers and metrics. You've gone through this journey with us and learned how organizational alignment, clear communication, and accountability are foundational elements of a successful account-based marketing program, but through each chapter, we've also touched on another key element required from beginning to end: measurement. Understanding, analyzing, and turning metrics into actionable steps can elevate your program in a number of ways, and we'll discuss the importance of metrics through each part of the ABM program together.
Key Metrics for a Successful Account-Based Marketing Program
The first step is ensuring all technology is set up properly and everyone in the organization is on the same page. How do you do this? Chat with Operations; they are your prime gatekeeper for reporting and will be responsible for creating accessible reports for the entire organization. Additionally, they will be the first to notify you when things are performing or not. When reports are created by Operations, you'll have more standardization and this is critical for your success. Standardization via Operations is also the best way to translate marketing web and campaign metrics to relate to revenue goals.
Marketing is used to speaking one language, again, and most often this doesn't translate to tangible revenue metrics the rest of the organization tracks. Operations is the bridge for this gap in accessible, standardized reporting and will help Marketing better tie their tactics and efforts to tangible revenue metrics. That said, in order to make sure you're getting the most accurate reporting on your ABM program, you have to set benchmarks. Understanding and illustrating where you're starting from will help you more clearly see the progress made through your account-based marketing program related to key business objectives tied to new revenue.
So what metrics will you track and measure to determine ABM success? We suggest measuring within these 3 segments: Business Objectives, Campaign + Web Metrics, and Sales Metrics.
Business Objective KPIs
You've heard us touch on the importance of three key business metrics from the very first chapter. These are: average deal size, sales velocity, and closed new revenue. We won't go too deep into detail here, since we've spoken about these key metrics so much before, but the main point to remember here is that Operations will now be able to help Marketing tie its efforts to actual, visible revenue goals. The picture becomes clearer and this allows organizations to scale ABM programs over time as these KPIs are hit and iterated to new, higher standards. Remember, set those benchmarks and track them over time to find those small opportunities to scale and grow as your business grows.
Campaign + Web Metrics
The major difficulty here will be translating these metrics to accessible reporting and language that can be understood across the organization, even by those who don't know what a conversion path is or how to read a Google Analytics report. When tracking web and campaign metrics for an ABM program, address them in four fundamental categories:
Segmentation: Which companies are visiting your website? Are they target prospects, existing customers, or partners?
Acquisition: How did website visitors find your site? Which campaigns are driving high quality, target account visitors?
Behavior: Which pages are receiving the most hits? Is your content helping move target accounts further on their journey to closed sales?
Conversion: Which actions are target accounts taking? Are target accounts reaching out to your business and which are closing as deals that hit one of the three major business KPIs?
With a good understanding of the above tracking and measuring categories, it's easier to see what web and campaign metrics to measure as related to those four categories. We've put together a quick cheat sheet below that touches on specific measurement metrics, just for you. It isn't categorized exactly as the above information, but you'll be able to closely track progress via these metrics and Operations can then translate this information as it relates to business KPIs for the entire organization.
Key Metrics
| | | |
| --- | --- | --- |
| Attraction | Engagement | Conversion |
| Number of target accounts on site | Time on Site/Page | Site Goal Completions |
| Lift | Avg. Pages per Session | Form Completions |
| Sessions | Avg. Session Duration | Form Page Views by Target Accounts |
| Bounce Rate | Video Starts | Click to Call |
| Sessions by Channel/Campaign | Product Page Views | Sales Chat Initiations |
| Inbound Clicks | Video Completions | |
By tracking the above numbers, you'll have greater insight as to how your tactics are impacting business KPIs and what you can do to improve campaign performance. Additionally, don't forget about chat functionalities. Tracking how your site chat functionality performs not only in numbers but as a transitional metric between Sales and Marketing will help you understand how the two departments are communicating and aligning to improve the overall ABM program. Remember, it's all about finding ways to succeed and scale.
Sales Metrics
These metrics will already be in place and won't evolve much. Traditional Sales metrics that remain important in account-based marketing programs include pipeline and target account opportunities. Ensuring the pipeline is not full in terms of quantity but rather high-quality target accounts is a major difference that must be addressed, and tracking this will allow insights to drive efforts to fill the pipeline with more target accounts. Think of Sales metrics as similar to business objective KPIs but focused more on the target accounts themselves rather than the big picture.
When analyzing Sales metrics, remember, the key is to gain understanding about how Sales is helping the business hit those KPIs and what must be done in partnership with Marketing to improve the ability of Sales to do so. It's not a bad idea to revamp your current strategies, though, to make this happen. It doesn't mean reinventing the wheel, but adjusting current strategies with the ABM mindset will benefit the organization. For example, tradeshows and hyper-targeted events are excellent field activities that engage target accounts; rather than just setting up a booth and hoping the target accounts come to you, set up dinners, meetings, and VIP events for target accounts. The changes don't have to be major, but small adjustments can make all the difference.
Meeting on Measurement
While it sounds great to have Operations create accessible reports for the entire organization, their efforts go to waste if meetings don't occur and accountability isn't maintained. Setting up meetings to discuss measurements will help maintain alignment, visibility, and find growth opportunities for all involved in account-based marketing. Our suggested cadence and topics for ABM meetings is as follows:
Quarterly Meetings - Use this time to discuss overall program results and larger reports. Additionally, these meetings will be where you determine large scale iterations that will take time and more manpower than a few switches flipped.
Bi-weekly or Monthly Meetings - Use this time to discuss the program's progress and small iterations that can be made more immediately to impact the program's success.
A word of caution when discussing success, progress, and iteration opportunities in these meetings, remember that ABM is a long-term, strategic program that requires time and full organizational effort to build success and scale. Essentially, let it cook! The best things in life are worth the wait.
3 Steps to Effectively Measure ABM
The most impactful element of account-based marketing is the ability to measure effectively and gain key insights that help the program grow alongside your business. When the entire organization is on the same page and looking at the same reports with high visibility, accountability and responsibility are much easier to achieve. In the end, effective measurement can be boiled down to three simple steps:
Organizational alignment: we've preached it through the entire series, but it remains true through every step.
Set goals and forecast: your benchmarks matter just as much as your progress. Insights don't pop up out of thin air, so use your experience and the tools you have to move forward and scale.
Report like a champ: standardized reporting allows CMO's, department heads, and program owners to track the metrics that impact their day-to-day the most while not being confused by other measurement items. Operations will help create reports for each, and this will help everyone stay aligned to reach key business goals.
Overall, your insights should help guide your next steps, and that next step is scaling your pilot program to a full ABM program. You have your team on board, you can showcase the benefits of the program and you understand how to make it successful. Now it's time to grow your program.
Get Your Weekly Mojo
A scientist by training, speaker, author and entrepreneur by drive, Michael brings a level of business acumen to marketing strategy that is rare in the emerging online marketing space. Michael's strong knowledge and understanding of business challenges, as well as marketing best practices has evolved to him authoring and speaking on a new and innovative game-changing approach to business entitled ROE Powers ROI – The ultimate Way to think and communicate for ridiculous results. The Return on Energy® methodology is the secret sauce behind Mojo's success and that of our clients.