McMahon Marketing Joins Mojo Media Labs, Inc.
July 1, 2019 •Ashton Adair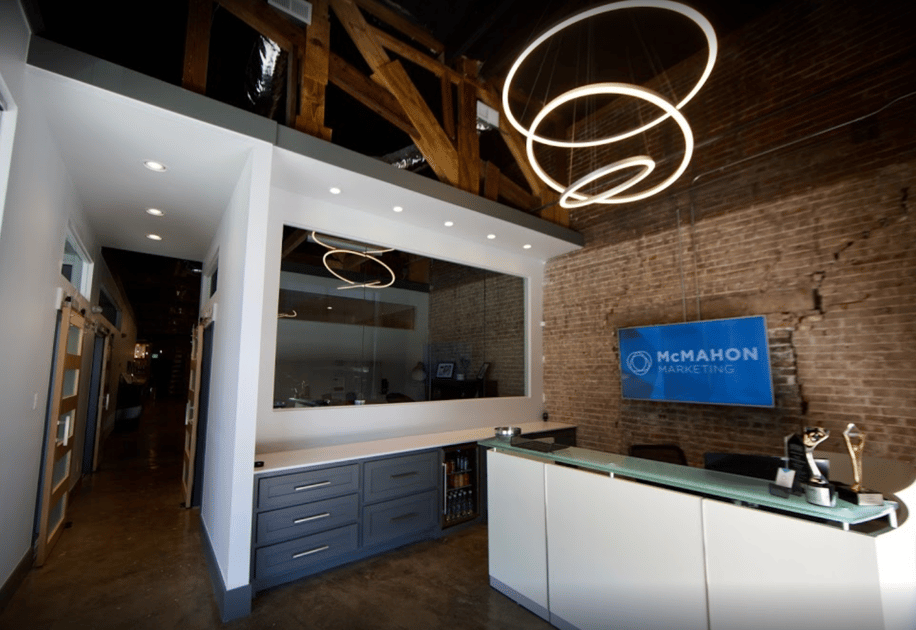 Leading Oklahoma Agency Joins National Agency to Deepen Service Offerings and Expand Resources
DALLAS, TX McMahon Marketing officially joins Mojo Media Labs, a HubSpot Diamond Agency Partner, as the second major acquisition within the year following a similar expansion in Indiana after website design and development specialty firm, SpinWeb Media, became part of Mojo Media Labs in late 2018.

From a newly renovated office on the revived Main Street in Norman, Oklahoma – just 20 minutes outside Oklahoma City – McMahon Marketing focuses on serving the small businesses which anchor their community. With deep roots in the area as well as the University of Oklahoma, the state's largest college, McMahon brings further strategic inbound marketing expertise as a HubSpot Gold Agency Partner as well as premier access to emerging young talent. Beyond comprehensive inbound marketing skill sets, the McMahon team also offers unique expertise in reputation management, a playbook to establish local authority and online presence, which will now fall under the Mojo Media Labs umbrella of services.

"I'm thrilled about this exciting opportunity to partner with Mojo Media Labs. Our clients will have access to more services to help their businesses grow and our team will have the opportunity to advance their careers," says Korey McMahon, Founder of McMahon Marketing. "This is an exciting win-win for our clients, community and team."

For Mojo Media Labs, the McMahon Marketing acquisition marks a sizable jump in talent with the addition of six new team members who are an incredible fit when it comes to skills and values. The addition of SpinWeb in 2018 laid the foundation for a strong in-house website design and development team for Mojo Media Labs, and McMahon's digital marketing specialists and senior strategists will springboard expansion of operational support and success roles for Mojo's marketing and sales services teams.

"I'm beyond excited to be able to offer inbound marketing services to the vast small business market, while providing our marketing services team and the legacy McMahon team – now Mojo Makers – additional support to continue to grow as digital marketing subject matter experts. This puts us in a position to infuse proven, right fit talent and a broader set of right fit clients to accelerate our purpose-driven growth plan and help all Mojo and McMahon stakeholders grow smarter," says Mike Rose, CEO of Mojo Media Labs.

With more resources at their disposal, Mojo Media Labs will have a deeper roster of digital marketing strategists, HubSpot specialists, and small business growth experts to support an ever-growing group of clientele and a surge of prospects within the SMB markets. Since Mojo currently focuses on mid-market accounts, this allows the business to diversify the sectors in which it supports.