Marketing Audit for Quick Wins: A Simple, Effective Checklist
December 18, 2020 •Stephanie Fisher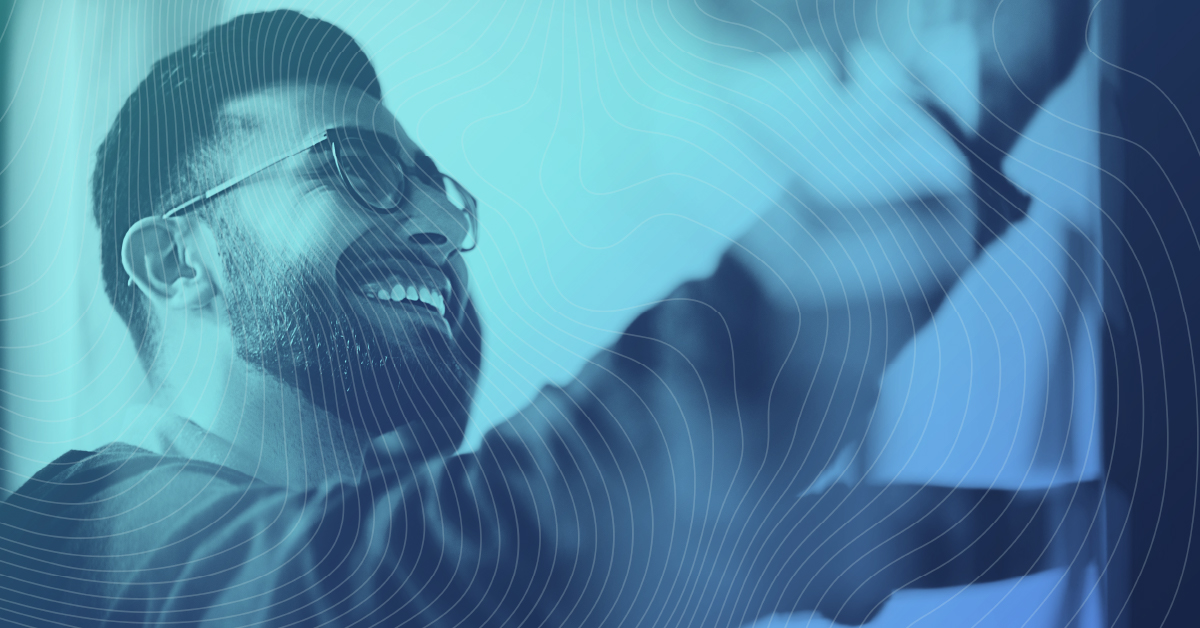 One of the frequently asked questions we hear from new clients or prospects is this: "When can we start expecting results?" It's a natural question to ask when your business invests marketing dollars.
You want to start seeing results now. We understand this feeling, because we feel it ourselves — when we're the client working with partners and vendors. That's why in 2020 we worked on speeding up our new Growth Marketing onboarding process, so we can get to strategy and execution faster.
We have found that an efficient marketing audit is absolutely key to helping us identify and execute quick wins. So, we're sharing our checklist for conducting a swift yet thorough marketing audit. Whether you're a new marketing director trying to get the lay of the land in your department or you've been in your position for years, this checklist will get you organized in 2021, and help you plan a quick win campaign.
The Marketing Audit Checklist
To begin, use a simple spreadsheet to keep track of your assets and evaluation. This is an invaluable resource for your organization, especially if you are considering partnering with a digital marketing agency. Imagine handing over a well-organized inventory of your entire marketing landscape? (Music to our ears, seriously!) Within your spreadsheet, use a simple grading system to evaluate each item. We use a simple traffic light grading system.
Green — good to go, meets or exceeds expectations.
Yellow — needs work, but won't stop us.
Red — stop and fix this now!
Now you're ready to start your audit. Create a tab with each of these categories and items.
Company Overview
Goals: What are your company goals? This could be revenue goals, marketing goals, and other big goals that sales and marketing are expected to work toward.
North Star Metric: What is the 1 metric your company can rally around to know that you're on track to meeting goals?
Company Overview: Do you have a clear company overview or 1-pager?
Messaging
Competitors: Have you analyzed your competitors at a high level and documented this information?
Services/Products: Do you have clear messaging around your services and products?
Ideal Client Profile: Have you identified your ICP and documented it?
Buyer Personas: Are your buyer personas accurate, current and in use?
Remarkables: What makes your products/services remarkable in the market?
Unique Value Proposition: Have you defined your UVP?
Brand Personality (Archetype): Does your brand have a defined archetype, which helps humanize your brand and sets the tone for all of your messaging and visual direction?
Voice/Tone: Have you documented your brand voice and tone, based on your brand personality?
Story: Have you spent time developing and documenting a clear, compelling story that attracts and engages audiences? Learn more about how we do this using the 7-part StoryBrand Framework.
Brand
Brand Guidelines: Do you have a fully-fleshed out brand guidelines, current and in use? Including a visual identity system, usage rules for logo and other graphic elements, messaging guidelines (see above).
Digital Asset Library: Are your digital assets well-organized, in one place and current?
Logo Files: Do you have all of the logo files you need?
Type Files: Do you have files for your typography?
Sales Alignment
Lifecycle Stages: Have you defined lifecycle stages in your CRM and documented them?
Form Field Strategy: Do you have a form field strategy in place?
Lead Scoring: Lead scoring helps your sales team know when to reach out and help identify overall lead quality.
Deal Stages: Have you defined deal stages in your CRM and documented them?
Sales Process: Do you have a documented sales process?
Website Audit:
Content Strategy: Does your website tell your brand's story? Does it pass the Grunt Test? Is it customer-focused?
Design: Does your website use modern design elements? Are you using high-quality original photography, stock images?
Conversion Points: Do you have a consistent direct CTA on your website to "Buy Now" (Schedule a Call, Book an Appointment, etc)
Conversion Paths: Do you have a clear conversion path to convert visitors to leads and leads to customers?
Navigation: Is your menu easy to understand (from a user perspective) and uncluttered?
Load Times: Is your website fast enough?
Tracking: Have you setup tracking codes?
Analytics/Data: Do you have a system for tracking website analytics and results?
Content Inventory
In this tab, document all of your content assets from blogs, ebooks, and white papers, to webinars and videos.
Asset Name
Type of Content
Evaluation
Notes/Description
Link
Publication Date
Opportunity to repurpose?
Tech Stack
Finally, document your current sales and marketing technology stack. As always, provide a grade and notes about what needs to be done to get items to Green. You may not have or need all of these types of tools.
CRM
Marketing Automation
CMS
Analytics Tools
Ad Targeting
Data Enrichment
Chatbot or Conversational Marketing
Service/Ticketing Platform
Direct Mail
A Few Tips for Speeding Up the Audit
Recruit help from within. Assign different parts of the audit to other members of the team.
Take a section at a time. If you don't have additional resources to pull in on this project, divide the audit into small chunks. If you complete two sections each week, the audit will be complete in less than a month.
Organize, evaluate and prioritize. Don't try to fix everything at once. Stay focused on completing the audit first. You'll most likely know how to prioritize the most important items to fix first. This will naturally lead to some quick wins, like repurposing content for a better lead generating offer or creating a clear conversion path so leads aren't lost.
What Are You Waiting For? Get Started Today!
Get started on your marketing audit today so you can start executing and seeing results. At Mojo, we go through an onboarding process with all new clients that lays the foundation for a successful engagement. If you're looking for help on how to get started, click the button to schedule a time to talk with one of our experts.
Steph leads our client delivery team and is obsessed with delivering quality work, creating an efficiency machine, and mastering the tools and disciplines to achieve success for our heroes. At home, she loves listening to true crime podcasts, playing with her daughters and two pugs, and singing in a local rock band with her husband.