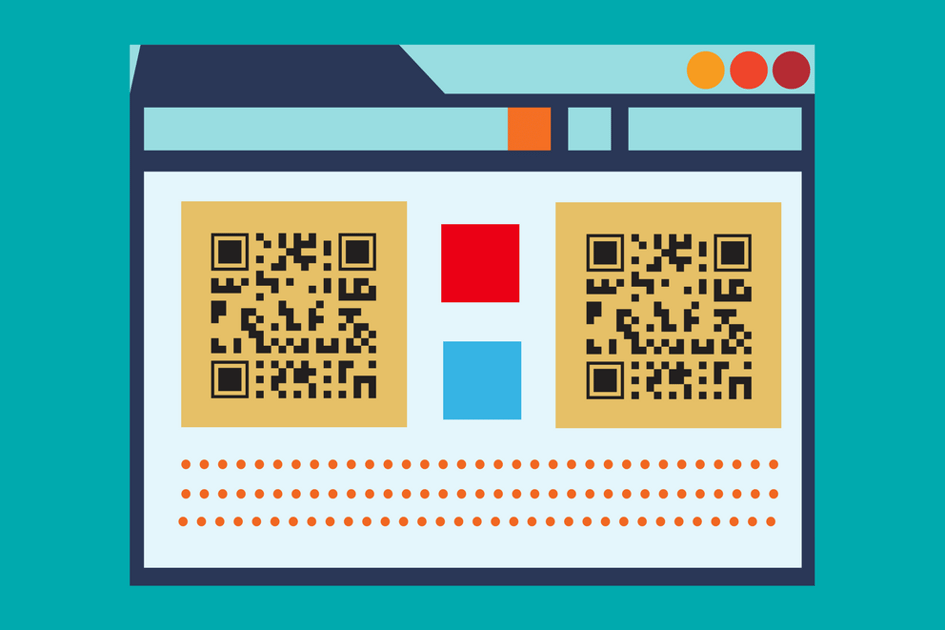 Been noticing those funky two-dimensional black and white squares that are printed on books, magazines, signs, buses, and nearly anything that a potential customer could come in contact? Quick response codes, or QR codes, are becoming more and more popular among brands because they take a potential customer from wherever they are to a webpage in the flash of a second. QR codes are a great marketing tool because anyone who has a smart phone can download a code reader application. Consumers find this entertaining and will scan nearly any barcode they come in contact with. It's like pushing a button and not knowing what will happen. It's both exciting and engaging. But, there are a few things you should know about QR codes before applying them to your marketing strategy. Start pasting QR codes inefficiently and you're just wasting time.
Things to Consider Before Placing QR Codes
Think about the external environment before placing QR codes and whether it's convenient or even possible for your target audience to take out their phones and scan the code. You know that they're going to access your content from a mobile device, so make sure that your content is mobile enabled and that Wi-Fi or 3- or 4G connections are accessible. Take airplanes, elevators, and subway platforms for example where there's no signal. These areas would be poor choices for placing QR codes.
I find it humorous whenever I see a QR code on a billboard. How is someone supposed to drive and scan your QR code at the same time? If people are willing to sue McDonald's for obesity, then they could go after you if they attempt to scan your QR code from a billboard and have an accident.
Email and Website Strategy
Posting QR codes in an email is poor strategy if not utilized correctly, especially if the QR code only leads them to your website's homepage. If you're looking to send a potential customer to a specific landing page from an email, you should provide a link in the form of an enticing call to action. But, if you enable your QR code to add your contact information (address, email, and number) into their phone when the QR code is scanned, this could be beneficial and possibly lead your potential customer to contact you.
Add QR codes for people reading an email or a webpage on their computer who may like to move that information onto their phone. Create a special, mobile-friendly landing page that condenses key information from the computer-based landing page when the QR code is scanned. Making it mobile-friendly is crucial!
Where QR Codes Should Take Users
This should be a fun project for you, but remember that while generating creative content you should implement strategic intelligence. Have the landing page be a place to sign up for your email newsletter. Links to your Twitter and Facebook accounts will gain more followers, check-ins, and fans. Coupons and videos are always a hit with consumers. Blogs are a great way to establish yourself as an authority. Reward your users for scanning your QR code. Remember that in this stage of the game users are more than likely not in a buying state of mind (unless you have an awesome coupon offer that will put them in that state of mind), so content should lure them to learn more about you.
Where to Place QR Codes
You can place QR codes on nearly anything your target audience comes in contact, so get creative. Put one of the back of your cash register, your menus or brochures, t-shirts, business cards, banners, books, magazines, coffee mugs, napkins, posters, social media sites, and any other promotional product. The list is as infinite as your imagination! Just make sure the placement of the QR code is in an area that doesn't make the item unattractive.
QR Code Checklist
When deciding where and how to use QR codes, make sure they follow this criteria.
Lead your user somewhere new and special. When a potential consumer scans your QR code they want to view something different than what they're already viewing. Posting a fun but educational video or a coupon that is only accessible to QR code users are great examples of this strategy.
The landing page is mobile-friendly. QR code users will become frustrated if the landing page is difficult to navigate or read. So it's crucial that the landing page is designed specifically to be viewed from a phone.
The QR code is strategically placed where Wi-Fi or 3G is accessible. As mentioned earlier, if QR codes are placed in areas where internet service is inaccessible, your QR codes are rendered useless.
The QR code is posted in a friendly and safe environment. Let's not cause a pile up on the interstate by placing QR codes on the back of trucks or billboards. Instead, consider areas your target audiences frequent and will have the leisure to take out their phones and scan the QR code. Don't forget that most people enjoy scanning codes. They find the mystery enticing, so make it a fun and stress free experience.
The landing page expresses your company, campaign, or product's pluck and personality. Your QR code's landing page should. Whether it's because of a coupon, video, useful information, or a social media platform your QR code should have them wanting more.
Let us know how you're using QR codes to empower your marketing!