How to Catch the Next Big Fish with Department Alignment
September 12, 2017 •Mike Rose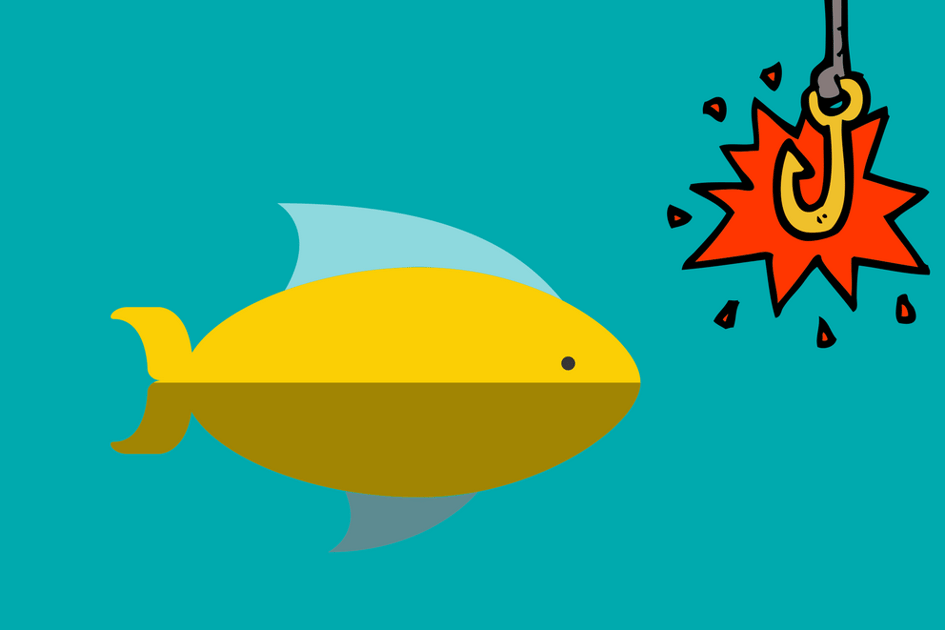 The idea of sales and marketing alignment is becoming antiquated, not because they shouldn't be aligned, but because we need to go further.
Sales and marketing are only a portion of your organization, to truly expand your business every department needs to be aligned around your ideal customer profile (ICP). An organization with full departmental alignment will be better able to strategically address your ICP's pain points and needs with more agility and from more angles than ever before. It's the age-old question, "who's in sales?", everyone is! This means everyone needs to know how they contribute to the sales process, now more than ever. Just to be clear, the sales process involves bringing on new customers as well as empowering the Success Team to sell, i.e. grow and retain existing customers.
What do I get out of departmental alignment?
Organizations that can align all of their departments together to focus can answer complex questions quickly and answer dynamic problems as a team. After all, every department is deeply involved with your ICP. There are four general outcomes that are created through aligning all of your departments: New customer acquisition, existing customer growth, retention and customer satisfaction.
These four-outcomes do one thing, create sustained revenue growth. If you are familiar with sales and marketing alignment, you know it creates a system of back and forth that creates smarter content going out into the world, and more informed outreach to identified leads. If you expand this, you are creating an opportunity to gain more ideal customers, and retain and grow your existing customers.
By examining each department, we can start to get a better picture of how alignment around your ICP doesn't just land you the next big fish, it grows and harvests it.
Leadership:
It is leadership's role to define the course of your organization. Their guidance sets your organization's goals, development path, and long-term objectives. They must already be aligned to the needs of your ICP, but by understanding how each department interacts with your ICP they will be able to lead the entire organization to a larger pool of qualified leads.
Finance/Accounting:
The department with the true insight into how well your departments are finding and working with your ICP. They can see where, when, and how your customers spent money on your products or services. By focusing on the ICP your Finance Department can reach valuable insights on timeline of upsells, lost accounts, and work with marketing, sales, success and leadership to find the patterns and create new strategies for acquisition, growth and retention.
For example:
Customer 1 buys products A and B from you.
Finance compares Customer 1 to others who purchased products A and B.
Finance sees that 70% of customers who purchased products A and B went on to purchase Product C, and that the majority were upsold about 3-5 months after their initial purchase.
Marketing uses this information to build grow campaigns for the Success Team to raise the upsell rate, and accelerate the pipeline.
Success:
The front lines of your organization, the account managers, the producers, customer service and more. They have the insight into the attitude and temperament of your clients at each point. When aligned to your ICP they will know better how to make sure they are satisfied, and can look for the telling signs that they are ready to expand or the warning signs that they might be ready to jump ship.
HR:
The ones taking care of the people and most importantly, the talent. When aligned with your ICP, they can understand who the talent pool brought on board is serving, and get the right people in the right seats to better serve your customers.
Marketing:
Content marketing success lives and dies on data and insights getting the right message in front of the right person at the right time. Working in an entire organization focused around their ICP they get vastly expanded access to what their customer wants from the Success Team, how they are spending their money from the Accounting Team, how to change messaging to align with new initiatives from leadership and are now able to provide an even stronger back and forth with Sales and the Success Team
Sales:
Not dissimilar from marketing, their role in this newly aligned organization is only strengthened. They get more upsell opportunities by working with the Success Team, better information on when to check in with active clients and prospects from the Finance Team, and can better inform the Marketing Team about the qualification of the leads moving through your pipeline.
With this, you can start to see how only focusing on sales and marketing was ignoring so much potential, as every department creates a cycle of value for your organization [Click to Tweet].
Why is this shift happening?
To put it simply, because it finally can. Technology has made it easier to align your entire organization to your ICP through utilization and access to uniform tools and faster communication. Think about all of the tools you use in your business:
Email has sped up the transfer of information in and out of organizations.
Cloud storage gives everyone access to your files instantly.
Tools like Slack have been growing rapidly, and give instant communication internally.
CRM tools like Hubspot gather and retain massive amounts of data about your clients.
Accounting tools allow for quick analysis on revenue by client and by product.
Once these tools exist, invariably customers begin to expect that you use them optimally. So, if you are still using these tools in a silo it's time to ask why. The common denominator across all these departments, however, is content and data. Marketing plays the leading role in both to improving the performance of your ICP.
Bringing it all together
None of this is to say that making sure you align your Sales and Marketing Teams is not a great thing to do, nor a bad first step, but make sure it's not the last step. An organization that is not aligned around their ICP isn't creating waste, so much as it is missing opportunities. Opportunities that, when missed, lead to a lost sale, or a client that never upgraded to the next tier of your service offering. Creating departmental alignment creates a cycle of value for your organization that will set you apart, and help you find, retain, and expand business with your ICPs.
A scientist by training, speaker, author and entrepreneur by drive, Michael brings a level of business acumen to marketing strategy that is rare in the emerging online marketing space. Michael's strong knowledge and understanding of business challenges, as well as marketing best practices has evolved to him authoring and speaking on a new and innovative game-changing approach to business entitled ROE Powers ROI – The ultimate Way to think and communicate for ridiculous results. The Return on Energy® methodology is the secret sauce behind Mojo's success and that of our clients.