How the Right CRM Can Strengthen Your Sales Team
May 18, 2018 •Mojo Media Labs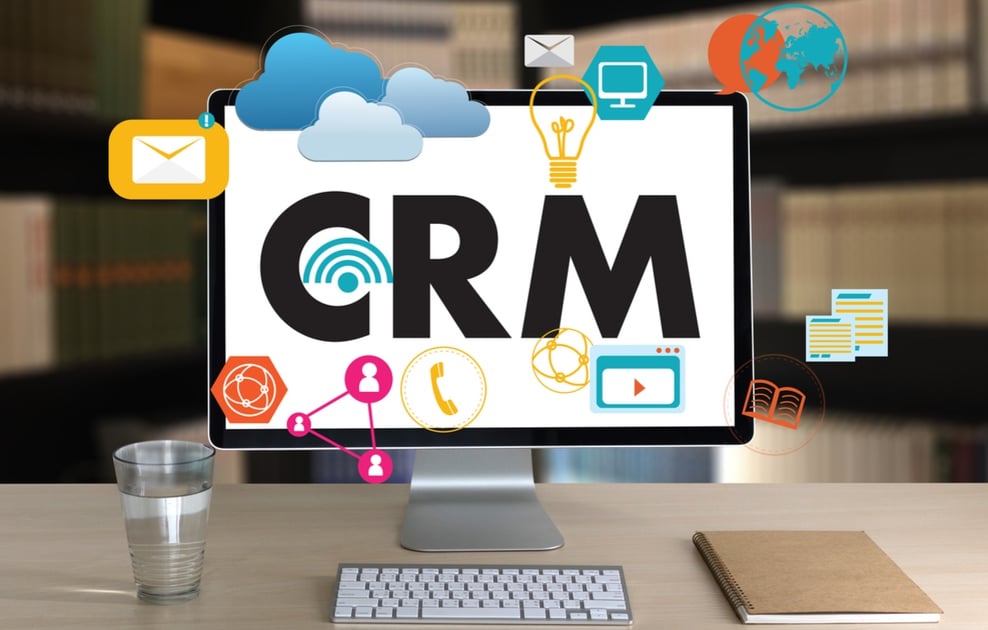 What is your company's most critical asset to future growth and success? No, it's not your products or services. It's not even the top performers on your sales team. There are a lot of necessary components of day-to-day work, but the most critical asset is customers - more specifically, customer information, which you store and organize in a CRM.
Without a Customer Relationship Management Without a Customer Relationship Management (CRM) system in place, powerful facts about your most profitable customers system in place, powerful facts about your most profitable customers is stored in the minds of your sales people. If someone leaves the team for a new opportunity, not only do you lose an employee but you also lose all the valuable information they've accumulated during their time at your organization.
Customer knowledge is obtained by activities like interactions in the place of the business, visitors on your company website, engagement on social media, emails, and phone calls.
CRMs typically come in one of three different forms. Operational CRMs improve efficiency and productivity with customer support systems and marketing automation. Analytical CRMs predict customers behavior based on purchasing behavior using data mining systems. Collaborative CRMs integrate communication channels. Many CRM platforms may incorporate all of these features.
The right CRM will provide a platform to systemize knowledge obtainment, organize it, and make it usable for anyone in the organization.
Ultimately, employing the right CRM will strengthen your sales team in six key areas.
1. Centralization Simplifies Important Data
The problem many companies will eventually encounter is the sales team might use one excel sheet to track information, the marketing team might use another platform to track information, and management might also use a different platform than both marketing and sales.
It's difficult if not impossible to analyze data on three different platforms and obtain any type of meaningful insights.
The right CRM provides one place for companies to track online activity, social media engagement, in-store purchases and sales calls or emails. In result, the company can see the whole picture and not just pieces of it.
The sales team can find new opportunities that may have gone unnoticed without the CRM, and the marketing team can better support the sales pipeline by targeting the right market based on accurate data.
2. Every Department Speaks the Same Language
When the company shares information in a centralized location, then every department will also speak the same language. They will use the same jargon and refer to the same data in conversations.
More importantly, communication overall will improve. If a team member from two years ago interacted with a client, no one would know about it unless the organization stored it in a CRM.
The sales team will be more effective because they can leverage old knowledge they otherwise wouldn't have access to.

3. The Right CRM Supports Scalability
Knowledge is necessary for company growth. If you have less than ten customers, you might find it easy to keep all of your data in an excel sheet along with other documents noting interactions with various individuals.
However, once you start growing, the old way of tracking will become obsolete and cumbersome. The right CRM will automate a lot of data entry tasks, which means your team can spend more time making deals.
You can also sort information with a CRM in new and exciting ways, and you'll have the opportunity to notice new trends.
4. The Company can Reduce the Cost of Sales
Tracking activity and interactions with your customers is a proven way to help you sales team operate more efficiently. However, logging every task is time-consuming and costly. Not to mention finding unorganized information spread across multiple platforms like in email and excel will slow down your team.
A CRM will help your team automate the process of managing customer interactions, especially on social media platforms, through email and phone calls.
Your team might also gain new insights on potential upsells or cross sells that would otherwise go unnoticed.
5. Your Team can Offer Better Customer Service
Finding new customers can be expensive, which is why it is so essential to delight your current and best clients.
Quality customer service always starts with finding the right target audience for your brand, and the right CRM will help you know who's the best fit. The next component of customer service is helping your clients find answers to their problems efficiently. Finally, you also have to interact with them in meaningful and relevant ways.
Without a CRM, some salespeople may know some customers, but it'd be hard for all salespeople to know all customers, especially if you have a large customer base.
You don't want your customers to feel frustration when they interact with your company because they are receiving irrelevant offers or communication that is occurring too frequently. The right CRM will give you accurate data about a particular client, so no one will accidentally contact a customer twice with the same information.
At the end of the day, your customer will know, like and trust you if you manage their information well.
6. Productivity Improves in the Organization
Similar to scalability, the right CRM improves productivity for some of the same reasons. When you're not sifting through emails trying to find your information, then you can spend more time doing tasks that'll improve the bottom line.
By far, the automation features of a CRM will give the biggest boost to productivity in the office. No more logging every interaction.
What We Use
One thing you'll learn pretty quickly is there are a lot of CRM platforms to choose from, so finding the right one might require some trial and error.
We like using Hubspot's CRM because it is intuitive to use and offers all the right integrations. They also have a free version for small businesses! It offers automation services and makes it easier to see all the sales activity in one dashboard.