A Quick Guide to Create an Effective Content Offer for Your Brand
March 26, 2021 •Haley Rogers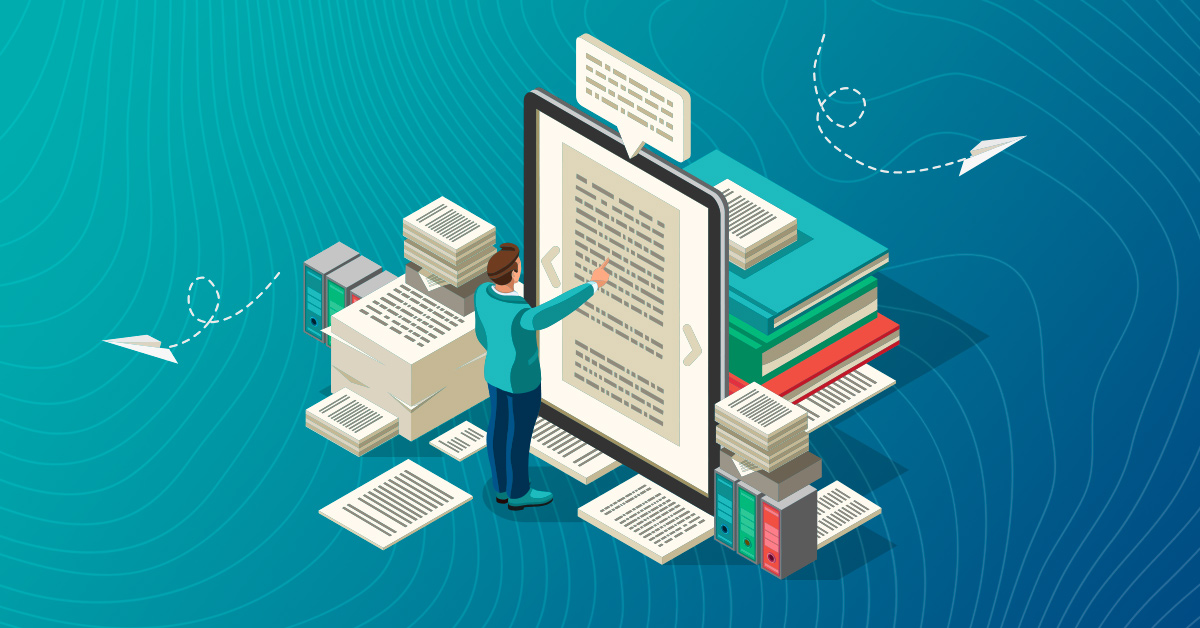 Let's start with the facts: people love free stuff.
And when a brand takes the time to create an offer that solves problems or answers questions for their target audience—for free—the website visitor is much more likely to engage and even submit their basic information. From there, it's on the brand to reach out and nurture.
On top of that, offering a free resource of value to your target account lists via email is another way to start the conversation around specific pains or dilemmas you know they're experiencing. Ultimately, a transitional offer is a catalyst for conversion.
So, how can a brand make sure they're creating a solid offer? And what does that process look like? Let's break it down.
Gain a Deep Understanding of Your Persona's Pains
When a prospect visits your website, they're either already sure of what they want, or they're visiting purely for research purposes. What you want to happen is for them to see your transitional offer in the midst of their research and be compelled to download it. You also want them to find true value in this resource so they come back to you with a newfound respect and trust for your authority and expertise in the space.
So, to grab their attention, you have to ask these two questions:
What are the top challenges that your ideal customer faces?
How will your brand answer those challenges specifically?
If you haven't already established brand personas, you should definitely start creating personas now. Knowing your ICP's pains will inform all of your content and have an impact on branding.
Whether it's an e-book, a white paper, or an infographic, just make sure you're giving your ideal customer something that will make them feel ready to take the next step toward solving their problem.
Develop the Offer Content Based On Personas
Once you've outlined the persona's primary pains, think about ways that you can answer them. Through a transitional offer, you can show them that you fully understand their obstacles—so much so that you want to give them some advice, guidance, and resources for free. And who knows? Maybe even a consultation for free too.
So, ask yourself what you would need if you were in your persona's shoes. Identify:
Their pain points
Their goals
How you can help with both
Use the answers to these questions to determine the best topics for your offers. You can also look at what has been of interest in the past by checking out your analytics to identify likely subject matter. Make offers people want to read by keeping the content focused, fresh, and easy to read. You can, and should, allow your brand's personality to show but avoid too much promotion. Keep it professional.
More from Mojo: Delivering True Business Value: Identifying Common Problems and Pains
Determine How the Prospect Sees and Obtains the Offer
The next step answers how the visitor will see and obtain the offer. This requires a Call to Action (CTA). CTAs are quite literally everywhere online; they are the buttons or links that attract users' attention and direct them to the page in which the offer can be obtained. These CTAs can be embedded in emails, linked on ads, or just kept on the website.
After the CTA has been embedded into an email or web page then the next step is creating a landing page. The landing page is where the connection between the visitor and organization is made, and it should include:
The title of the offer + "FREE"
A brief statement empathizing with the visitor's pains
A list of what they receive if they download the offer
A minimal form to fill out in order to download the offer
This connection is created through an exchange that occurs between the organization and visitor: the exchange of their name and email address for the offer. And it allows you to monitor the visitor's interests and remain relevant to them in the future. Another benefit for using a form directly on the page is that it filters out those who are actually interested and those who are not. It is completely voluntary, thus saving you time and energy by not reaching out to those who are less likely to work with you.
Once the connection has been established the people who were once visitors have now been converted into leads. From here the leads can be tracked, analyzed and nurtured in order to grow a relationship that will hopefully result in a closed deal.
Check out this great example of our landing page for 5 Steps to Attract and Engage Your Ideal Customer. We also have a more in-depth section about CTAs in our blog about The StoryBrand 7-Part Framework: How Story Gets Your Customer's Attention.
Test, Measure, Iterate
Stay on the pulse of the landing page performance by implementing a/b testing: two versions of a webpage or advertisement (A and B) that are tested simultaneously to determine which version is more appealing/effective. The data collected from the experiment is usually measured via click-through or conversion.
A/b testing will help you to:
Target your market more effectively
Identify potential problems with your campaign
Solve design problems with your website, CTA's, or landing pages
Maximize conversion and identify what has worked in the past
Improve your overall marketing campaign
When should you test? You should be testing all the time. Each iteration should give you a way to improve the activity rate for your offer. As the test goes along, you find what works and discard the other… or use the insight to tweak the weaker performer, possibly to the point of surpassing the leader. Then, you go back and adjust the one in second-place to also perform better. This is an incremental process that can add up to big wins over time.
Haley was born and raised in North Texas, but she attended school in Searcy, Arkansas, at Harding University. There, she earned a Bachelor of Science degree in Psychology, along with a double minor in Writing and English. This girl loves people as much as she loves to read and write (and that's a lot), having put in time freelancing, interning, reporting, and writing in the journalism world first, public relations second, and marketing third. She thrives on her empathy for brand voice and finds fulfillment in conveying a message and creating connection through her love of writing. In her free time, Haley enjoys listening to the Harry Potter audiobooks (Jim Dale all the way), writing fiction, playing guitar, and watching movies with her boyfriend, Chance, over a tall glass of Guinness.