Don't Stop! You're Doing it Wrong!
July 23, 2014 •Mike Rose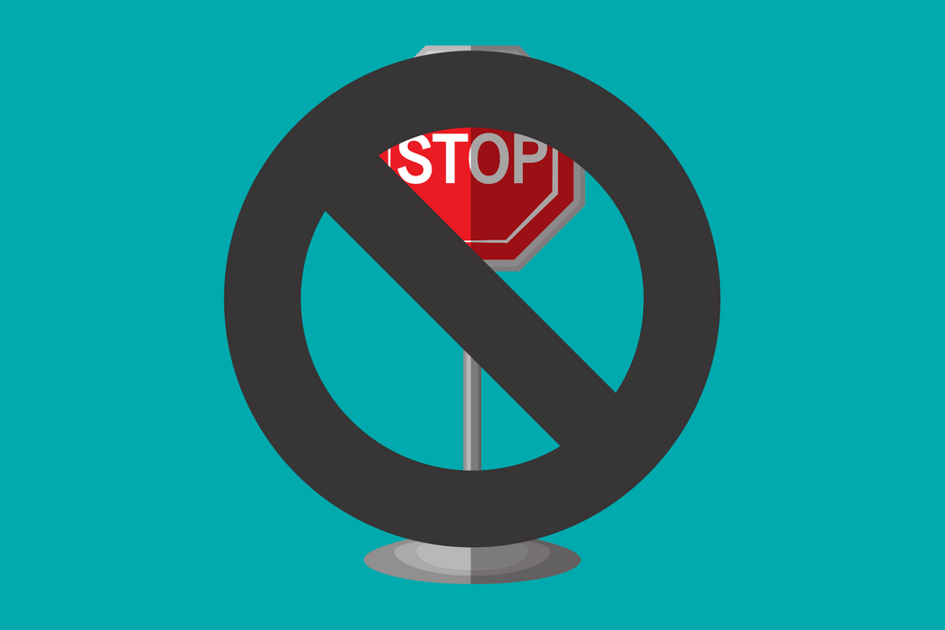 The biggest mistake a lot of folks make when it comes to inbound marketing is to pause or stop their activities when they fail to see the results that they're expecting. I would suggest that stopping, or even pausing in your inbound activities is the worst thing you can do.
Inbound is a Game of Momentum
Inbound is largely a game of momentum. Have you ever watched a sports team that is experiencing a streak? They just seem to catch all the breaks. They make their shots when it matters. The calls just seem to go their way. Conversely, a team in a slump just seems to not be able to do anything right.
Inbound marketing is largely the same way. A few good pieces of content that get widely shared tend to make all the difference. All of the sudden, your site traffic and leads are up and life is good. A few bad articles, and it can feel like your site's experiencing nuclear winter!
If you've written a ton of content that you think is good, but it's not going anywhere, what should you do?
Don't Stop
The worst thing you can do is stop. If you stop, you'll lose any momentum you might have developed.
Inbound programs that are stopped or paused for any length of time rarely ever recover their former results. The value of content to search engines is cumulative. The more content you have, the better your site will perform.
Study
The first thing you have to do to fix the performance of your content is to understand why it's not performing. Is it well written? Is it insightful? Is it impactful? Does it pass the 'why test'? (So what? Why should I care? What's in it for me?) Is it inwardly focused? Does it have too much focus on products or solutions? Is it easy to access? Is it easy to share? Have you promoted it properly?
Adjust
Adjusting is simple, but not always easy. In order to give potential buyers the content they're looking for, you have to know what they're looking for in content. This means you have to understand the questions they are looking to answer when they begin searching.
Sometimes this can involve reworking your buyer personae. Sometimes it's as simple as talking to current customers, asking them to read your content and provide feedback.
Invest appropriately
If your content isn't performing, ask yourself: Do you need to hire a professional writer? Do you need a researcher to add "meat to the bones"? Are you making the best and brightest members of your organization available to act as subject matter experts for your blog and other content? This can be costly, but is usually well worth it. Do you need someone to help you with promotion? If you're running a business, chances are you have other priorities than posting to LinkedIn and Twitter. Find someone competent to do this for you.
Don't be afraid to admit when you're in over your head!
Like the guys and gals in those "gym fail" videos that nearly kill themselves because they don't know how to exercise properly, don't wait until the weight is crushing you to admit that you don't know what you're doing.
Done properly inbound marketing can be incredibly powerful, done poorly it can damage your brand's image. If you need a heart surgeon, the worst thing you could do is trying fixing it yourself with a pocketknife! If you don't know what you're doing hire an expert!
Whatever you do, DON'T STOP!
– Slow incremental steps towards improvement are better than stagnation. Don't let the fact that you're efforts aren't perfect stop you. As the saying goes: Don't let the perfect be the enemy of the good! Keep moving forward. Frequently, we find that all that is needed to improve an organization's inbound marketing is fine tuning.
Don't get discouraged! Don't stop! Keep moving forward and your prospects will find you. Inbound isn't a sprint, it's a marathon!
A scientist by training, speaker, author and entrepreneur by drive, Michael brings a level of business acumen to marketing strategy that is rare in the emerging online marketing space. Michael's strong knowledge and understanding of business challenges, as well as marketing best practices has evolved to him authoring and speaking on a new and innovative game-changing approach to business entitled ROE Powers ROI – The ultimate Way to think and communicate for ridiculous results. The Return on Energy® methodology is the secret sauce behind Mojo's success and that of our clients.