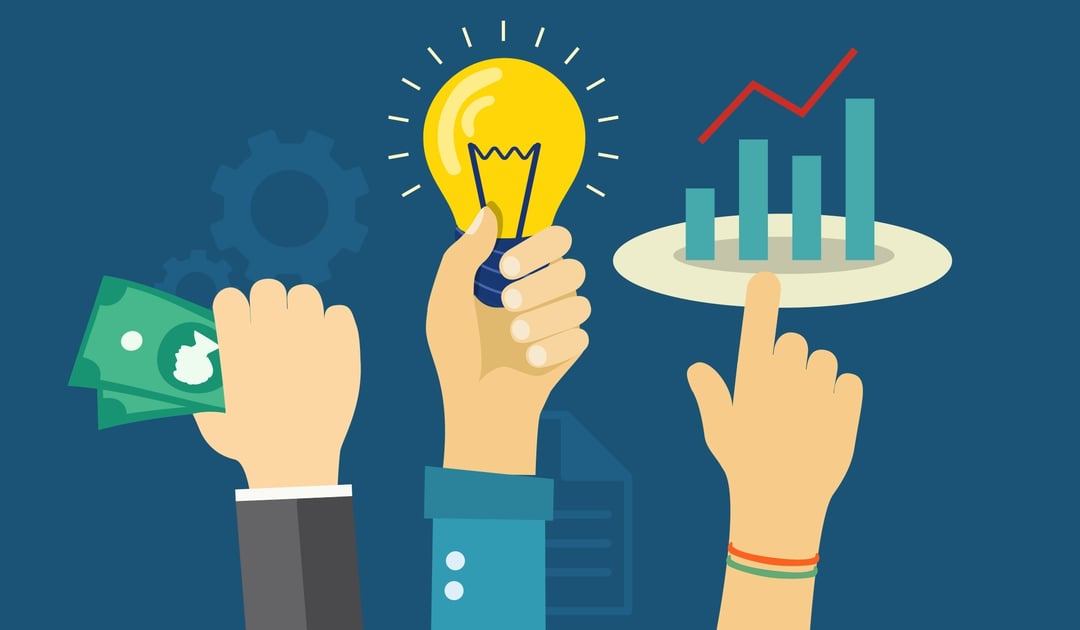 Open-book management, or OBM, is a system that gets your entire team working together on your business's financials.
The power of open-book management is that financial transparency and ownership helps your employees not only do their jobs more effectively, but it helps them understand how the company is doing as a whole.
Benefits of open-book management
1. OBM goes beyond "sharing the financials."
OBM is one of the Three Pillars of Mojo Culture. It's important and for us, it goes beyond just financial transparency as a company.
We not only open up our books to our team members, but everyone is trained on the annual budget, understands the top and bottom line goals, and how to make an impact on revenue and profitability.
Each team member either owns the forecasting and budgeting of a general ledger or plays a part in facilitating our weekly staff huddles around forecasting for the monthly financials.
2. Proactive vs. reactive.
OBM gives your team practice with nimble, real-time financial planning and management.
This is much more effective than waiting for the books to close. It allows your team to be proactive instead of reactive.
3. Real world financial literacy.
For us at Mojo, this creates line of sight to how our work impacts the bottom line. It also means we're empowering our team members with the soft skills of financial literacy, creative decision making, and enriching their personal lives by teaching forecasting and budgeting for the future and economic downturns.
4. Employees act like owners.
Part of our OBM practice is an aggressive bonus program tied to our results as an organization. We firmly believe that if you help run our company, and act like an owner, then you deserve a piece of the pie.
This is another motivating factor and a powerful benefit of open-book management. Every employee has a stake in the game.
That's why our theme for 2020 is #OneMind and All Minds On Revenue!
5. Team communication and problem solving.
Every Monday, we have a 20-minute OBM meeting to go line by line through the budget. Each line item owner reports on their forecasted budget and comments on why they're over, under, or on plan.
Throughout the week, team members communicate with each other about costs and potential new revenue. For example, my line is the Outsourcing/Contractor budget and when team members know they're going to need additional resources they let me know so that I can forecast as accurately as possible.
Reporting during OBM meetings includes a discussion of our total sales, total cost of sales, gross profit, gross profit percentage, PBT and PBT%, and quarterly bonus goals.
The end result is that everyone in the company knows exactly what we need to do to hit our goals. Every team member is personally invested and motivated to do their part in staying on plan — whether that's finding ways to cut costs or providing the best customer experience to ensure client retention.


why we started obm
Recently, our CEO and Founder, Mike Rose, sat down with Rob Dubé, for an episode of the donothing podcast. Their conversation spans about an hour. Mike shares his passion for total transparency and why Mojo instituted open-book management.
The donothing Podcast with Rob Dubé focuses on how mindful leaders create extraordinary cultures, making an impact not just in the lives of their clients, but also of their own teams.
Steph leads our client delivery team and is obsessed with delivering quality work, creating an efficiency machine, and mastering the tools and disciplines to achieve success for our heroes. At home, she loves listening to true crime podcasts, playing with her daughters and two pugs, and singing in a local rock band with her husband.