A Roadmap For Buyer Persona Creation
October 9, 2014 •Nikole Rose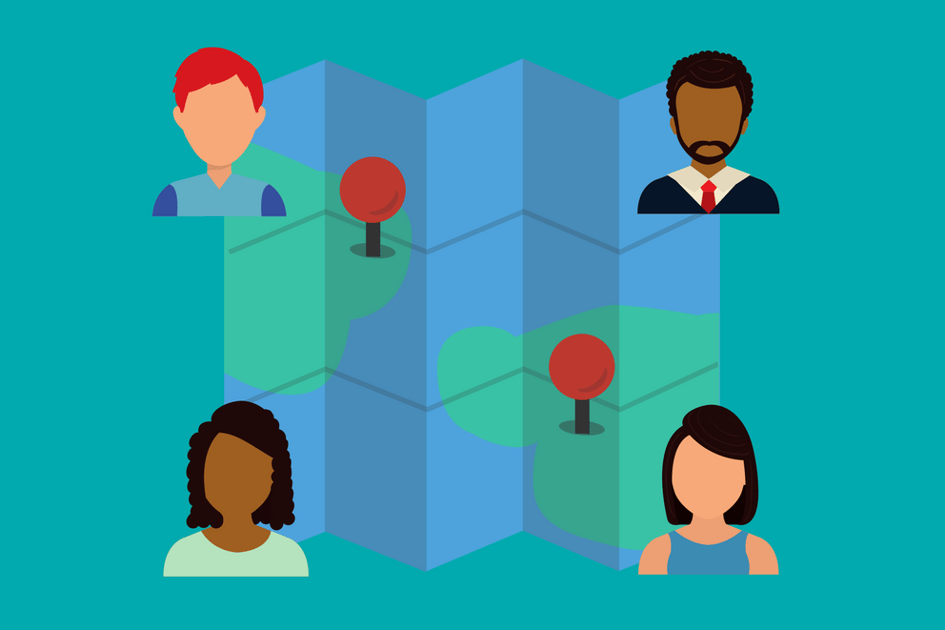 Read any article about inbound marketing and pretty quickly you'll see references to "buyer personas". The term sounds fairly exotic, but is this just another name for "customer demographics" or "target market definitions"? What exactly are personas, why should you care, and how do you go about developing them for your business?
What They Are
A buyer persona is a fictitious character that represents your ideal customer. Marketers use them to represent different consumers who are most likely to use a particular brand, service, product or website. Personas put a face on abstract data so you can visualize the goals, needs, challenges and pain points of your target customers. The objective of developing personas is to paint a picture that is complete enough that you can develop content and offers that address their specific questions and needs.
Why They're Important
You have to know your consumers before you can serve them. When you create a buyer persona, you and your team will have a consistent understanding about who your target consumers are so you can target and engage them better, offer information that's relevant, prioritize your solutions and improve the way you meet their needs.
Your ideal customers are not necessarily those who think every product or service that your company offers is fantastic and never thinks twice about regularly supporting your business. In addition to being self-serving, this type of persona is unrealistic. By having a realistic buyer persona, you will target your marketing strategies to those you need to reach the most, which can help position you as a thought leader or a trusted expert in your field.
How to Develop Buyer Personas
Generally, surveys, interviews and analytics are used to determine your top three to five ideal consumers, or buyer groups, are.
1. Interview customers to develop buyer personas
Your best customers make up your ideal buyer persona. Keep in mind that your best customers are not necessarily those who spend the most money, but may be those who return for repeat business, i.e. offer the greatest lifetime value. After determining whom your best customers are, ask them demographic-related questions and questions about the solutions they seek, their needs and how they like to consume information. In addition, learn about their buying-related influences and trusted information sources. Use the patterns that emerge from the interviews to develop the persona profiles.
If you are a new company, persona development can be a little more of a challenge. Use your personal or professional network, and reach out to those who most closely match your vision of your ideal customer. Bring some of those folks together for an informal focus group to spark discussion and give you the insights you seek.
2. Find out how customers discovered your company
Ask your best customers about how they learned about your business or its offerings. If you are a startup, consider asking a focus group about how they learn about products or services that they try, continually use, talk about or share. As you interview these individuals, find out what buzzwords grab their attention. Similarly, if you have a website, check the keywords that visitors use the most to find it.
3. Ask the hard questions
When you interview customers, also consider interviewing leads that did not convert to find out why someone may not choose your company or what it offers. Learn what makes the competition more attractive. The answers will give you insight into issues that you perhaps did not notice or realize, such as missing capabilities or customer service troubles. Asking the hard questions and talking to those who don't necessarily like your company will help you learn more about the needs of these individuals, find common themes and perhaps discover potential opportunities.
As President & COO, Nikole is obsessed about building a great company made up of an inspiring culture and highly successful client engagements. Outside of Mojo, Nikole is also pretty obsessed with traveling, spending time at their cabins in Broken Bow OK, her Golden Retriever, Bella, and enjoying Italian dinners and wine with her husband, Mike.