5 Reasons Why Every Brand Needs a Persona
February 5, 2021 •Haley Rogers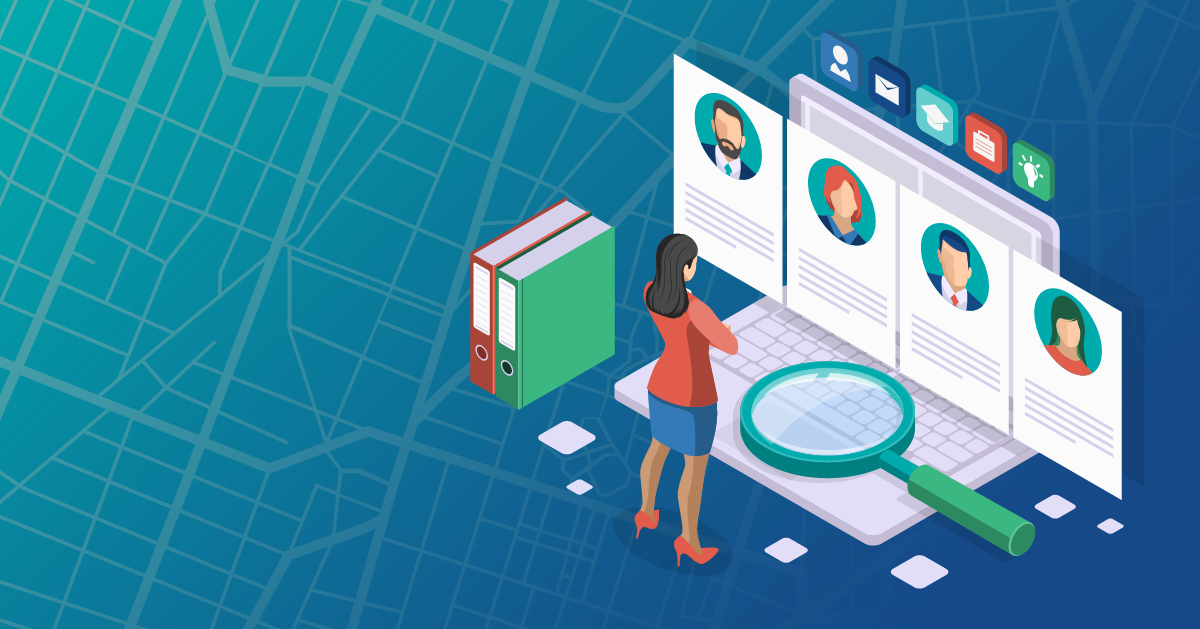 There are a lot of buzzwords in marketing, and even if you're not a marketer, you've probably heard most of them. A very common one? Persona.
Ah, the persona – a fictitious character that represents your ideal customer. Marketers use them to represent different consumers who are most likely to use a particular brand, service, product or website. But many brands will ask themselves, "do we even need a persona? We want to appeal to everyone we possibly can. Not just certain ones."
The answer to that question is: yes. Brands do need to establish personas – without them, your content and strategy will point in all directions with no focus or purpose. And that means no results. Here are some other reasons why brands do need personas.
1. You have to know your consumers before you can serve them
When you create a buyer persona, you and your team will have a consistent understanding about who your target consumers are so you can target and engage them better, offer information that's relevant, prioritize your solutions and improve the way you meet their needs.
You have to understand how they think, what they want from you, and their fundamental personality type. We're not talking about understanding relevant search terms—we're talking about communicating in a targeted way that appeals directly to the expectations of those you want to do business with.
2. It puts a face to the data
Personas put a face on abstract data so you can visualize the goals, needs, challenges and pain points of your target customers. They are often strikingly specific, highlighting specific age ranges, occupations, lifestyles, manners of speech and personality traits, among other factors.
Having a persona that speaks to those traits helps you think about your customer as a person you know really well. It also serves as a kind of "cheat sheet" you can look to when strategizing and developing content for a strategy.
3. Personas fuel your content and ROI
The effectiveness of your content and marketing as a whole all circles back around to how you have defined your buyer persona. It guides every aspect of content creation including offers, downloadable content, website design, email blasts, chosen social media platforms and blogs.
Targeting the wrong people will lead to bigger and bigger inefficiencies over time, and that means lost ROI. Knowing whether you're speaking directly to a decision maker or an influencer will make your efforts go a long way and make a difference at the bottom line.
Read about how to design a buyer persona in 5 simple steps.
4. It helps you focus your account-based marketing (ABM) strategy
The buyer persona determines who your product or service resonates with by meeting their pain points. It is also an important part of targeting accounts in ABM, particularly at the engagement and expansion phase of the ABM funnel. It's about getting the right message in front of the right persona at the right time.
Identifying your buyer persona illuminates their pain points and how your organization's remarkables meet and answer those pain points. You must match what sets you apart and what you offer to solve their pain.
If anything you create or consider does not aim to fix their pains, gain their attention in the volume of competing content, or match the right accounts, then it's time to adjust.
5. It's your foundation for refining your strategy over time
While the development of buyer personas is important to the inbound methodology, these are generalized theories of potential buyers. They serve as a starting point, only to be refined over time as more data and behavior information is acquired.
Personas can be sources of information when you're creating assets for a promotional event or sharing a piece of content that assists them with their pain points. The key to inbound sales, though, is agility. You will likely gain not only a lead's contact information, but also how they interacted with your content, their company, role in the company and purchasing goals.
This can give you a head start when creating a personalized experience for the buyer when you contact them. From there, you'll continue refining and sculpting your strategy based on new knowledge and data over time.
At the end of the day, the buyer persona is the core of inbound marketing. Without it, you are marketing blindly. Know who you're selling to, and you'll see the impact on your conversions.
Download our free guide to learn more about building buyer personas.
Haley was born and raised in North Texas, but she attended school in Searcy, Arkansas, at Harding University. There, she earned a Bachelor of Science degree in Psychology, along with a double minor in Writing and English. This girl loves people as much as she loves to read and write (and that's a lot), having put in time freelancing, interning, reporting, and writing in the journalism world first, public relations second, and marketing third. She thrives on her empathy for brand voice and finds fulfillment in conveying a message and creating connection through her love of writing. In her free time, Haley enjoys listening to the Harry Potter audiobooks (Jim Dale all the way), writing fiction, playing guitar, and watching movies with her boyfriend, Chance, over a tall glass of Guinness.