3 Keys to Human-Centered Customer Experience
November 20, 2020 •Allison Gibbs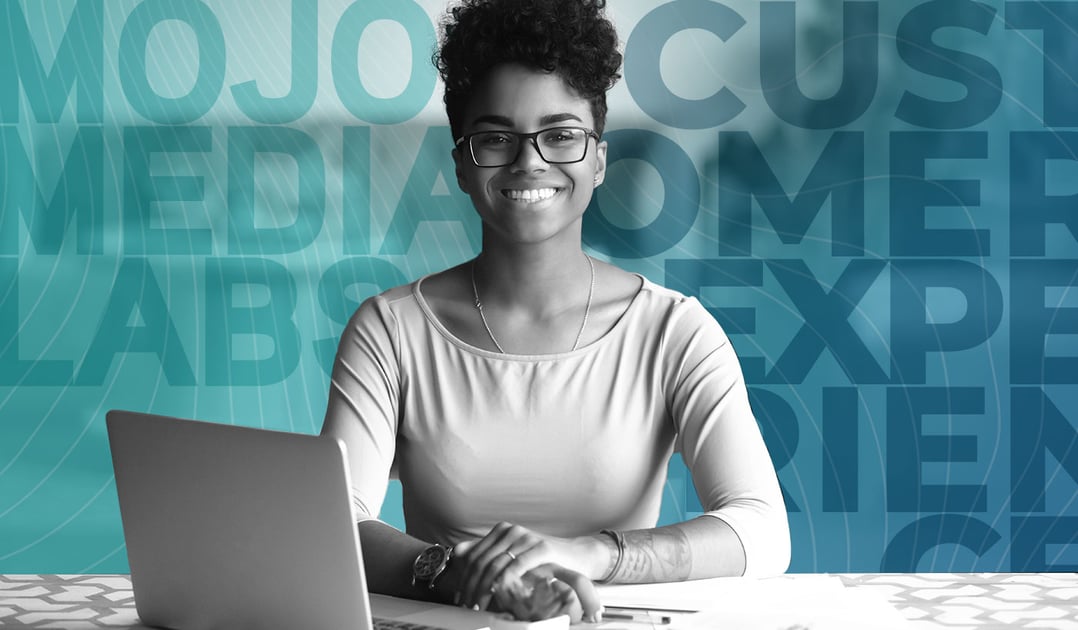 What is Customer Joy? On the Made You Click podcast, we posed this question to Jeff Hall, the Founder and CEO of Second to None, a human-centered customer experience firm. Jeff leads an experienced group of customer experience strategists and analysts, and they work with clients such as Patagonia, Krispy Kreme, Starbucks, Bose, UnitedHealth Group, Target, and Citibank.
His belief is that there are three keys to creating customer joy. As brands, we must create consistent, intentional, and authentic experiences in order to create Customer Joy.
Consistent Customer Experience
As consumers, we all crave the comfort of predictability. Customers want to know the experiences they have with your brand are consistent. No surprises.
The conversation around customer experience has recently focused on how we can consistently reduce customer effort. It's critical that we remove friction and create simplicity for our customers, clients, website visitors, and guests.
We can reduce effort by:
Making it easier for our customers to refer us
Creating smooth and consistent customer service, via chat, text, and email
Quickly pivoting to serve customers in new ways (the pandemic pivot is a perfect example)
Intentional Customer Experience
Creating customer joy doesn't happen by accident.
Brands must carefully, thoughtfully design their customer experience from the top down and across multiple channels — online and offline.
An intentional customer experience begins with questions like:
Are we designing an intentional customer journey?
Have we really mapped out the end-to-end perspective — from first touch, to first purchase, to referrals? This includes physical and virtual touchpoints.
What is our customer experience strategy?
What is the customer lifetime value?
Where can we insert metrics throughout this customer journey, so we can measure if we're creating customer joy?
Authentic Customer Experience
Customers are increasingly demanding a high level of authenticity from brands they do business with.
Your customer experience must align with your brand promise — kind, genuine, caring, empathetic. And, now more than ever, customers are also looking for brands that are safe.
This takes a lot of work on the brand identity side. Have you built a brand your customers will love? Your brand has to know itself. Brands must be mature, self-actualized, and courageous enough to see their customers not as data points or dollar signs but as human beings.
In Conclusion: Human-Centered Experiences Create Customer Joy
"Over the last decade there's been a major shift in the way companies were measuring success. To a large degree, companies were viewing their customers as data points and transactions," Jeff says. "They were taking a highly quantitative approach. That's easy to do when you have all of these numbers at your fingertips."
The weakness is this: if you are only looking at your customers as numbers and transactions, there's a slippery slope. You start missing the emotional element of your customers, their rational and irrational buying decisions, and all of the things that make us human.
There has to be a balance. A blend of the head and the heart. Our CEO, Mike Rose, always says that "Numbers are nothing but stories about people." It's easy to forget to tie those numbers back to the people when we pull up our charts and data points.
Listen to the full podcast here:


Ready to build a consistent, intentional, authentic brand your customers will love?


Allison found her love for marketing while studying business alongside her theatre degree at Indiana University. She loves offering simple solutions to complex problems (and tacos). In her down time, she loves a good run and staying involved in theatre (which landed her in a SuperBowl halftime show alongside Madonna)