BEDFORD
PUBLIC
LIBRARY
Website Design Engagement
SUMMARY
Bedford Public Library came to SpinWeb for a new website. The library's website was outdated and difficult to update. SpinWeb recommended a custom website with mobile-friendly, responsive design that the staff could easily update.
THE CHALLENGE
Library websites have their own unique set of challenges, but they all share one in particular: content. Bedford Public Library came to SpinWeb with a fairly old website in need of a fresh look, content organization, and a new set of digital tools that would help them connect with their patrons.
THE INSIGHT
Part of our process is creating a strategic sitemap that organizes the content in a way that is easy to navigate and makes sense for the user. We walked through the library's business practices and processes, and evaluated how to remove barriers and create a smooth experience for library patrons.

SOLUTION
A fresh Perspective
The key was in our process and a desire to understand the library's needs. We used that knowledge to inform the design and to offer recommendations that would make employees and patrons' lives better.
"This experience has been great! We have learned much from you and your colleagues [at SpinWeb]."
– Susan Miller, Director, Bedford Public Library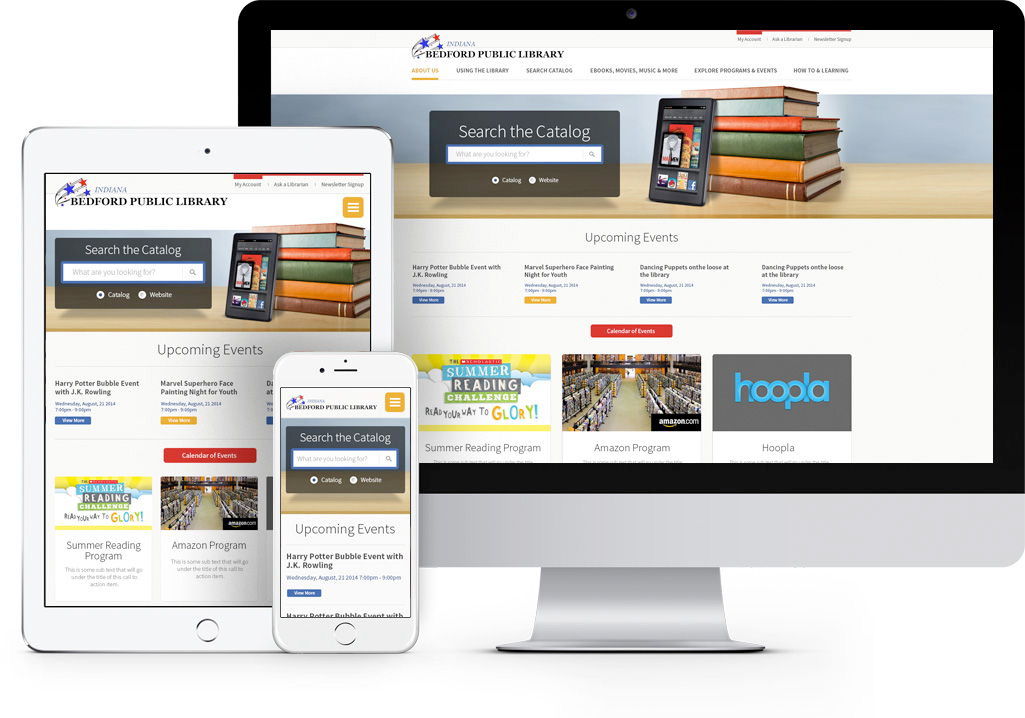 REDESIGN
Bedford Public Library transformed their hard to manage, outdated website to a sleek, easy to update online presence.ce.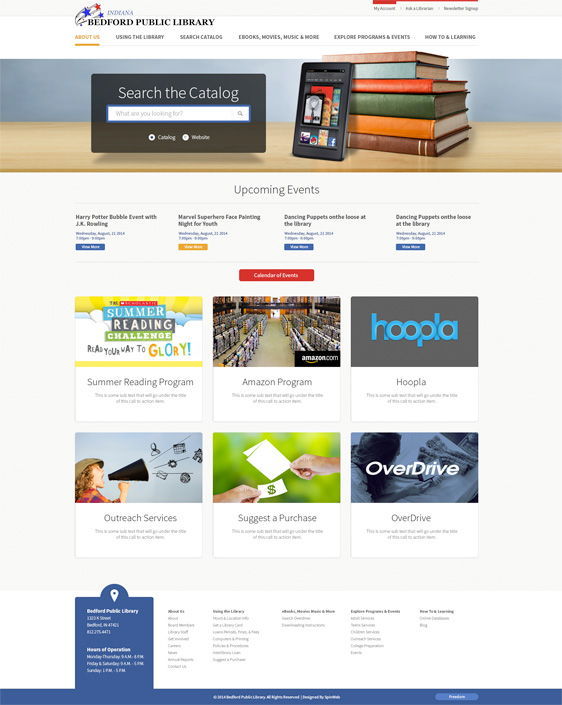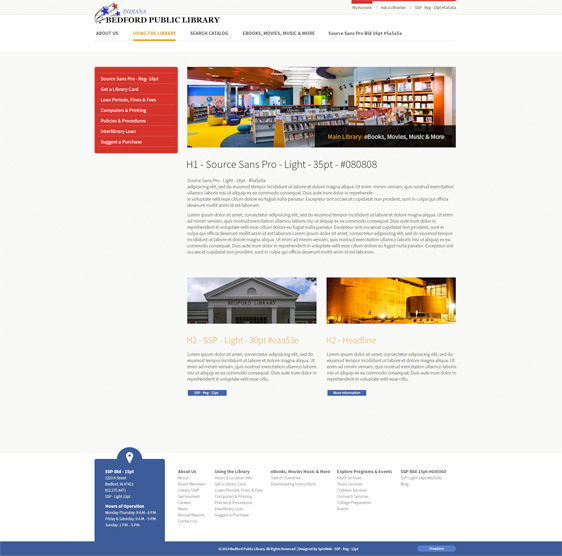 THE RESULTS
After the site was launched, director Susan Miller expressed her surprise at how the website process influenced how they serve their patrons:
"The process caused us to re-think nearly every policy and process we had in place. We have removed many of the barriers to those using our electronic products, now offer a digital-only card that may be used immediately, and have streamlined most policies and procedures.
I had not anticipated that working on a new website would cause this much re-calibration. We are a better organization for having participated in this process."