Google Got a Makeover. Love It? Hate It?
With a new core update to Google, the initial results are in. Have you been impacted? (Music Credit) Romos - Catharsis: youtu.be/xsmlB4e1d00
WHO ARE WE ANYWAY?
Steph had a birthday and went backpacking over Spring Break. Listeners discover that Allison hates birds and wouldn't be caught dead camping. Steph chose birds for this episode's cover art because she's an evil co-host.
MARKETING WIN OF THE WEEK
We're easily amused by a clever Subject Line.
This week Christine from Conductor earns our Marketing Win with this whole newsletter, the subject line, the In-SEO-ption of SEOnardo DiCaprio, and the relatable comic. Soapbox moment: Don't make it hard for readers to Unsubscribe.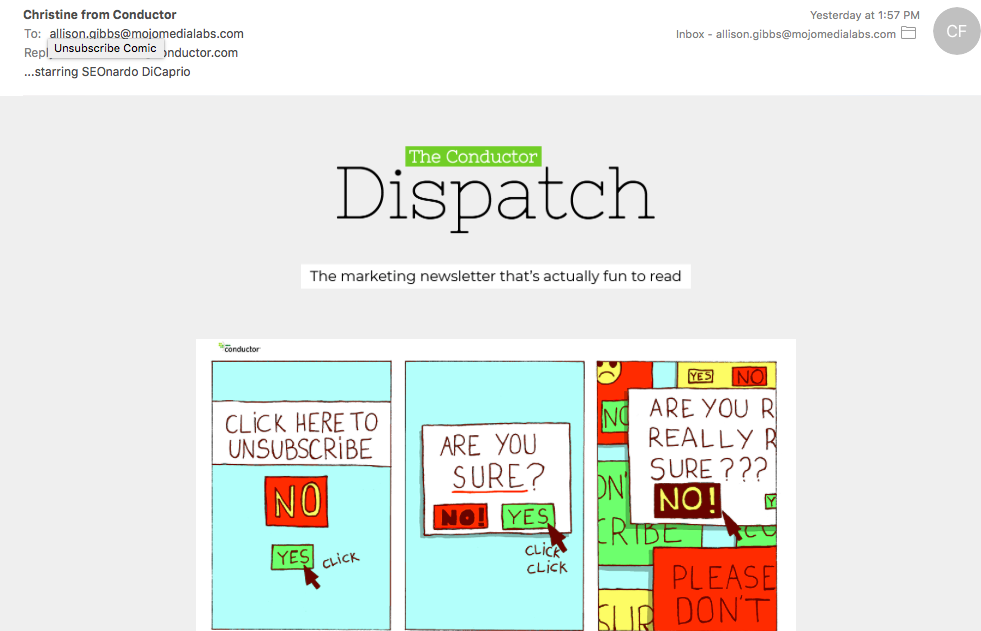 IMPRESS YOUR BOSS
SEOs show mixed results following Google March 2019 core update - we discuss this article from SearchEngineLand.